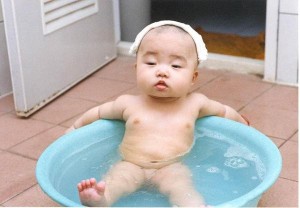 As a 40 year old, I'm an old first time dad. I'm reminded of my old age every time I bend over to pick up my little one from the bassinet. My lower back aches and my knees sometimes dangerously buckle if they bend too far. Oh to be 25 again!
But then I realize that because we are older first time parents, we don't have the same stresses as younger first time parents. We're not stressed about going over a baby budget because we don't have one. Both of us don't have a job to commute to. And we've built our cozy little dream home in San Francisco. Having more time to spend with our little one is priceless, especially the first five years before kindergarten.
We therefore have two variables to discuss to come up with the optimal age to have a baby: The Biological Best Age and The Economical Best Age.
Given money is the root of all pain and suffering, it's important to dig deeper into the Economical Best Age. Most articles you read on the subject only address the Biological Best Age.