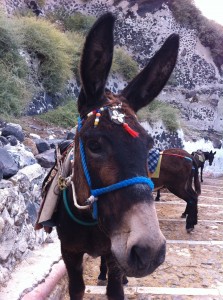 The smartest people in the world are listeners, not speakers. If all you're doing is speaking, how do you learn anything new?
There was once this portfolio manager I covered who had this uncanny ability to make you feel uncomfortable without saying anything at all. He had a poker face when you spoke to him, and when he felt like changing expressions, he'd go from solemn to smiles in a millisecond. We nicknamed him Crazy Eyes. It turns out that he was literally a genius with an IQ over 160. He also consistently beat his index benchmark for eight years in a row and made millions because of it.
The earliest examples of acting dumb to get ahead starts in grade school. You know what I'm talking about. Those kids who were too cool to study and too cool to sit still in class as they flicked spitballs from the back of the room. These kids weren't just acting dumb, they really were dumb.
When you purposefully waste your opportunities growing up, you're not only disrespecting your parents, but also the millions of other kids around the world who will never have the same opportunities.
This post will do the following:
1) Argue why acting dumb is a smart move to get ahead.
2) Provide some tips to help you look and seem a little dumber than you are.
3) Share three personal examples of how acting duhhh, has helped in work, stress management, and relationships.