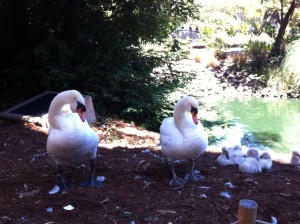 I was at a cocktail party the other night, and after several stiff vodka tonics, a female manager-level friend, "Julia", began complaining about one of her staff.
She came up to me and said, "Sam, what am i going to do?  Nancy keeps getting pregnant!  She's having her third child in the past 5 years, and now I've got to find cover for her again!" After Julia's rant, she twirled her way to a slick looking fella at the bar and began chatting him up.
Initially I tried empathizing with Julia, given I do remember the feeling of having to cover for someone when they're "sick". But Nancy's case is different.  After all, someone has to give birth, and after seeing one too many sex ed video's from the 9th grade with images of globulous placentas seared in my mind, i'm glad it's not me!  The Europeans would argue a 3 month maternity leave is not long enough given they practice a 6 month healing process.
Julia's complaint brings us to the great debate:
Is it fair or even true that women are discriminated against and make less money than men on average?