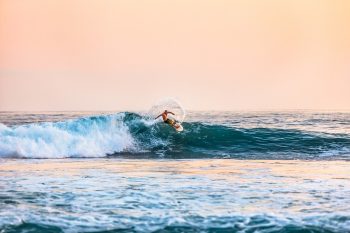 My tenants don't know this but I enjoy coming over to hang. I'm cooped up in my house working from 6am – 10am every morning, so it's a pleasure when real human beings reach out to see if I can take a look at a problem. While I'm there, I enjoy asking to see how they're doing.
One 26-year-old tenant told me he just hated his job, couldn't stand his micromanager, and wanted to be free. Well what do you know! Same here when I was your age buddy. Months later, he actually quit his job to become a deep sea fisherman up in Alaska. Anybody want to go with? I got the hookup.
The closer the relationship I can develop with my tenants, the less likely they'll screw me over. Don't all tenants want to just spend time with their landlords on a Saturday morning? Of course not! I'm a little crazy that way because I'm always looking for a story to uncover to share with all of you. It's sort of like being an investigative reporter, or Chip, from The Cable Guy.
Besides knowing how to fix things myself, there's a big reason why I'm always down to visit my rentals. I feel bad spending so little time thinking about my rental properties proportionate to their value. Yes, I killed myself when I was younger for the privilege to take some risk. But once you get on the right side of inflation, building wealth gets easier over the long run.
Rental property makes up around 30% of my net worth (40% if you include my primary residence), yet I often forget I even have rental properties because no attention is needed most of the time. Only when I get a rent check or a text to fix a leaky dishwasher valve do I realize, "Oh yeah! I got me some rentals. Sweet!"