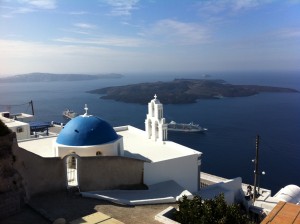 Financial independence and retirement are used interchangeably, but there are some subtle differences. Financial independence is usually applicable to people across their entire lifespan. Those who cashed out $5 million dollars worth of Facebook stock at the age of 30 are financially independent just like those who saved $5 million in their retirement funds by the age of 65.
Retirement, on the other hand, is a term often used to describe someone in the last quarter of their lives e.g. ages 65 and up. This is why some folks get so hot and bothered if you aren't in the upper ages but say you are retired. They don't think you deserve retirement because you're not old enough! If you don't want unwanted attention as an early retiree, just say you are unemployed, on sabbatical, or an entrepreneur.
The reality is all of us would rather be financially independent earlier, so we have more time to enjoy our wealth. When the director of admissions at UC Berkeley asked why I was applying so early (25), I told her it was because I knew what I wanted to do and felt it best to leverage an MBA degree sooner, for a longer period of time. Little did I know I'd be done 10 years later.
Although I'm no longer considered a retiree due to the endless hours it takes being a full-time dad and maintaining this website, I did have at least one year of early retirement life after 2012 where I was completely carefree. For those curious about what early retirement feels like, I'm going to highlight all the positives and negatives I can think of since leaving the workforce in 2012.