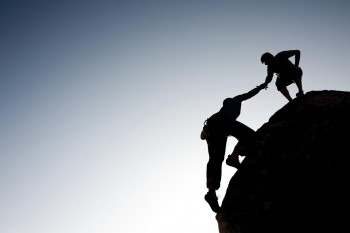 Every large corporation has some type of annual "Diversity Training" course where we learn not to harass colleagues, send out crude jokes over e-mail, and discriminate against those unlike ourselves.  Everything generally makes sense except for one rule that I once read: "One shall not discriminate against someone over 40."  I thought about this for a second, and I began to wonder if they had made a typo.
At age 40, one will have worked for 18 years out of college or 15 years out of graduate school on average.  If the accepted age of retirement is 65, or 25 years away from 40, then the rule is implying that age discrimination starts before you are even half way through your average 40 year long career!
The other interesting fact is that most people are living longer nowadays.  Forties are the new thirties as they say.  People are looking younger and younger at various age milestones.  Hence the question, why 40?  Let's explore the various reasons.
NEGATIVE PERCEPTIONS ABOUT OLDER WORKERS