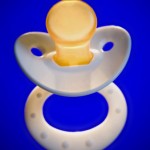 Unless you're perfect, there will be times when things don't go your way.  You're last to be picked in PE class, Yale says, "thank you, but no thank you", and your girlfriend/boyfriend dumps you for another man/woman.  Do you start sulking?  Or do you get up, get angry, and prove to yourself you're worth it?
Some people are so afraid of rejection, they never put themselves out there.  They reject themselves before even giving others a chance!
Lame Excuses:
"Why would this school accept me?"
"Why would she want to talk to me?"
"I don't deserve a raise so I'll never ask."

"I'm not good enough to work for this firm, so I won't bother applying."
"What if everybody thinks what I say is stupid?"
"My writing is horrible, why would anybody want to read anything of mine?"
These types of thoughts crush dreams, lead to low-self esteem and mediocrity. 
Change the way you view rejection with these 5 strategies: