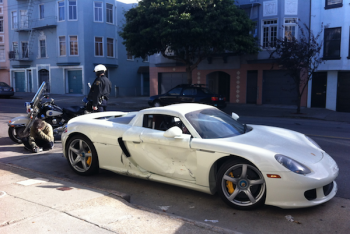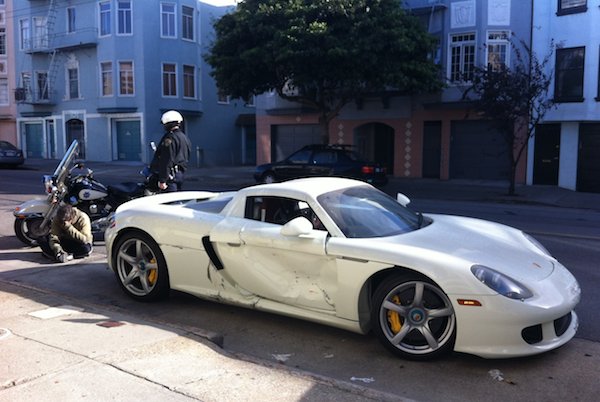 Esurance is one of the premier online discount insurers owned by industry giant Allstate. Although Esurance offers insurance products in auto, homeowners, renters, and motorcycle, its main bread and butter products are for auto and motorcycle.
Given everything has gone online, it behooves you to check for no obligation quotes online with a company like Esurance. They consistently offer some of the lowest auto insurance rates today. If you are a good driver with no prior traffic violations over the past 1-5 years, depending on your state, you may qualify for even further auto insurance discounts. Further, if you add a renters or homeowners policy to their auto policy and complete a defensive driving course, extra discounts may apply
As an auto insurance policy holder, your main concerns are price and whether the insurance carrier will be around to pay a claim. Esurance checks both boxes.
Let me explain some important auto insurance basics before you choose a policy.
AUTO INSURANCE FUNDAMENTALS
There are three things you want to protect with auto insurance in case of an accident: 1) You and your passengers, 2) Your assets, and 3) Your vehicle. Most people would choose protecting you and your passengers as the most important purpose of auto insurance. I would too. However, it all depends on the premiums and how wealthy you are.
1) Insurance To Protect Your Financial Resources
Let's say you are multi-millionaire who employs 10,000 people who depend on your existence to put food on the table. If you go down, so does the company. Protecting your financial assets might be more important than protecting you and your passengers sad to say! If you nod off and accidentally kill several pedestrians on the sidewalk, you can be sure you will be in a legal battle for multi-millions of dollars. You will be all over the news and you won't be able to focus on running your company.
If you did the same thing and were poor, the victims or family of the deceased can't squeeze blood from stone. As a result, you care less about protecting your own financial resources since you have little, and care more about protecting the passengers in your car. Of course, if you are the multi-millionaire, then you can afford to care for everything and get the most protection possible.
Bodily Injury Liability: If you hurt someone in an auto accident, the insurance company will pay a certain amount.  In my case, I elected for $300,000/$500,000 per person/per accident.
Property Damage Liability: If you damage someone else's property in an auto accident, the insurance co will pay a certain amount. My insurance company pays $100,000 per accident to property.
2) Insurance To Protect You And Your Passengers
You can be the most careful driver in the world, but that is only half of the equation. If someone else is careless, they can easily crash into you and cause damage. Even though auto insurance is mandatory for all drivers, many drivers still do not have auto insurance! As a result, your insurance needs to protect you from others.
Uninsured Motorists Bodily Injury: If an uninsured or underinsured driver injures you or your passengers. I elected $300,000/$500,000 per person/per accident.
Medical Payments: Covers you or your passengers. If someone runs into you, or you run into someone else and have an injured passenger, you want to be able to provide financial coverage for any medical expenses they may incur. Hopefully, your passengers will not sue you if you don't have such coverage, but it's better to be safe than sorry. I have $100,000 per person.
Extended Benefits: Wage earner disability benefits, essential services disability benefits, death benefits. If an auto accident causes so much physical or mental pain that you cannot return to work, your extended benefits beyond your company's short term disability benefits will kick in if you do not have long term disability insurance. I pay $5.10 for minor distribution of all three. I have my life insurance and disability insurance from work to cover 100%.
3) Insurance To Protect Your Vehicle
One of the most wonderful things about driving a 12 year old vehicle is that it doesn't cost much to replace. Moose, my SUV is probably worth no more than $3,500. If I was to get in a car accident, the cost to fix whatever part of Moose will probably cost at least $1,000. At this point, it's better to just donate him to charity and consider buying another vehicle. As a result, I do not have comprehensive insurance.
Comprehensive: Covers damage caused by something other than another vehicle such as hail, theft, and collision with Bobo the bear. If you have a shiny new $50,000 BMW, you should get comprehensive insurance because you'll want to fix it in an accident and you won't want to pay thousands of dollars to do so. The more expensive your car and the more dependent on your car, the more you should consider getting comprehensive insurance.
Collision: Covers damage to your vehicle caused by impact with an object other than an animal. Gray area here, given this is what comprehensive is for. I declined coverage.
Uninsured Motorists Property Damage: If an uninsured driver damages your vehicle. If an uninsured motorist damages Moose, I will just ask him to pay for everything, otherwise, I will introduce him to my cousin Viktor, who will break his legs for non-payment.
Towing & Labor: Provides emergency roadside assistance such as towing, flat tire, jump start, and delivery of gas. This service is a life saver! I've run out of gas, had an older car not start before for some reason, blew out my tire, left my lights on, and each time needed roadside assistance. Takes no more than 45 minutes to get everything fixed. I recommend everybody get towing & labor. I pay only $5.88 and I can't believe it's not at least $100 every 6 months.
Great Auto Insurance Is Imperative
As a car enthusiast, I'm always shopping around for auto insurance every time I trade vehicles. I've consistently found that Esurance provides some of the best rates with the best policies online. They've got a great mobile app that's user friendly. Getting a no obligation quote is a cinch. And they offer 24-hour claim service, vital because you never know when you might get into an accident.

About the Author: Sam began investing his own money ever since he opened an online brokerage account in 1995. Sam loved investing so much that he decided to make a career out of investing by spending the next 13 years after college working at two of the leading financial service firms in the world. During this time, Sam received his MBA from UC Berkeley with a focus on finance and real estate.
FinancialSamurai.com was started in 2009 and is one of the most trusted personal finance sites today with over 1.5 million pageviews a month. Financial Samurai has been featured in top publications such as the LA Times, The Chicago Tribune, Bloomberg and The Wall Street Journal. 
Review Summary
Reviewed by
Review Date
Reviewed
My Current Rating