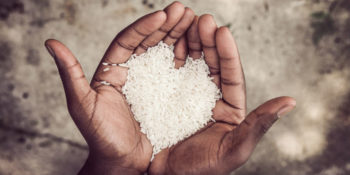 Ever since high school, I've felt I've been a burden to my parents. I got in a lot of trouble as a kid and therefore felt extremely guilty accepting their financial support. Guilt is one of the main reasons I decided to go to a public university, for $2,800 a year in tuition rather than attend some private school for $25,000 a year in tuition back in 1995.
I promised myself that as soon as I got done with college, I would never ask for their financial assistance ever again. There was no way I'd graduate and move back in with them. This fear of failure is what ignited me to burn the midnight oil at work. I had to start paying my parents back in adulthood.
Through Spartan living the first few years out of college, I was finally able to accumulate enough funds for a down payment to buy a small condo at 26. From that day forward, I had a belief that if I had been willing to share a studio with another dude for a couple years, eat $1 cheeseburgers for dinner, and shun partying like a broke rockstar, so could others.
I was sure my way was the only right way to be a responsible adult. I was WRONG. Since becoming a parent, I now realize how my stubbornness got in the way of achieving financial freedom sooner. Let me explain.