As I was reviewing the performance of my once healthy investment portfolio, I found a couple standouts: Omega Healthcare Investors (OHI) and Realty Income Corporation (O).
I knew they were performing well, but I didn't realize how dramatically these two publicly traded REITs have been performing compared to the S&P 500 index until now. OHI is up ~25% YTD and O is up ~11% YTD.

A common assumption investors have is that when interest rates rise, real estate tends to fall because borrowing costs, and therefore, purchasing power goes down.
Given the Fed has hiked the Fed Funds rate multiple times since the end of 2015, and given mortgage rates have also increased meaningfully as the 10-year treasury bond has sold off, it is impressive how well these two REITs have done in 2018.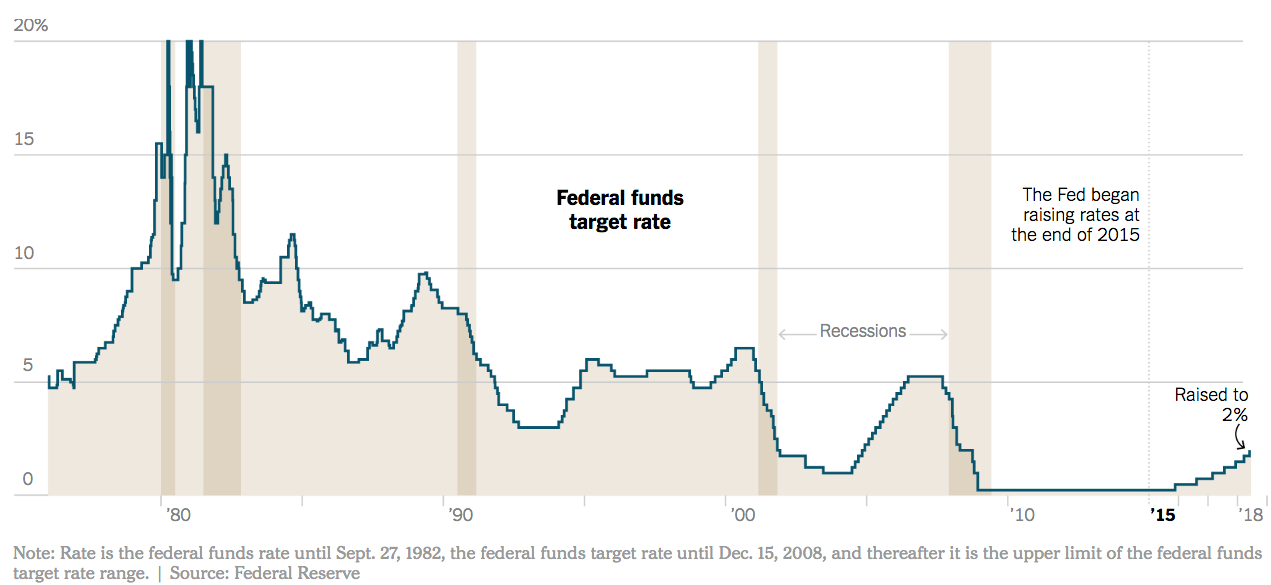 Let's look into more detail why higher interest rates don't necessarily hurt REIT and real estate performance overall and may actually be a positive signal for the industry as a whole.