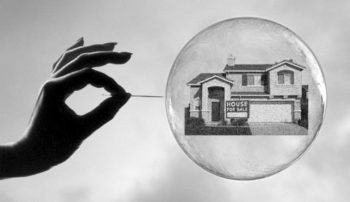 Despite publishing cautionary posts about investing in stocks, bonds, and alternatives at current levels, the biggest caution I should be writing about is taking out massive debt to buy property at record highs.
If you lose 50% on your stock and bond portfolio, you'll be upset, but fine. If your property loses 20% of its value, however, this means you've lost 100% of your 20% downpayment. In this scenario, you'll also probably still be fine – if you don't have to sell. But when property prices correct by 20% or more, many people become forced sellers because they've also lost their jobs.
I understand that millennials are coming of buying age and inventory is on the decline, making competition for buying a home fierce. However, only if you are fully cognizant of the following points I've highlighted below should you proceed with a property purchase today.