When the S&P 500 futures were pointing to another -5% opening on February 6, 2018 I got excited. After all, the S&P 500 closed down 4.5% on February 5. I get aggressive whenever the stock market corrects by 10% or more because history has shown positive returns in subsequent days and months.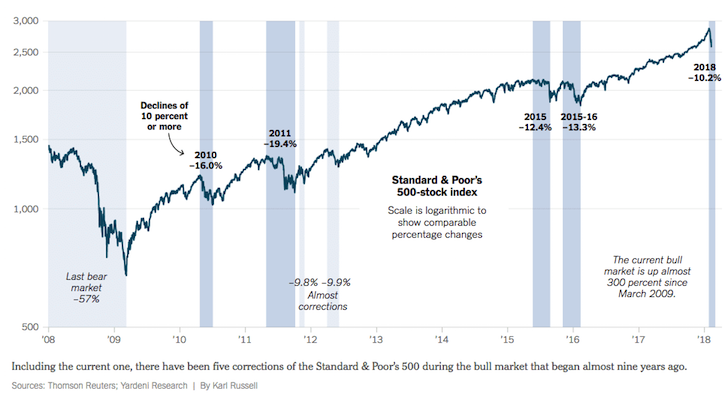 The initial down 5% move was blamed on the 10-year bond yield jumping to 2.85%. But since the 10-year bond yield declined from 2.85% to 2.75% after the 5% stock market drop, and futures were signaling another 5% drop in the stock market, I figured it was time to deploy some significant cash. Fundamentally, corporate earnings growth and economic indicators were still sound.
Armed with $200,000, my plan was to use $100,000 to buy the morning gap down and deploy the remaining $100,000 throughout the day just in case the stock market panicked even further. I set my alarm clock for 6:15am just in case, brushed my teeth, sat on the toilet, and fired up my Fidelity account to put in my $100,000 buy order.