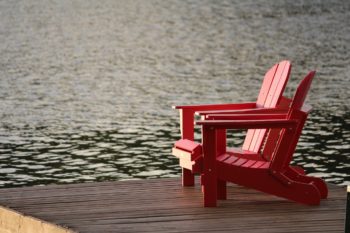 When I was 30, my goal was to retire in 2017 at the age of 40. I figured, after spending my 20s learning, I should spend my entire 30s earning.
Now that I'm almost 41, I'm glad I didn't wait until 40 to leave the workplace for good. Life doesn't end once you retire. It simply morphs.
Although I no longer consider myself retired with all the work that goes into running this site and being a stay at home dad, here are some things that have happened since 2012:
1) Written a book called, How To Engineer Your Layoff: Make A Small Fortune By Saying Goodbye.
2) Traveled to 30+ new countries in Europe and Asia with my wife. Angkor Wat, Cambodia was truly amazing.
3) Gotten my USTA tennis ranking up from 4.5 to 5.0. This would have not been possible without all the newly found time to practice.
4) Consulted for several financial technology startups ranging from seed stage to series C.
5) Built this site into over a million organic pageviews a month with no forum.
6) Grew passive income by 2.5X.
7) Bought and remodeled a fixer.
8) Became a foster child mentor.
9) Became a high school tennis coach.
10) Became a father.
I'm excited what the future will bring!