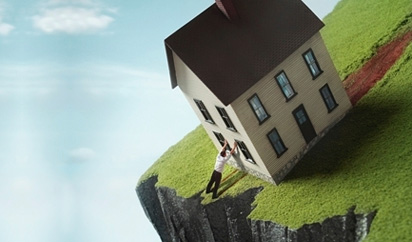 Originally, I was going to entitle this post, How To Get The Best Mortgage Interest Rate Possible. But after a couple weeks of battling, I failed to do such a thing due to a lack of convincing skills, poor timing and good old fashion bait and switching.
Before I tell you about my failure, let me tell you how I recommend getting the best mortgage rate possible. I've refinanced eight times across four properties over 16 years.
I never thought I would refinance again given we were in a rising interest-rate environment. The Fed decided to kill our expansion in 4Q2018 when they signaled a couple more rate hikes in 2019 and beyond.
It also felt good when I paid off my last property in 2015. With rising cash flow since then, I figured I would just pay off my 5/1 ARM that was set to adjust this summer to 4.5% from 2.5%.
But since the Fed backtracked, mortgage rates have collapsed in 2019 and will likely stay depressed for the foreseeable future. I figured it was worth refinancing again, especially if I could get a reasonable rate with all closing costs baked in.
In the end, I locked in a 10/1 ARM for 3% with -3.75 points equal to a $3000 credit towards closing.
This rate is pretty good, but I could've gotten better terms. This article will help you figure out what to do and what not to do to get the best mortgage rate possible.