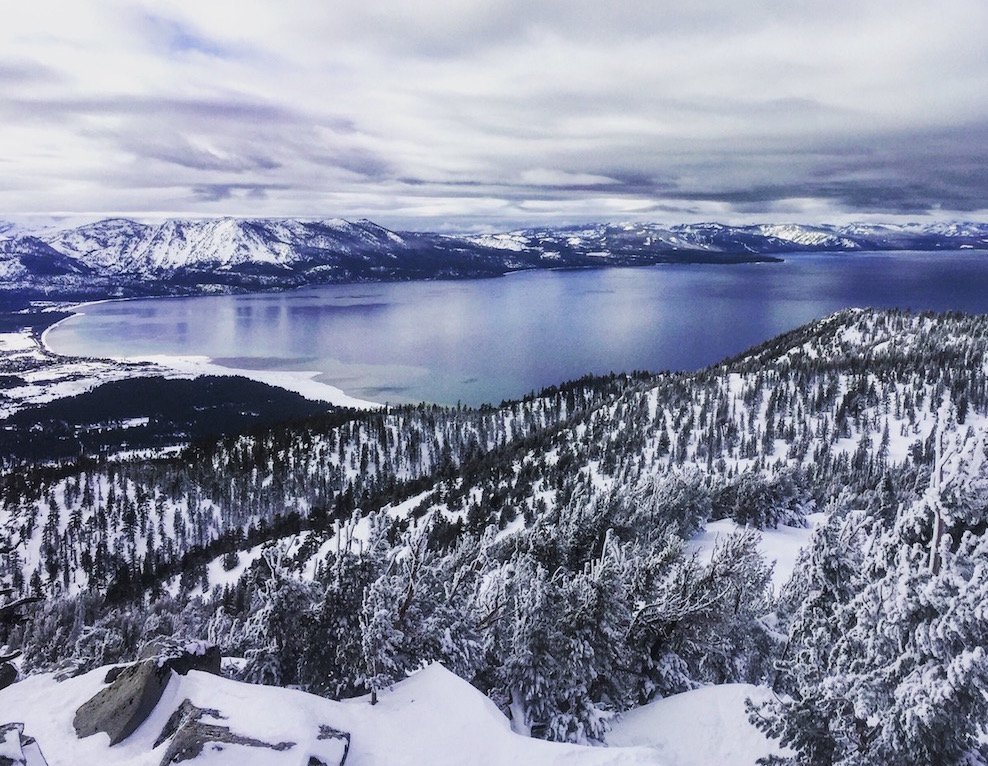 So you're thinking about buying a vacation property. Mortgage rates are going up and the pandemic might be causing cabin fever. Let me introduce a vacation property buying rule to follow so you don't get in trouble like me.
Back in February 2017, during a hot tub party at my vacation property at The Resort At Squaw Creek, I got to know a fellow owner who retired five years ago as a partner from a major law firm. We got to talking about the roller coaster ride we've had since purchasing our vacation properties 10 and 9 years ago, respectively.
He told me something surprising after I asked him somewhat jokingly what he plans to do with his property now that global warming was over. After all, Lake Tahoe got a record ~23 feet of snow in #Janburied 2017 and is shaping up to have a great 2020-2021 season.
He said, "Just continue to enjoy it. If you look at the latest listing prices, we're back to even after an almost 50% fall. But I'd never sell because the property is worth an insignificant amount as a percentage of my net worth today. I'll just leave the property to my kids to enjoy."
Given this was a hot tub party, and not a personal finance 1X1 consulting session, I didn't dig deeper into his finances. But given the retired lawyer was 20 years my senior with adult children, I realized I had just "seen the future."
Vacation Property As A Percentage Of Net Worth
My vacation property buying rule centers around limiting the purchase price based on a percentage of your net worth.
When I bought my vacation property in 2007, the purchase price was equal to roughly 25% of my net worth. In 2017, using the same purchase price, my vacation property was worth about 8% of my net worth. And in 2020, my vacation property is worth around 5% of my net worth. With each decline as a percentage of my net worth, I've felt better.
By the time I'm 63 years old in 20 years like the law partner I met at the hot tub, the property should be worth just less than 2% of my net worth and completely paid off.
Any asset that's worth less than 10% of your total net worth starts feeling like a relatively insignificant amount of money. Think about it.
Your 10% asset could lose 100% of its value, and you'd still have 90% of your net worth intact. This is one of the reasons why my 1/10th rule for car buying has been a popular guideline because it helps protect consumers from their spendy selves.
Bright Side Of Spending So Much
I so happened to spend a significant 25% of my net worth on my Lake Tahoe vacation property right before financial armageddon hit in 2008-2009. Despite saving 15% off the original asking price, this was still one of the most ill-timed purchases ever.
But if I had spent just 10% of my net worth on the property, I probably wouldn't have lost more than an hour's worth of sleep over my purchase. I certainly would have been bummed to see my property's value go down so much. However, it wouldn't have been so bad because I knew I could make up for the loss after saving 50% of my income for one full year.
There's a positive side to spending too much of my net worth on a vacation property at a bad time. Because I did, I started Financial Samurai in 2009 due to all the pain of losing so much. Ah, thank goodness for always having a positive mindset!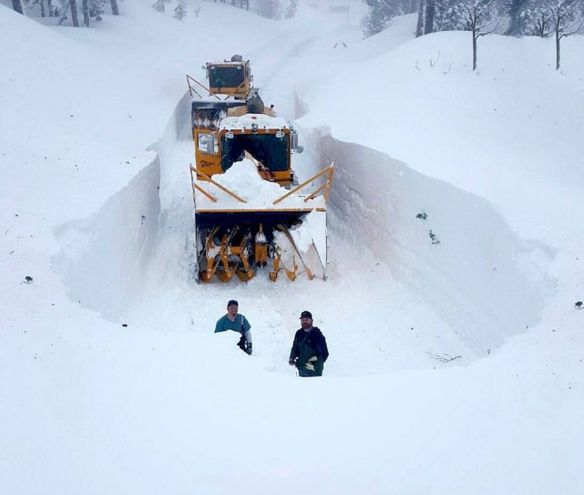 Hopes And Dreams Of Owning A Vacation property
What the ex-law partner said about passing his property down to his children really spoke to me since when I first wrote this post in February 2017, I was expecting to have a son in April 2017.
Given his daughters are now 26 and 28, and he bought his condo 10 years ago, he lamented that he never got to spend as much quality time up in Tahoe with his family as he hoped. As teenagers, his daughters wanted to hang out with their friends somewhere else instead.
Related: A Massive Generational Wealth Transfer Is Why Everything Will Be OK
Since first coming up to Squaw in 2001, I've always imagined it to be a place where I could take my kids during their school holidays.
During summer vacation, we can go hiking, mountain biking, boating, river rafting, kayaking, and water skiing.
During winter break, we can go sledding after seeing who made the best snow angels. Lake Tahoe is magical.
Of course, not everything goes according to plan, but I'm someone who has the patience to think in 10-year increments. After all, I spent 11 years at my last firm and I've consistently written on Financial Samurai since 2009.
Further, I'm now a varsity boys tennis coach because I want to see what it's like working with teenagers at least 14 years before having one of my own! Perhaps through this new job, I can figure out a better way to relate to my future teenager so he will want to spend time with his old man.
A Vacation Property For Family
The value of my vacation property will personally skyrocket if I'm able to fulfill my vision of hanging out with my little one(s) up at The Resort. Neither he nor I would have a care in the world.
When he grows up to be an adult, he and his old man can carve down the leisurely blue run and talk our own stories as we soak our aching muscles in the outdoor hot tub.
Hopes and dreams are what make owning a vacation property worth it. Luckily, I was able to take my two young children and wife to our vacation property in Lake Tahoe recently.
The kids had a magical time swimming in the pools, going down the water slide, soaking in the hot tub, and running around on the grounds. Then we went hiking in the mountains as well. The only downside was that our car got damaged while being valet parked! Oh well. I'm glad we own a used car that isn't too expensive.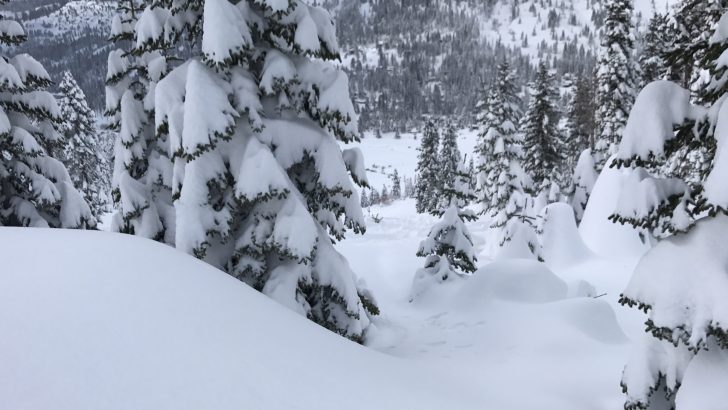 A Vacation Property Buying Rule To Follow
If you can view your vacation property as an investment in lifestyle instead of as a financial investment, you'll find your asset much more rewarding.
In order to never have your vacation property feel like a burden, heres my vacation property buying rule: spend no more than 10% of your net worth on a vacation property purchase price (not downpayment). For example, if you net worth is $3 million, spend no more than $300,000 on a vacation property.
I feel so much better now that my vacation property is worth less than 10% of my net worth versus when it was 25% of my net worth.
If you foresee a rapid increase in your income and net worth, then you can probably stretch your vacation home budget to 25% of your net worth. But I don't recommend doing so based on all the worry and stress I had to go through. Buying a vacation property for enjoyment and then constantly worrying about whether it will financially ruin you is counterproductive.
Finally, before buying a vacation property, make sure you calculate how much you'll actually be able to use the vacation property a year. Run a cost of ownership comparison to the cost of simply renting a nice place anywhere you want.
Overestimating the usage time is quite common. The reality is that most people can only take off at most 4 – 6 weeks a year. Only if you're unemployed, financially independent, or have a location independent business can you truly maximize your vacation property.

Wait Until You Are A Millionaire Before Buying A Vacation Property
If I followed this vacation property buying guide, I wouldn't have foolishly bought a $715,000 vacation property in 2007. At the time, my net worth was about $2,200,000, which meant I was spending 35% of my net worth on a vacation property. After my net worth declined to $1,500,000 a couple years later, the vacation property I had bought accounted for almost 50% of my net worth!
If you're super-bullish on your career and income, then you can certain spend a greater percentage of your net worth on a vacation property. However, I would try to maintain disciplined. A vacation property is generally a terrible investment. It is better to just rent and go on unique adventures instead.
My vacation property buying guideline essentially says you shouldn't even consider buying a vacation property until your net worth is at least $3,000,000, where real millionaire status begins.
It's been an amazing financial run since 2009. I'm sure some of you are far richer at this point in life than you could have ever imagined. Just make sure you follow my vacation property buying rule and stay disciplined.
Investment Suggestion
Invest In Real Estate Across The Country. Owning a vacation property is more a lifestyle choice and less of a good investment choice. If you want to make money in real estate, take a look at Fundrise, one of the largest real estate crowdfunding platforms that has investment opportunities all around the country.
I foresee crowdfunding to attract a lot of capital to lower valuation, higher yielding projects around the country. Minimums are as low as $10 to invest in their private eREITs.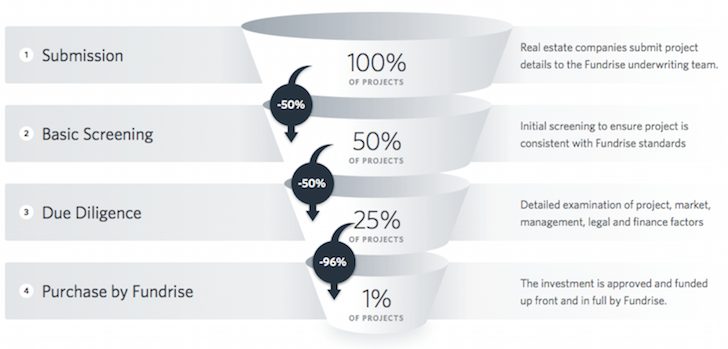 If you are an accredited investors and want to invest in individual real estate opportunities mostly in 18-hour cities, check out CrowdStreet. 18-hour cities are secondary cities with lower valuations, higher rental yields, and potentially higher growth due to job growth and demographic trends.
I personally have $810,000 in real estate crowdfunding in markets outside of expensive San Francisco, Honolulu, and New York City. It feels great to earn income passively and diversify my real estate holdings.
Update 2022. I finally took my boy and wife up to our vacation property for the first time in July 2019 and it was magical! Then I took my son and my 10-month-old daughter again in late October 2020 and it was also pretty nice. Here's what it was like taking a vacation during a pandemic. I'm glad we went, but now we need a vacation from a vacation! I plan to take them to see snow for the first time in 2022.