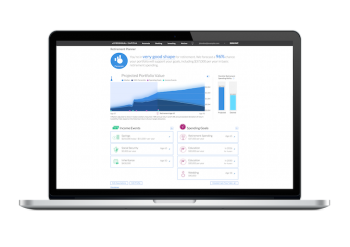 After five years of using Personal Capital's free financial tools to track my net worth, manage my cash flow, and optimize my investments, let me share with you the most thorough and honest review about their free financial application. From 2013 – 2015, I was also a consultant for the firm and therefore have intimate knowledge of their people, their technology, and their product.
It's my belief that Personal Capital is hands down the best free financial tools you can find online to help manage your finances and achieve a more secure retirement. I've tried everything from Excel, to Mint, a plethora of other financial apps, and nothing comes close to Personal Capital's tools.
With Personal Capital, you can do the following things for free:
Automatically track your net worth
Analyze your investment portfolios for excessive fees
Analyze your investment portfolios for proper asset allocation
Track and manage your income and expenses
Run various retirement planning calculations to ensure a better financial future
Personal Capital currently manages over $5 billion in managed client assets as of 2H2017 and they track over $400 billion in assets for free. This amount is a testament to their money management capabilities and product offerings. Their competitive advantage is that they built their company from the ground up with technology at its core. As a result, they are much more flexible in tailoring offerings to meet consumer demand.
Further, Personal Capital announced they had raised $50M in funding by IGM Financial in 2017 after they provided $75M in funding in 2016. Total funding raised is over $225M. Clearly, Personal Capital is here to stay for the long term.