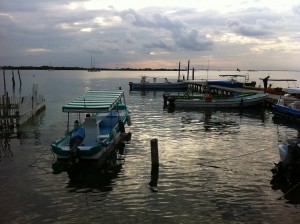 One of the reasons why I am so enthusiastic about teaching people how to engineer their layoffs is due to the potential doubling or tripling of their incomes!  You can essentially earn more than you've ever earned before.
I know some of you are scratching your heads wondering what on earth I'm talking about since being laid off means no job income, unless we count unemployment benefits.  Don't worry, we're not talking about unemployment benefits as I argue why being laid off could be one of the best financial and mental decisions ever.
If you're one of the hundreds that have read my book, How To Engineer Your Layoff, you're now prepared to take the leap of faith and negotiate a severance from your employer.  You're no longer afraid of your manager, human resources lady, or the legal and compliance department that watches your every move to protect the firm.  You've essentially leveled the playing field and equipped yourself with knowledge and a framework to succeed.  You also understand that you could very well be doing your firm a big favor.
I want to provide you a very common example of how I worked with one of my clients to successfully engineer her layoff and double her income.  I'll then highlight how another client managed to triple his income.  Read on.
HOW TO DOUBLE YOUR INCOME BY QUITTING YOUR JOB
Marie worked at one of the major department stores as a clothing buyer for five years.  She made about $70,000 a year, but wanted to do something different with her life now that she was 30 years old.  She spent every year in her 20's studying, following, and participating in fashion.  Unfortunately, she got tired of the industry while her colleagues began to get on her nerves.
Marie and I worked on a six month game plan to engineer her layoff.  Part of the plan was to discover new companies she'd like to work for.  Marie made a list of five companies in the internet space, three companies in retail, and one company that was a direct competitor.  The idea was to get her talking to people at her target firms over the next six months so that when she finally got laid off, she'd have already established relationships and won't come across as desperate when she asks for a reference.
About six and a half months after we launched our plan, Marie got laid off with the following severance package:
* Two months of base pay as part of the California Warn Act: $11,667
* 10 weeks of severance: $13,461
* Six months of COBRA (Health Insurance): $2,100
* 15 days of unused vacation: $2,876
* Eligibility for unemployment benefits: $1,800 a month
Total Severance Excluding Unemployment Benefits: $30,104
The reason why we're excluding unemployment benefits is because Marie got a new job two weeks later at a startup for the same salary!  Her severance of $13,461 was paid in a lump sum a week after separation.  Meanwhile, I recommended Marie negotiate a start date 1.5 months from the offer so she could have a 1.5 month vacation fully paid for by her old employer thanks to the WARN Act!
Marie took my advice and essentially doubled her income for three months once she started thanks to her severance package.
HOW TO TRIPLE YOUR INCOME BY QUITTING YOUR JOB
Joe is an investment banker who has worked for his same firm for eight years.  He's sick of the industry due to the long hours, declining pay, and lack of fun.  Things were a blast in the late 1990's.  Now, his industry is under the microscope of regulators, politicians, and the public.
Joe's compensation structure is made up of a base salary of $200,000, a discretionary bonus that ranges from $0-$350,000, which is ultimately split 50% cash, and 50% stock.  The stock component vests by 33% a year for three years.  As you can tell, after three years, Joe's stock portion can equal as much as his entire average year end bonus!
I also work with Joe to set up a plan to engineer his layoff based off the framework in my book which he's read.  Since Joe already got paid his bonus this past February, he was anxious to make his exit as quick as possible.  Hence, we worked on a two month plan to get him the hell out.
In late April, Joe successfully engineered his layoff with the following severance package:
* Two months of base pay as part of the California Warn Act: $33,333
* 24 weeks of severance: $92,307
* Six months of COBRA (Health Insurance): $3,600
* 25 days of unused vacation: $13,698
* Eligibility for unemployment benefits: $1,800 a month
Total Severance Excluding Unemployment Benefits: $139,338
$139,338, excluding $1,800 a month in unemployment benefits is a pretty penny.  Joe would be a fool to quit, not only because he wouldn't get the severance package, but also because he'd miss out on his three years of deferred compensation in the form of stock!
Joe has roughly $220,000 in company stock which gets vested in roughly $73,333 increments a year over the next three years.  Each spring, Joe's Scottrade account will receive net proceeds after tax of roughly $51,000.
By engineering his layoff, Joe is now triple dipping his income because earlier this month, Joe joined one of his long time clients  on the corporate side!  Joe earned $92,307 in a lump sum severance, is now earning an undisclosed amount at his new job, and he's got three years of deferred income coming in at $73,333 gross a month no matter what!
PLAN AND PLAN SOME MORE
As you can see from the two real life examples above, engineering your layoff can double or even triple your income for a period of time.  I talk to so many people who are afraid of getting laid off because they don't know how to negotiate, nor do they know their powerful rights as employees.
My book encourages you to plan, build relationships, and execute strategies I've used for my own six-year separation package, and the strategies used with many other clients.  The playing field is completely unfair if you plan to quit your job.  I know because I was a manager for the last five years of my career.  I went through an intensive amount of managerial training and have my HR department and Legal department on my side.  Employees, on the other hand, have nobody but themselves.
Knowledge is power.  It's the only way you'll be able to negotiate your worth upon departure.  You must devise a plan and work on it over the normal course of three to six months.  Some of you might take longer, like me who took two years to engineer my own layoff.  There's no magic bullet to leaving your job with a nice goodbye gift.  You've got to work for it.
Again, please never quit your job if you've been there for longer than even just a year.  You will leave real money on the table to your employer's delight.  One friend quit his job because he was so confident he could find another job for similar pay within six months.  Well, it's been nine months now and he's still jobless, with no unemployment benefits, and a completely spent emergency fund.
Another friend quit her job because she wanted to leave on "good" terms just in case her freelancing failed and she wanted to come back.  Her freelancing efforts did fail and she's also burned through all her savings.  To add insult to injury, her old employer has a hiring freeze and won't let her come back.
I don't know what will become of my two friends, but I will certainly try and help them out.  Don't be so cavalier with your career or life by not researching all your rights and arming your brain with knowledge before quitting your job.  You are worth more than you think!
Readers, what would you do with an extra $13,000-$100,000 dollars in severance money if you had another similar paying job lined up?  
Do you think people are unaware of their rights as employees, and therefore are unaware of how large severance packages can be?  
Why don't more people try and engineer their layoffs? 
Note: If you've barely worked at your job for a year and are miserable, suck it up!  You've got to pay your dues, because nobody will care that you want it, and you want it now.  The good thing is you now have the opportunity to empower yourself with knowledge and devise a plan.  There is no magic Genie who is going to save you.  You've got to put in the effort once you've armed yourself with knowledge.  Nothing good comes easy, but it's worth it in the end!
Photo: Islas Mujeres Sunset, 2015, SD.
Regards,
Sam