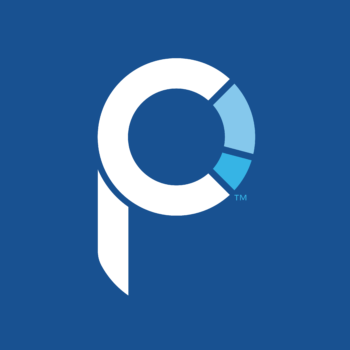 Personal Capital is an online investment advisory platform that provides its clients with electronically facilitated wealth management services, objective advice, and strategies. They were founded in 2009 in Redwood City, California and are the pioneers of the digital wealth advisor genre.
They also offer insightful, free financial tools that summarize users' bank accounts, credit cards, mortgages, and other financial details together in one place. Personal Capital's platform highlights its users' long-term fiscal health over month-to-month spending with tools such as a visual graph of their investment allocation, a 401(k)-fee analyzer, and a retirement planning calculator.
Personal Capital's fees are based on a percentage of the assets each client has managed by the platform, including wealth management, trade costs, and custody.
I've personally spend over 1,000 hours consulting with Personal Capital between 2012 and 2015 in their offices in San Francisco and Redwood City. I've sat down with senior management countless times to get insights about the company, their strategy, and their growth. As a result, no other personal finance writer else has as much insights as I do about Personal Capital.
Personal Capital Company Overview
Total Equity Funding: $215.3 in 8 Rounds from 11 Investors as of 2H2019.
Headquarters: Redwood City, California with offices in Denver, Atlanta and San Francisco.
Description: Personal Capital is the leading digital wealth management firm.
Founders: Bill Harris, Louie Gasparini, Rob Foregger.
Categories: Financial Services, Wealth Management, Finance, FinTech.
Sign up link: Personal Capital
Founded: July 1, 2009
Contact: press@personalcapital.com | (855) 855-8005
Employees: ~365 as of 2019
Personal Capital Management

Bill Harris is now solely Chairman, while Jay Shah got promoted to CEO on April 24, 2017. Mike Arnsby was added as CFO in 2016. Mike helped take Yodlee public in 2015.
Personal Capital Funding History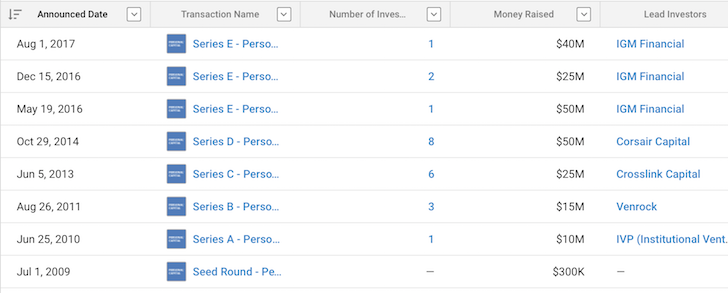 They just added another $40m from IGM on August 1, 2017
Personal Capital 2017 Company Review

Five Main FREE Personal Capital Tools
Once you sign up for Personal Capital, you can take advantage of all their free financial tools to help you manage your money. Here are the main highlights.
Retirement Planner. This tool helps you to know if you're on track to retire, and even allows you to make adjustments for major life changes, such as job/career/income changes, illness, childbirth or saving for college.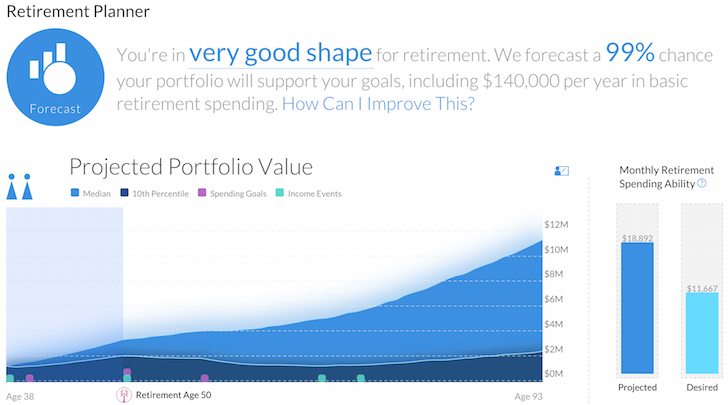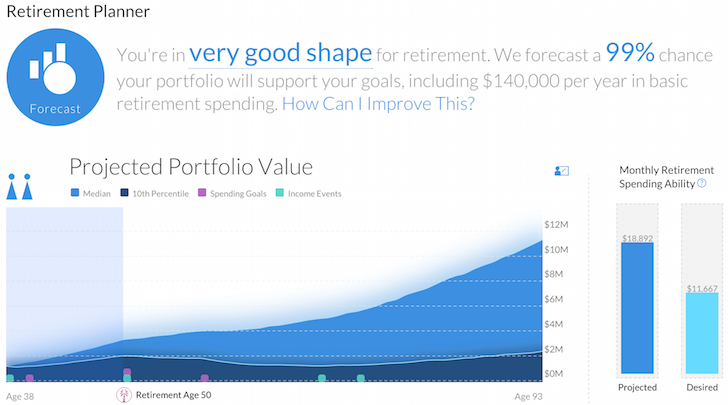 401(k) Fund Allocation. Even though Personal Capital can't manage your employer sponsored retirement plan, they can analyze the plan and make asset allocation suggestions based on all of the investment options available in the plan.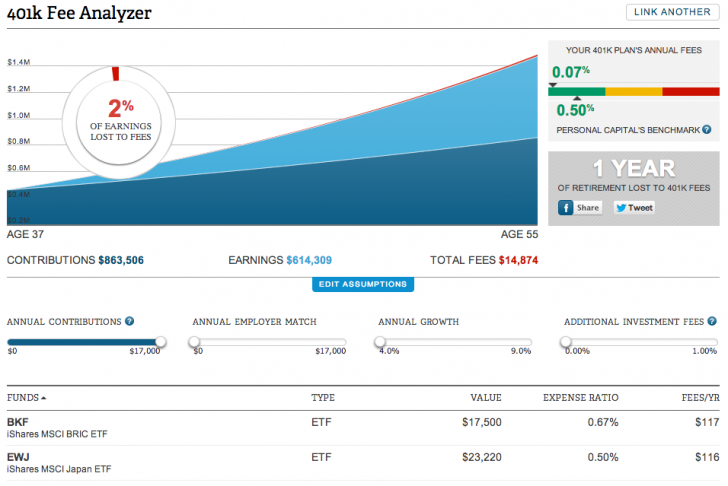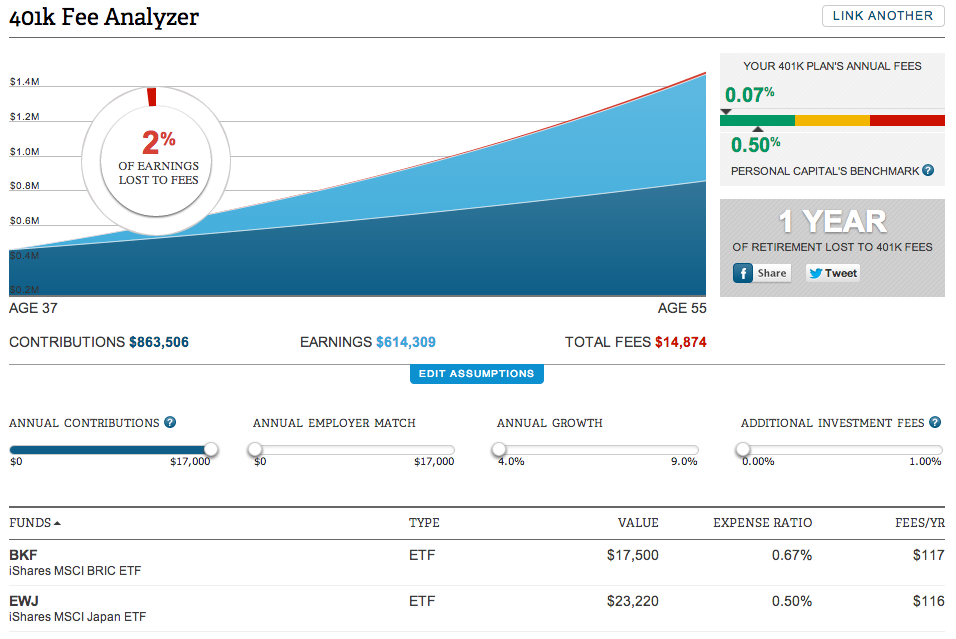 Net Worth Calculator. Track your assets and liabilities so that you can quickly find your net worth at any time. This tool will help you to really know if you're on track to reach your long-term financial goals.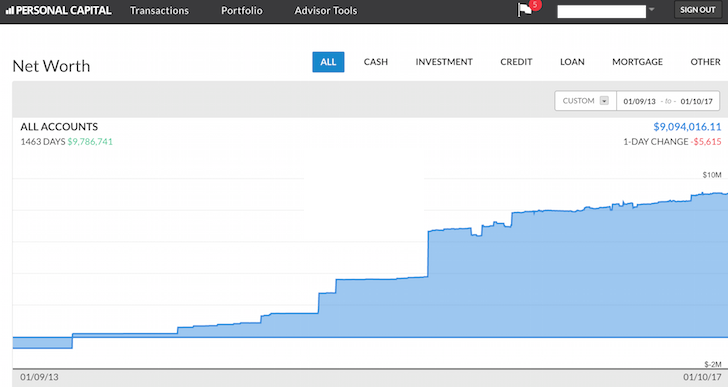 Cash Flow Analyzer. Use this tool to create a budget, where you can track all of your income and expenses whatever the sources may be. This will help you see where you're spending mone so that you can free up income for savings, investing, and debt payoff.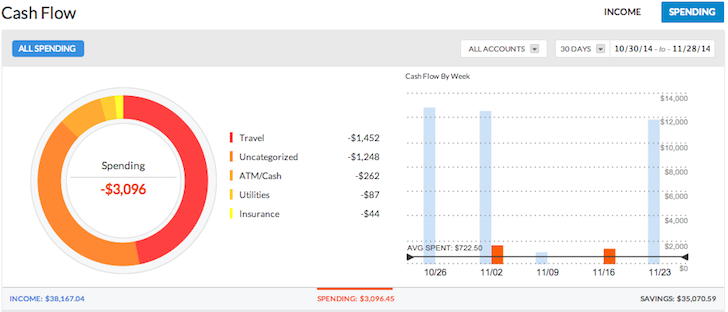 Investment Checkup tool. This can provide a risk assessment of your portfolio, including your retirement plan. It will make suggestions to help you improve your asset allocation plan and make it consistent with your goals and personal preferences.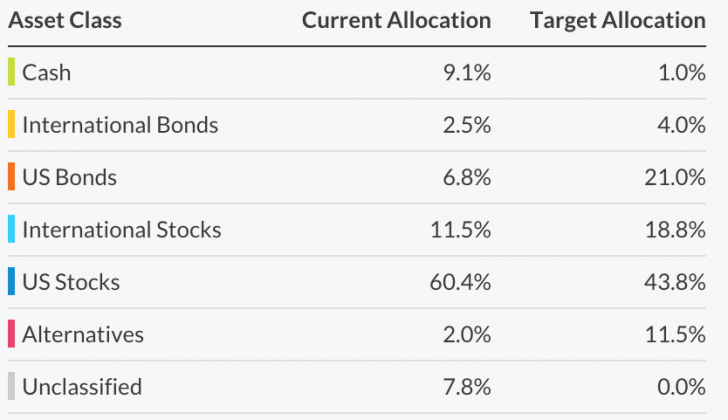 Personal Capital FAQ
Why should Personal Capital Advisors manage my money?
Most do-it-yourself investors make mistakes that cost them a lot of money over time. And many who call themselves "advisors" are actually conflicted brokers incentivized to sell you high-fee products. Some have good intentions, but still use mutual funds inefficiently.
As the modern way to manage your net worth, Personal Capital combines award-winning technology and financial tools with experienced people. This makes it both smart and easy to transform your financial future. Personal Capital's advisors are fiduciaries with decades of combined experience managing money for high-net-worth and institutional clients, and they possess a strong desire to drive change and improve the industry.
Personal Capital is the smart way to get a real-time grasp of your finances. Independent and set up to avoid conflicts of interest, they've developed a simple way to invest better that delivers maximum diversification, a smart index approach, low fees, tax management, disciplined rebalancing and full transparency.
What is Personal Capital's investment philosophy?
Personal Capital believes in the power of technology to change the financial industry, making it more accessible, affordable and honest.
Personal Capital believes in the power of people to change the nature of investment advice, making it more transparent, objective and personal.
Personal Capital believes you should have a sound investment strategy, and that it should fit your situation and your goals.
Personal Capital believes lower risk for the same amount of expected return is better. That's why they attempt to properly utilize all available global liquid asset classes, a strategy employed by sophisticated institutions for years.
Within US equities, Personal Capital's Tactical Weighting approach improves on traditional indexing by maintaining more evenly weighted exposure to every sector and style. In hypothetical back tests, this methodology outperformed the S&P 500 by over 1.5% annually, and did so with lower volatility. Disclosures
Active stock picking and market timing hurt many more people than they help, so Personal Capital is not searching for the next home run or jumping in and out of markets.
Fees and taxes matter, so Personal Capital attempts to minimize both.
Who makes investment decisions and what role does my Advisor play?
All assets are managed by Personal Capital's Investment Committee, with support from research staff. Your Advisor ensures your money is managed in sync with your life and stated goals. Your Advisor is also responsible for communicating all aspects of our service to you in the method and frequency you desire.
What are Personal Capital's fees?
Personal Capital has one simple fee based on a percentage of assets managed. Wealth management, trade costs and custody are included – you do not pay trade commissions. They bill monthly, in arrears, and routinely help clients with financial planning and 401(k) allocations at no charge. Personal Capital's fee schedule is as follows:
For clients who invest $1 million or more:
| | |
| --- | --- |
| First $3 million: | 0.79% |
| Next $2 million: | 0.69% |
| Next $5 million: | 0.59% |
| Over $10 million: | 0.49% |
How do I get started?
Just follow these 4 simple steps:
Answer intake questions so Personal Capital can evaluate your financial situation.
Your Advisor will take a look at any current investments and work with the Investment Team to develop your personal financial strategy.
If you decide Personal Capital can help, they'll get accounts opened in your name at Pershing, a third-party custodian. These will be funded with cash or transfer securities.
Personal Capital then implements your new strategy. They'll also monitor and rebalance your portfolio, and work hard to minimize your tax bill.
How will Personal Capital customize my investment strategy?
Customization begins by learning about your entire financial situation and goals. From there, Personal Capital will determine how much growth you need to reach those goals. In designing your strategy, they make sure to account for any unique circumstances you may have, such as financing a college education or purchasing a home. In addition, they factor in any outside exposures to a specific company or industry. Once they're clear on every facet of your financial life, they design a portfolio that reflects your risk and return profile.
How does Personal Capital define success?
Every client's financial goals are different, so success in reaching those goals will look different too. For most people, the primary focus is building or maintaining wealth for income in retirement. Some clients want aggressive growth; others just need to keep up with inflation. Whatever the case may be, it translates into building a portfolio that minimizes risk for the appropriate level of expected return. Personal Capital also works hard to optimize clients' tax burden because after-tax return is all that matters. But at the end of the day, it's all about helping every client understand, manage and grow their net worth. Every time Personal Capital does that is a success.
How can Personal Capital help optimize my taxes?
There are several ways Personal Capital works to optimize your tax bill:
Avoiding mutual funds – they are extremely tax-inefficient.
Asset location. For individuals with both taxable accounts and retirement accounts, this means placing the right investments in the right accounts. High-yielding stocks and fixed income generally go into tax-deferred or exempt accounts. REITs pay nonqualified dividends and should also be owned in retirement accounts.
Tax-loss harvesting. Because Personal Capital uses individual securities, they can realize losses to offset gains or provide a deduction.
What types of investments will I own in my account?
For U.S. equities, Personal Capital buys a well-diversified sample of at least 70 individual stocks to provide the advantages of their Tactical Weighting approach and for tax optimization. For fixed income and alternatives, they use a combination of low-cost exchange traded funds (ETFs). This combination allows for the highest degree of diversification and the lowest fund costs.
Who holds my money? (Who is the custodian bank?)
Pershing Advisor Solutions, a Bank of New York Mellon Company. Personal Capital selected Pershing because of their strength and willingness to use technology in ways that help their clients. Pershing is one of the largest US custodians, with over a trillion dollars in global client assets. Personal Capital never directly takes custody of client assets, and only you have access to your money.
How quickly can I get access to my money if I need it?
Personal Capital only purchases highly liquid securities, meaning cash can be available to you within a normal 1 to 3-day settlement period.
Where can I see my money?
You can see all your accounts, all in one place, anytime, through Pershing's online platform or your Personal Capital dashboard via web, tablet or phone. Additionally, both Pershing and Personal Capital provide periodic electronic statements.
Personal Capital Latest News
I recently had lunch with Mark Goines, Vice Chairman and Eric Weiss, Chief Marketing Officer in San Francisco to get an update about their operations as of 2H2018. Personal Capital has grown to over 300 employees with a new office in Atlanta, Georgia. They also run roughly $7.5 billion in client assets under management, while tracking over $500 billion in assets from 1.6 million registered users who use their free financial app. I highly recommend everybody sign up to track their net worth, analyze their investments, and plan their retirement cash flow. The firm is clearly doing well and will be around for a long time to come.
Here is some key information.
* Performing better than expected. In May 2016, Personal Capital announced a $50 million Series E funding by Canadian financial giant, IGM Financial. As part of their agreement, IGM Financial joined their board and agreed to commit an additional $25 million in capital if Personal Capital reached certain performance hurdles in 2017. It turns out that Personal Capital beat expectations and achieved those hurdles by 4Q2016, thereby receiving an additional $25 million in funding. IGM committed an additional $40 million in funding on August 1, 2017. With $115 million in new funding, Personal Capital is here to stay.
* Surge in assets under management. The noteworthy $7.5 billion in assets under management as of 2H2018 is up from $5 billion in 2017, and from just $2 billion at the start of 2016. In other words, their asset gathering has accelerated for those who utilize Personal Capital to manage their money.
* Key personnel hires. Personal Capital hired Mike Armbsy, ex CFO of Yodlee to be their new CFO. Mike was responsible for helping Yodlee go IPO in 2014. In addition to Mike, Personal Capital welcomed Paul Desmarais of Power Financial Corporation to their Board of Directors. Paul is intimately familiar with Personal Capital as he helped lead Power Financial's $75 million investment in their Series E financing.
Personal Capital, founded in 2011 by the former CEO of Intuit and Paypal, has the best free financial software today for people serious about achieving financial freedom sooner, rather than later. If you've haven't done so already, I highly recommend you sign up to at least take advantage of their free tools. The more you are on top of your finances, the better you can optimize your wealth.

About the Author: Sam began investing his own money ever since he opened an online brokerage account online in 1995. Sam loved investing so much that he decided to make a career out of investing by spending the next 13 years after college working at Goldman Sachs and Credit Suisse Group. During this time, Sam received his MBA from UC Berkeley with a focus on finance and real estate. 
Review Summary
Reviewed by
Review Date
Reviewed
My Current Rating