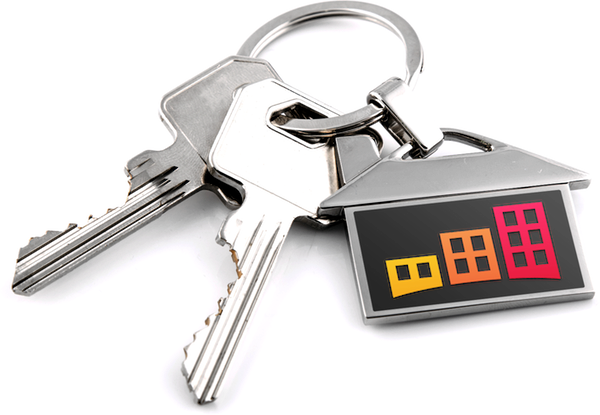 After publishing my post, Focus On Trends: Why I'm Investing In The Heartland Of America, a couple readers pointed out that Fundrise, one of the leading real estate crowdfunding platforms, actually offers a Heartland eREIT™. What a potentially perfect solution!
One of the unique things about all of Fundrise's eREITs™ is that you don't have to be an accredited investor ($200K+ income, $1M+ net worth excluding primary residence) to invest due to Regulation A+ of Title IV of the JOBS Act.
Regulation A+ is a type of offering which allows private companies to raise up to $50 Million from non-accredited investors. Think of Reg A+ like launching a mini-IPO, but with lower fees than the traditional IPO process.
Given I'm bullish on the heartland for the next 30 years, especially since the new tax policy hurts coastal city real estate with their $10,000 SALT cap and $750,000 mortgage interest deduction cap, the Heartland eREIT™ sounds like a promising investment.
Let's do a deep dive overview to understand all the pros and cons. 
Fundrise Heartland eREIT™ Overview
Below is some pertinent information about the Fundrise Heartland eREIT™.
1) Objective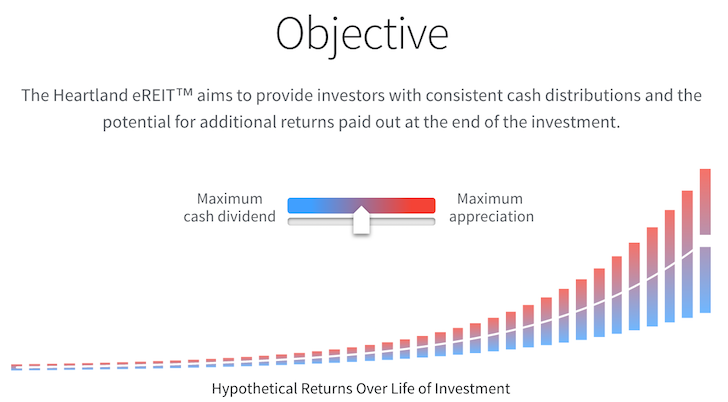 2) Time Horizon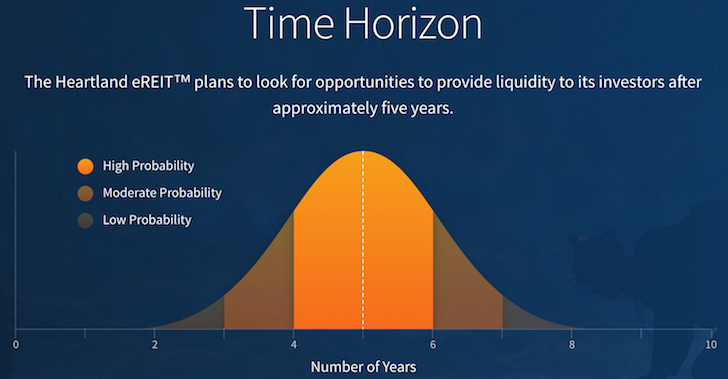 3) Heartland Geography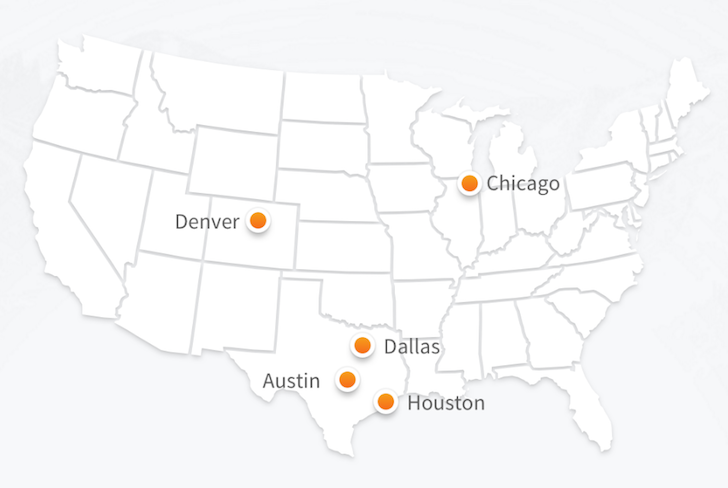 4) Sample of Current Investments
5) Investment Strategy
Important eREIT™ Q&A
Here are all the questions I was wondering about. Some of the answers are from their website and others I got directly from the company.
What is an eREIT™?
An "eREIT™" is a real estate investment trust, or REIT, sponsored by Rise Companies Corp. (the parent company of Fundrise, LLC) and offered directly to investors online, without any brokers or selling commissions. Each eREIT™ intends to invest in a diversified pool of commercial real estate assets, such as apartments, hotels, shopping centers, and office buildings from across the country.
How Do I Make Money?
You earn potential returns based on the real estate investments made by each eREIT™ that you invest in. By investing in an eREIT™, you are purchasing common shares of a limited liability company. In turn, the eREIT™ uses the proceeds from its sale of common shares to make investments in commercial real estate assets.
As an investor, you are entitled to your pro-rata portion of any income earned and distributed by the eREIT™. Distributions are anticipated to occur on a quarterly basis, beginning after the first full quarter of operations, which is expected to be the first full quarter following the launch of a particular eREIT's™ offering of common shares. However, there can be no guarantee that any eREIT™ will be profitable, and investors may be subject to partial or total loss of their investment.
What am I investing in?
A REIT is a company that combines the capital of many individual investors to acquire or invest in a diversified pool of commercial real estate. A REIT is required to distribute at least 90% of the annual taxable income it earns to investors.
What are the costs and fees associated with investing in an eREIT™?  
Assuming a fully subscribed offering, each eREIT™ anticipates having a reimbursement of organizational expenses of approximately 2%, marketing and distribution expenses of each offering up to 1%, and annual ongoing asset management fees and operational expenses of approximately 1-1.5%.
However, the foregoing does not purport to be a full explanation of the fees associated with each eREIT™, which may vary among the eREITs™, and is qualified in its entirety by the disclosure contained in the "Management Compensation" section of each eREIT's™ Offering Circular, which are available at https://fundrise.com/oc.
Can I redeem (sell) my shares?
Yes, with some limitations. While you should view your investment as long-term, each eREIT™ has adopted a quarterly redemption plan, whereby shareholders may request that an eREIT™ redeem some or all of their shares at the end of each quarter, subject to certain limitations. We may not redeem more than 5% of the total outstanding shares of an eREIT™ in any given year.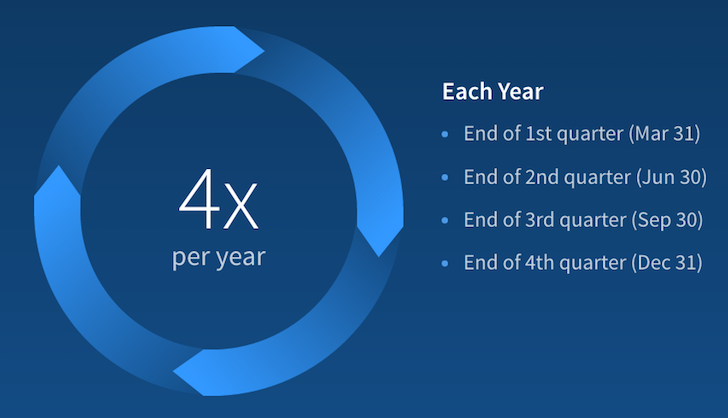 What are the risks involved?
Investing in an eREIT™ involves a number of risks and should only be considered by sophisticated investors who understand the risks involved and can withstand the loss of their entire investment. All investors should carefully review the Risk Factors section of each eREIT's™ Offering Circular.
What are the differences between the eREITs?
The primary differences among the eREITs™ are (i) the assets each eREIT™ intends to acquire and (ii) each eREIT's™ individual investment strategy (which may vary based on asset location, type, and investment structure). Investors in one eREIT™ will have exposure solely to the assets held by the eREIT™, and shall not have exposure to the assets held in any other eREIT™.
For example, the Income eREIT™ intends to acquire assets that pay returns on a more current basis, which is anticipated to produce more predictable and reliable cash flows; however, the Growth eREIT™ intends to acquire assets that it expects to have greater appreciation over time, which may produce larger returns but less frequent distributions.
What is the minimum investment amount?
$1,000.
What is the latest declared quarterly dividend for the Heartland eREIT™?
The Heartland eREIT™ declared an approximate 8.25% annualized dividend for 1Q'17 net of fees.
How often are dividends paid?
Quarterly.
Is there a way to track the price movement of the eREIT? 
eREIT™ shares are initially offered at $10.00 per share, a value that was arbitrarily determined by our manager. After an initial ramp-up period, the net asset value (NAV) per share will be adjusted on a quarterly basis. Each NAV adjustment for the eREITs™ will be filed on its respective SEC Edgar webpage accordingly.
How is the income and sale of the eREIT treated tax wise?
The tax section of our FAQs explains how these are treated and the forms investors receive. You should receive a Form 1099-DIV for the dividends and Form 1099-B for any sales.
What is the cost to purchase? Or is the cost embedded?
The per share purchase price will be adjusted every fiscal quarter and will equal the greater of (i) $10.00 per share or (ii) the sum of our net asset value, or NAV, divided by the number of our common shares outstanding as of the end of the prior fiscal quarter (NAV per share).
What is the size (assets under management) of each of your eREITs?
The most up-to-date status of the eREIT™ offerings can be found on each eREITs'™ respective SEC Edgar filing.
As of 2019, Fundrise has raised total gross offering proceeds of approximately:
$6.43 million from settled subscriptions in the East Coast eREIT™
$5.55 million from settled subscriptions in the Heartland eREIT™
$7.01 million from settled subscriptions in the West Coast eREIT™
As of 2019, Fundrise has raised total gross offering proceeds of approximately (fully subscribed):
$50 million from settled subscriptions in the Income eREIT™
$50 million from settled subscriptions in the Growth eREIT™
Why would one eREIT™ be closed? What is the limit to the size?
The Income and Growth eREITs™ are fully subscribed at this time. Based on the regulations under which we are offering our eREITs™, we are limited to raising up to $50M in common shares in any given year.
Personal Thoughts
Attractive performance potential. With an 8.25% annualized yield net of fees (I double checked with them), the Heartland eREIT™ is relatively attractive if they actually pay out this amount every quarter.
Currently exposed to only three states. I'm a fan of Texas and Colorado real estate (not so much Illinois due to taxes and government malfeasance). However, I'm left wondering about the other heartland states like Nebraska, Kansas, and Oklahoma. More geographic diversification would be nice.  I assume they will expand their geographic portfolio.
Flexibility and diversity. For non-accredited investors, these specialized eREITs™ are an easy way to get specific regional real estate exposure with a low $1,000 hurdle since Fundrise has a West eREIT™, Heartland eREIT™, and East eREIT™. It's good to be able to diversify away from where you currently rent or own physical property, especially for folks who live in expensive coastal cities like SF, LA, San Diego, NYC, and Washington DC where the real estate market is slowing.
Liquidity restrictions. Unlike a publicly traded REIT, an eREIT™ adjusts its Net Asset Value (price) once a quarter. Further, if you need money from the eREIT™ you can only sell once a quarter. Therefore, it's important you only invest money you can afford to tie up for the duration of the fund's time horizon.
Expense ratio. The biggest kink with Regulation A+ is that each eREIT™ can only be a maximum of $50 million in size. With expenses up to $1,000,000 a year, the lowest expense ratio is therefore 2% ($1M / $50M). You can see how expenses can really be a drag if they are not managed in unison with asset growth.
To help with the expense drag, there's an important section in the offering circular called Fee Waiver Support which basically states the Manager can waive the management fees for a certain period until enough assets accumulate.
There's no getting around the fact that 2% is a high fee compared to the majority of other investment opportunities out there. The hope for investors is that for this fee, Fundrise will be able to cherry pick the best investments that provide the highest risk-adjusted returns since it's often hard to tell which one is best since they all sound pretty good.
Given the Income and Growth eREITs™ filled up to capacity quickly, it seems likely so will these three regional eREITs™, thereby spreading out the costs to a wider base. Strategically, you want to be the last investor to join in order to pay the lowest percentage of costs. But you might also miss the boat as well if you wait too long.
Product offering expansion potential. Once each eREIT's capacity fills up to $50M, an investor will have to wait until the next eREIT™ is created to invest. I can envision a scenario where Fundrise creates the Heartland eREIT™ II, III, IV, V etc. If Fundrise has the manpower, they'll not only continue to have specific deals for accredited investors on their platform, they will also have a large portfolio of eREITs™ for non-accredited investors. 20 eREITs to capacity is a cool $1 billion dollars in assets under management.
Innovative. You've got to make a bet on Fundrise themselves since the JOBS Act only passed in 2012. Fundrise was first seed funded in 2011 and has since raised ~$41 million. They recently did their own Regulation A+ company funding by raising an "Internet Public Offering" from their existing members.
More than 2,300 Fundrise members — including investors across all 50 states — participated in the internet public offering, according to the company. Investors had to purchase at least 200 shares — or $1,000 — to participate in the offer. And only existing investors with Fundrise could participate. In total, their Internet Public Offering raised an impressive $14.6 million, meaning that they'll have raised at least $54.6 million in total funding once the latest fundraising is settled.
Their IPO plus their creation of the eREIT™ category is pretty forward thinking.
Real Estate Investing For All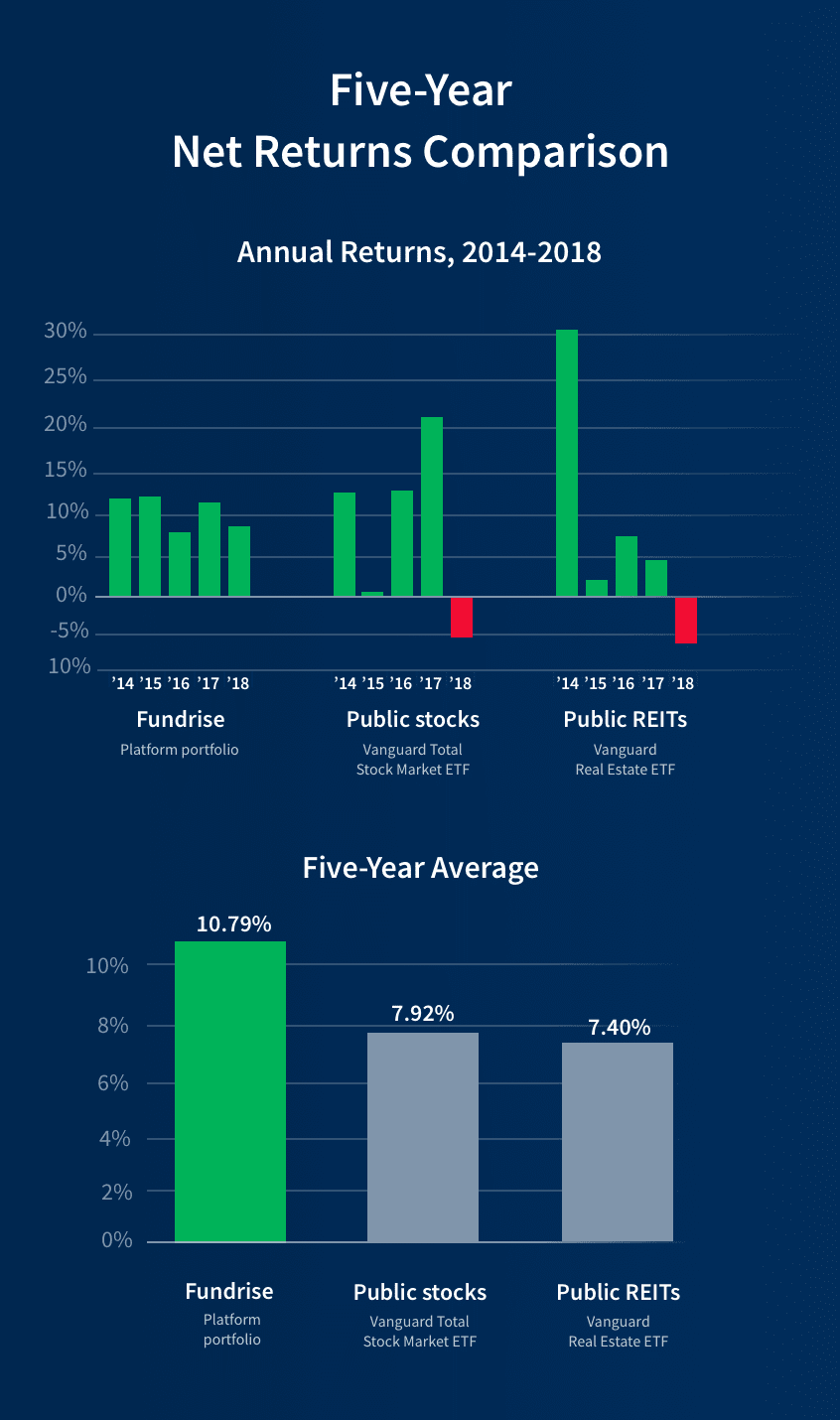 8.25% – 8.75% is a pretty good annualized return net of fees for the Heartland eREIT™ given it's about 3.5X the current risk-free rate of return (10-year bond yield). I like the fact that unlike P2P lending, there's an actual asset behind the investment that can be worked out in case we hit a rough patch.
For those looking for geographic real estate diversification and who are not accredited investors, the Fundrise eREITs are a solution to real estate diversification.
For those who live in the Heartland, investing in the West or East eREITs™ can make sense for regional diversification purposes. Just look at Snapchat's IPO success, valuing the company at roughly $30B. Venice Beach property and the surrounding areas in Southern California should see a boost as capital is recycled back into the community once the 150-day lockup period is over.
For those who are accredited, you can build your own real estate crowdfunding portfolio individually through Fundrise's platform. Real estate is my favorite asset class to build long term wealth. Thanks to real estate crowdfunding, once unaccessible deals due to high minimums and exclusivity are now accessible for everyone.

About the Author: Sam began investing his own money ever since he opened an online brokerage account in 1995. Sam loved investing so much that he decided to make a career out of investing by spending the next 13 years after college working at two of the leading financial service firms in the world. During this time, Sam received his MBA from UC Berkeley with a focus on finance and real estate. 
FinancialSamurai.com was started in 2009 and is one of the most trusted personal finance sites today with over 1.5 million pageviews a month. Financial Samurai has been featured in top publications such as the LA Times, The Chicago Tribune, Bloomberg and The Wall Street Journal. 
Review Summary
Reviewed by
Review Date
Reviewed
My Current Rating