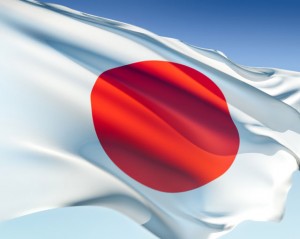 On Friday afternoon, March 11th, the largest earthquake in Japan's history hit with a magnitude of 8.9.  The devastation of the tsunami is unbelievable and my heart goes out to the victims and family members of this tragedy, which is still ongoing.
I'm sure many of us would love to do something, anything to help our brothers and sisters out in Japan.  The best and quickest way is to donate money to organizations who have the infrastructure and processes set up to help.
To donate money to the Japanese earthquake relief efforts, please visit the Red Cross's site here.  You can also donate money by mobile phone to the American Red Cross Relief by texting REDCROSS to 90999.  Every time you text REDCROSS, $10 will be debited to your phone bill and a donation will be made.  The death toll has breached 10,000.
I encourage those of us with blogs, Twitter accounts and any online presence to help spread the word.  Japan needs all of our support right now!
Highlight Posts From Around The Web
* Vietnam Travel On The Cheap by YoungandThrifty.  Vietnam is one of the countries I'd love to visit, but haven't yet.
* Do You Ever Wonder Where It Went? asks Sustainable Life Blog.  Jeff wonders, when looking at his W2 where all his money went.  Mine all goes to taxes!
* Confession: I'm Scared by Broke Professionals.  The Brokes are buying a house and they are worried.  I had the same concerns when I bought my first property a decade ago, but that lasted for about a week, because the feeling of owning is priceless.
* Thinking Before Paying To Save Money by Money Reasons.  Get rid of the spend more save more mentality!
* Blogger Tax Deductions by Wealth Informatics.  Some good tips for those of us who are blogging or running and online business.
* Top Reasons To Quit Your Job on Frugal Zeitgeist.  Stress is the secret killer.  After a couple years, if you are still stressed to the point of chronic body pains, I'd seriously suggest doing something else.  Check out Aches & Pains Of Overlooking Proper Ergonomics on Untemplater if you are having some issues.
Favorite Yakezie Writing Contest Essays
The second Yakezie Writing Contest ends on Wed, March 16th at 6pm.  The first, second, and third place essays will win $600, $300, and $100 that will go towards their education.  Here are my favorite three, and there are many more great one!  Have a read and vote!
* #49: Memories – An enormously powerful story about a daughter who lost her father to alcohol.
* #39: Peaches and Cream – A very difficult story about a girl who went through betrayal and then forgiveness.
* #56: A Mixed Plate – A humorous post of growing up as a multi-cultural person and accepting people for who they are.
Stand strong,
Sam