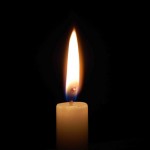 There's a tremendous battle in Congress regarding balancing the budget.  The Democrats want to raise taxes and remove deductions for the highest income earners while the Republicans want to just cut spending without raising taxes on the richest Americans.  There has to be a combination of higher taxes and lower spending in order for there to be an agreement, otherwise the US economy will fall back into a recession since nobody will have any confidence to spend.
Given it's the holiday season, one of the most perplexing issues is why the President and his party wants to remove charitable deductions for those in the highest two income tax brackets: 33% ($212-$380,000) and 35% ($380,000+).  There's no doubt that the main reason why people give is to help people, however, the elasticity of giving is not vertical mind you.  There will be incremental negative consequences.
It's estimated that roughly $300 billion of charitable contributions happen each year, with the large majority of donations coming from the wealthiest citizens.  The top 10% of income earners pay 70% of all taxes, despite earning 46% of all income.  The statistics for contributions are roughly the same for charity.
With the enactment of asymmetric policy against high income earners, some have estimated there will be a decline of roughly 2%, or $6 billion in charitable contributions per year.  2% sounds quite conservative, but regardless of the amount, there will be a decline in charity exactly during a time when charities need the money the most!
The poor have already suffered enough, let's not make them suffer even more.  With the economy growing at an inadequate pace to soak up the ever increasing number of unemployed, we will see an increase in those falling under the poverty line.  More people needing assistance increases the financial burden on the government and a negative cycle ensues.
What the government needs to do is incentivize people to give even more, not less.  Individuals are much more efficient at identifying causes that need the most help, not big organizations.  I urge everyone to write, call, and speak up for the poor by denouncing the removal of charitable deductions for those who donate the most.
We should fight for the less fortunate always, and not just during the holidays.  Give what you can give to what you believe in.  We never know when we'll need help, so until that day arrives, we fight for them.
The Best Of Financial Samurai eBook: In the summer of 2015, I published this 180 page ebook containing 35 of the best articles I've ever written over the past seven years to help readers achieve financial freedom sooner. I'm donating all proceeds from my book to a charity to help inner city kids stay off the streets and stay in the class rooms. You can buy The Best Of Financial Samurai here for $9.88. Why not learn and give at the same time!