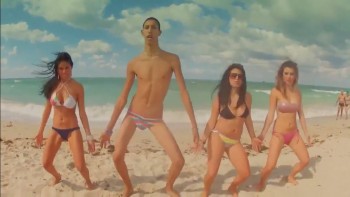 This post might positively change your life forever. After reading this post you will hopefully: 1) stop beating yourself up for why you aren't in shape, 2) stop feeling guilty about what you eat, 3) stop spending money on diet fads, 4) stop spending money on exercise equipment, and 5) gain more confidence and self-esteem.
I've struggled with staying in fighting shape ever since I entered college. As an athlete who played competitive tennis, I was always about 152-155 in high school with a body fat percentage of under 7%. I benched 1.5X my body weight and clocked a 4.5 second 40 yard dash. When tennis season was over, I ran the anchor for the 4X100 and 4X200 relay. Sports was a huge part of my life and I don't think I can happily live without it.
By the time I graduated college, I permanently gained the freshman 10. After my second year of working 70 hour weeks in NYC, I ballooned to 175-180 lbs. My strength and speed dissipated. I got sick a lot, had horrible allergies, and even came down with the weirdest case of plantar fasciitis.
My breaking point came when a female colleague I fancied nonchalantly said I looked like another out of shape colleague. I was crushed, but knew she was telling the truth as I looked in the mirror to spot the first signs of jowls. What the hell are jowls?!
I proceeded to work out like crazy for six months in the gym upstairs. I even bought those "Ripped Fuel Extreme" pills filled with ephederine, a substance that is now banned! In three months, I got down to 165 and felt better. But you know what? I've been 162-170 for the past 13 years no matter how much I exercise or how little I eat. Something must be up!
GENETICS DETERMINES YOUR WEIGHT
On Sept 18, 2012 an Ohio state parole board recommended that an obese inmate on death row should have his sentence commuted to life in prison. At 470+ pounds, Ronald Post (CBS news article), 53, was sentenced to death by a three-judge panel in 1985 for the 1983 aggravated murder of a hotel clerk after entering a plea of no contest. In other words, Ron has been in prison for 27 years, and is still obese. We're not talking 20-50 pounds overweight. We are talking 250 pounds overweight.
When you think of prison, you think of minimalism. They are not serving double cheeseburgers, scallop potatoes, rib-eye steaks, nachos, Twinkies and other fine foods. Instead, prisons are feeding inmates carefully rationed amounts which fall under general recommended guidelines. In fact, here is the 2012 Federal Bureau of Prisons Certified Meal Menu. Most states are also under siege due to budget constraints. Therefore, the last thing a prison will do is give inmates more food than necessary.
If you are in prison for 27 years and you are still obese, how do you not concede genetics has almost everything to do with weight? Sure, we can watch what we eat and exercise a bit to improve our fitness and lower our weight at the margin. But, the vast majority of our weight explanation seems predetermined.
TAUTOLOGIES ARE TAUTOLOGIES
You think I'm being stupid for thinking we have no control over how we look. That's fine, but I'm trying to be unbiased and 100% rational here about the explanation for how someone could be obese after 27 years in prison with budget cuts and food rationing. We do have control over how we look, but how much control we think we have is an illusion.
I used to believe working out and eating healthy made up 70% of the reason why we look the way we do after watching contestants from The Biggest Loser shed literally hundreds of pounds over a three month filming. The remaining 30% was due to genetics. I was pushing 170 pounds at the beginning of the year and needed to believe I could make a difference.
After eating less and working out vigorously, I ended up hitting 158 lbs and stayed there for several months until I went on a 2.5 week cruise to Scandanavia at the end of September. During this trip, I gained everything back.
YOU CAN ONLY DO SO MUCH
Genetics plays a greater part in our body composition that we think. No matter what, my "happy weight" will always hover around 160-170 lbs. I'll be happier at 160 lbs than 170 lbs, but below 160 lbs I'll start getting pissed off because I'll always be hungry! At over 170 pounds, I'll also start getting annoyed because I'll be slower, my pants will feel tight, and my face will start looking like dough.
Genetics has an immutable way of normalizing our weight back to a predetermined range. Exercise and extreme dieting can help you get below your range briefly, but you're going to mean revert sooner or later. How else do we explain why the large majority of diets fail?
Everybody needs to stop beating themselves over the head wondering why they can't stay thin. Stop thinking we need to look like the actors we see on TV or the models we see in magazines. The industry is simply selecting those people who have weight bands much lower than the average person. Folks we see on the big screen are also more attractive than the average person. They are the anomaly, while what we see all around us is reality.
Recommendations To Build Wealth

Manage Your Money In One Place: Sign up for Personal Capital, the web's #1 free wealth management tool to get a better handle on your finances. In addition to better money oversight, run your investments through their award-winning Investment Checkup tool to see exactly how much you are paying in fees. I was paying $1,700 a year in fees I had no idea I was paying.
After you link all your accounts, use their Retirement Planning calculator that pulls your real data to give you as pure an estimation of your financial future as possible using Monte Carlo simulation algorithms. Definitely run your numbers to see how you're doing. I've been using Personal Capital since 2012 and have seen my net worth skyrocket during this time thanks to better money management.
Looking to find affordable term life insurance? Check out PolicyGenius, an independent insurance broker that is revolutionizing the way we shop for life insurance – for free. Answer a few simple questions on PolicyGenius's website and instantly receive free, personalized and comprehensive life insurance quotes. PolicyGenius provides free, unbiased advice on more than 25 A-rated top life insurance companies they have thoroughly researched and vetted. Because life insurance prices are regulated, you don't have to worry about not getting the best deals. PolicyGenius helps you compare the best quotes all in one place. When insurance companies compete, you win.
Updated for 2019 and beyond.
Review Summary
Reviewed by
Review Date
Reviewed
My Current Rating