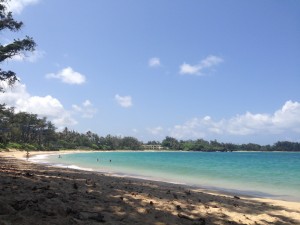 Dear Readers,
Due to popular request I've launched the Financial Samurai Forum where the community can come and share their thoughts in five main categories:
* Investing
* Real Estate
* Career / Entrepreneurship
* Retirement Life / Wealth Management
* General
Financial Samurai has been up for four years now and I'm proud to say we've got some of the most interactive personal finance enthusiasts around. Just look at the Most Commented Posts on the right sidebar. We've got eager readers who are just coming out of school with so much opportunity ahead of them as well as multi-millionaire readers who are looking to change things up a bit. All of us have something to contribute so don't be shy.
Since 2009 I know many of you have taken great strides to achieving financial independence which is absolutely fantastic. The core motto on Financial Samurai after all is to "achieve financial independence sooner rather than later." I've learned a tremendous amount from all of you and I hope you have done the same from my writing. Financial freedom seekers this forum is for you!
CATEGORY DETAILS
* Investing: This is a place for stock and bond market investors to come and share their ideas, long or short. There are great opportunities every single day. We just have to go and find them. With more eyes and ears looking for the next unicorn, chances are we might just find that multi-bagger stock. I envision the Investing forum to be a place where investors propose an idea, highlight a company's strengths and weaknesses, and then have members thoroughly vette the name to come to an investment conclusion. Those who wish to post in the Investing forum should either be accredited investors, have $100,000 in liquid net worth, or present their ideas and discussions in as professional way as possible. Investing is serious business which can make or lose you a lot of money.
* Real Estate: The property market should be a core portion of one's net worth. You've got to live somewhere, so you might as well at least own the house you live in due to rising rents and property prices over the long term thanks to demographics, inflation, limited supply, and central bank policy. This forum can also serve as a place where buyers can stress test their potential purchase with the members. We can talk about landlord issues, tax minimization strategies, and other common property situations. Real estate is my favorite investment class to build wealth over the long run.
* Career and Entrepreneurship: Most of us count our paychecks as the most important source of income. As a result, we must do our best to maximize our careers through as many promotions and pay raises as possible. We can discuss everything from going back to school to get an MBA, to relationship building strategies with senior management, to how to successfully engineer your layoff to do something else. Entrepreneurship is also fast becoming a popular avenue for many of us to follow, including myself. We can discuss topics ranging from bootstrapping to fund raising, to marketing and profit generation.
* Retirement Life and Wealth Management: Retirement can be one of the most fantastic times of our lives. But retirement can also be curious and lonely as well. Please read "What Does Early Retirement Feel Like?" where I discuss both positives and negatives. I'd like to create a support group for fellow retirees who are seeking to find new meaning in this stage of life. Reaching a financial level where you can retire takes a tremendous amount of effort. Staying retired and not having to go back to work if you don't need to is tantamount. As a result, we should also discuss wealth management strategies such as asset allocation, rebalancing, 401(k)s, IRAs, estate planning and more to ensure the longevity of our wealth.
* General: This category is a place where we can talk about anything and everything that doesn't fit in the above four. Topics can include travel, adventures, meetups, forum and blog suggestions, and more. We might have more categories if Members wish but let's focus on the following five for now.
FORUM CODE OF CONDUCT
After managing the Yakezie Forum (forum for bloggers) for almost three years, many people think I'm nuts to start a new one. I've wondered whether I'm nuts as well since I've been badgered, yelled at, and called names by forum members and potential forum members who may have been denied access or removed for violating the code of conduct. There is inevitably conflict when you put a bunch of people together in one place. Being a Forum Moderator is a thankless job, but one I'm willing to undertake if all of you follow these rules:
* Members must be over 18, no exceptions.
* Members must treat other members with respect.
* The following will not be tolerated: Sexism, racism, bigotry, profanity, harassment, advertising, illegal activities, inside information as it relates to trading securities, releasing confidential information, thread highjacking, and all other activities that may be deemed offensive and not conducive to the harmony of the forum.
* The main goal of the forum is to share knowledge to further our progress in the four main categories. The forum is not a place for link spam, however links may be posted if they are useful to the subject of the post. Spamming is the #1 problem forums face and spammers will be swiftly deleted.
* You are willing to learn and master the art of agreeing to disagree in a cordial manner. 
* All conflict must be taken offline so as not to disturb other forum members.
* All decisions are yours alone and you promise not to take any legal action against anybody.
FORUM REGISTRATION PROCESS IS EASY
Step 1: Click the link FORUM on the top right hand side of the FS homepage or this link.
Step 2: Click "Apply For Membership" if you want to apply independently. Otherwise, click the Facebook or Twitter button to apply using their API.
Step 3: After clicking Apply For Membership, please simply fill out your basic information and answer in as much detail why you want to join the forum. All information is 100% private as usual. Please highlight which category interests you most, what you hope to learn and contribute, and when you started following Financial Samurai so I know you are a real person. IMPORTANT: If you do not write anything in the Why? section, you will not be granted access because spammers apply every day. It's the only way I can really tell if you are not a spambot.
Step 4: After clicking submit, check your e-mail account you registered with to confirm your e-mail address by clicking the link in the e-mail. This is an important step to minimize spambots. I literally got over 200 registrants before even launching the forum!
Step 5: I will manually approve applicants within 24 hours. Once you are approved, you will get another e-mail notifying your approval. Click on your account to edit your preferences as you wish. To start a discussion click "Start A Discussion" on the right hand side and away we go!
SEE YOU AROUND!
It's going to take time to build the Financial Samurai Forum community, but I'm confident after three to six months we will create a great place to hangout, have fun, and learn. I'm on a mission to go fortune hunting again so I'll be predominantly using the Investment forum to share and look for ideas. Unfortunately I won't be able to respond to everyone who has questions, but hopefully that's what all the other Members are here for.
I'm sure there's going to be some minor bugs here and there for the first several weeks so please bare with me. Feel free to offer suggestions on how to improve the user experience in the comments section of this post or in the General category. Please spend some time playing around with the settings and familiarizing yourself with the software. The caching system also takes a bit to kick in, so please refresh your browser for new content. If you are someone who likes to take initiative then I look forward to growing with all of you in the FSF!
Best,
Sam