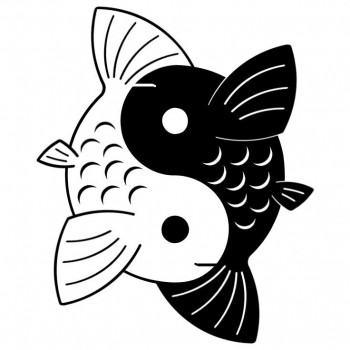 Every year I like to ask my tax accountant: What's the least amount I can pay myself in salary and bonus before the IRS comes knocking? Every year, he comes up with a slightly different answer because he observes the IRS focus on different type of situations to audit.
You might ask yourself, why I would want to be paid the least amount possible by my business? The answer lies in the self-employment tax (FICA + Medicare). As a S-Corp business owner, I've got to pay the employee's and employer's portion of the self-employment tax on salary. This equates to a 15.3% tax (12.4% for Social Security tax + 2.9% for Medicare tax = 15.3%). If you're an employee, you only pay 6.2% Social Security tax and 1.45% tax for Medicare. Spend some time looking at your pay stub next time and marvel!
Social Security taxes are applied to income up to $132,900 for 2019. This income limit goes up by around 2% a year on average.
There is no income limit to the Medicare tax, and there's actually an extra 0.9% Medicare tax if you make over $200,000. The maximum Social Security tax for a self-employed individual is therefore $20,334 in 219.
Meanwhile, any money left over after operating expenses, retirement contribution, and salary may be paid out in the form of a distribution. Distribution pays 0% self-employment tax.
THE RIGHT RATIO BETWEEN SALARY AND DISTRIBUTION
The ideal tax situation is to pay yourself $0 salary and the remaining balance in distribution. This avoids paying the 15.3% in self-employment taxes. However, you are still liable to pay state income tax, federal income tax, franchise tax, etc. Unfortunately, the IRS wants their self-employment tax money and does not allow such a ratio.
So what's the right amount of salary to pay? According to the IRS and my accountant, the right amount of salary to pay depends on industry standards. The salary must be a "reasonable amount," which is open to interpretation. A reasonable amount usually equals the median salary someone would earn doing what you are doing at your firm.
My Example
My company is an online media company and I am the main writer. In San Francisco, the cost to have a writer produce 3-4 quality articles a week is anywhere from $70,000 – $150,000 a year. Therefore, a reasonable salary I could pay myself is somewhere in this range.
But in order to pay this salary range, my company must make at least $70,000 – $150,000 in gross profits! And given you are allowed to pay whatever is left after salary, operating expenses, and retirement contribution in distribution, it's unreasonable to pay yourself a salary equal to 100% of operating profits given the 15.3% tax.
Most businesses aren't profitable in their first year of operation. There are startup costs and fixed costs that must be spent. It takes time to generate traffic and revenue. Further, you might be running your business out of a lower cost area like China, where the GDP per capita is around $6,800. Given there is so much subjectivity to what "a reasonable amount" means, the best way to think about how much to pay yourself in salary and distribution is with a ratio + a reasonable explanation. 
I'd like to highlight a combination of ratios and reasonable explanations that could work.
Unprofitable Business: No salary or distribution
Profitable Business
Business does not generate enough to pay a reasonable salary: 1:10 up to 1:1. For example, $1,000 salary: $10,000 distribution; up to $5,500 salary:$5,500 distribution.
Business generates enough gross profit to pay a reasonable salary: 1:10 up to 1:1. For example, $200,000 salary:$2,000,000 distribution; up to $1,100,000 salary:$1,100,000 distribution.
Let's talk about these ratios with reasonable explanations.
High Ratio Of Salary:Distribution: At first glance, many people would find a 1:10 ratio pretty risky. It seems like the self-employed individual is trying to avoid paying the self-employment tax. However, if your total operating income is $11,000, you're not even making poverty wages. Perhaps your business just got out of being in the red for three years. You pay yourself a token salary of $1,000 because you don't know at the beginning of the year whether you'll be profitable. Only until year end do you realize you've been able to eek out a profit, and pay yourself $10,000 in distributions.
Now let's take a look at the business that is just killing it with $2,500,000 in gross profits a year. Paying yourself $200,000 is a top level salary, even for here in the expensive San Francisco Bay Area. Therefore, paying what's left of operating profits after salary, operating expenses, retirement contribution in the form of a $2,000,000 distribution doesn't seem that unreasonable. It's not your fault that your business is so good that it makes so much more money than your salary. That's called leverage.
Finally, let's say you're making $100,000 as a freelance physical fitness instructor in addition to your unrelated online media business that generates $500,000 in gross profits a year. Given you already make $100,000 as a freelance physical fitness instructor, and therefore pay the entire self-employment tax of 15.3%, paying yourself $80,000 from your online media business, with $350,00 left in distribution seems reasonable for a 1:4.3 ratio.
The IRS cares about your TOTAL salary, not just salary from your media business. You should get a self-employment tax refund since you paid self-employment tax on $180,000 of income instead of just $132,900.
Low Ratio Of Salary:Distribution: According to my accountant, paying yourself a 1:1 ratio is probably the most efficient and least risky way to go. But again, it depends on your overall operating profits and what a reasonable salary is to do your job, which is subjective. Even a 1:1 ratio is subjective. But my accountant has never heard of someone getting audited for paying themselves a 1:1 ratio.
For example, let's say your business has gross profits of $100,000 a year. Paying yourself $30,000 in salary and $30,000 in distribution with the remaining cash left with the company sounds reasonable living in an expensive city. If your business had gross profits of $1,000,000, you could pay yourself a salary of $500,000 and distribution of $500,000 too if you have zero operating expenses and don't play to contribute to a tax advantages retirement account. You've already reached the maximum $132,900 salary that faces the 15.3% self-employment tax, so the remaining $367,100 salary is subject to zero self-employment tax.
Most Risky Salary:Distribution Ratio: Paying yourself zero salary and all distribution is obviously the riskiest. My accountant made one of his clients sign a document saying he advised against doing so. This was seven years ago, and this client hasn't been audited yet, and he distributes $200,000 – $250,000 a year.
Least Risky Salary:Distribution Ratio: Paying yourself 100% in salary is the safest route to go. But you are paying unnecessary taxes since the IRS definitely allows you to pay yourself a distribution. Therefore, it's up to you to figure out what ratio is best for you.
So long as they get their 15.3% tax on $132,900 worth of salary from you, the IRS should have nothing to complain about if you're giving yourself a very high distribution amount. They're just waiting patiently for you to start hiring more employees.
TAXES NEED TO BE PAID
Even though you must pay both sides of the self-employment tax, the upside to being your own boss, besides the amazing freedom and sense of satisfaction you get from creating something from nothing, is you have much more flexibility in deducting expenses, paying yourself in distribution, and contributing more to a self-employed 401k or SEP-IRA.
I can't tell you what the right amount of salary you should pay yourself. This topic should be discussed with your accountant. The salary just has to be reasonable in the IRS's eyes. I paid myself too much last year (over $132,900), so I plan to pay myself less this year as soon as my mortgage refinance is done!
Finally, it's not like your FICA and Medicare taxes will go to waste. You'll eventually get at least some of your money back, provided you live a long and healthy retirement.
Suggestions For Starting A Business
Start your own website. Every business needs their own website. Here's a step-by-step tutorial showing you how. Not a day goes by where I'm not thankful for starting Financial Samurai in 2009. I ever would have imagined being able to engineer my layoff from a well-paying job in 2012 to just write and be absolutely free. You just never know what might happen if you try. Back when I started, I had to hire someone for $1,500 to launch FS. Now you can launch in under 30 minutes for less than $50.
Open up a business rewards credit card. If you're going to have a business, then it's important to have a business rewards credit card to separate all your business expenses, provide you buyer protection, and give you a healthy amount of rewards. My favorite card is the Chase Ink Business Unlimited because there's no annual fee, you get 1.5% cash back on everything, and you get a healthy $500 for free if you spend $3,000 within the first three months of opening.
Disclosure: Financial Samurai has partnered with CardRatings for our coverage of credit card products. Financial Samurai and CardRatings may receive a commission from card issuers. Opinions, reviews, analyses & recommendations are the author's alone, and have not been reviewed, endorsed or approved by any of these entities.