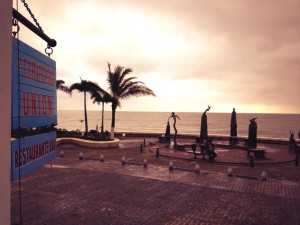 As an investor, I've thought about this question a fair bit recently. It seemed clear in September that no agreement would be made in Washington DC, which is why I sold equities and raised my stake in bonds as indicated in my quarterly private newsletter. The 10-year yield at 2.8%-2.91% was relatively attractive in light of everything.
Now that the government has shutdown, the 10-year yield is at ~2.64%, and the broader markets have sold off by 3-4%. The question is what's next? I think the simple focus has to be on making an assumption of when the government starts up again. By figuring out when, we can potentially make more profitable bets or at least save ourselves from blowing up.
THE GOVERNMENT REOPENS….
My prediction is that the government reopens by Oct 15, and absolutely no later than Oct 17, 2013. Oct 17 is the backstop because an agreement must be made in order to raise the debt ceiling unless we want to start another economic armageddon. I seriously believe there will not only be a massive 10-15% decline in the markets within days of not raising the debt ceiling, there will be rioting on the streets. No politician or person with means will be safe.
Right now we're experiencing creeping doubt, but also hope our politicians will get it together before the debt ceiling debate. You're beginning to hear complaints by those furloughed about not having enough money to care for their families. While I hope all federal government employees learned from the sequester debacle by saving for a rainy day, perhaps not everybody is rational.
But here's the funny thing people realize but aren't thinking properly about. Federal government employees don't get paid daily! Most are paid bi-weekly, which means there is absolutely no negative economic impact, yet to employees. All that's going on is fear about the possibility of not getting paid on Oct 15.
Let's just look at history. The last shutdown, which lasted a total of 27 days in 1995 and 1996, cost tax payers $1.4 billion, or $2.1 billion in today's dollars according to the government. Most of that cost was attributed to paying back wages for furloughed employees, essentially negating much if any of the cost savings from closing shop.
In other words, many furloughed federal government employees got essentially 27 days of paid vacation. If history is any precedence, then I'm sure the Senate and President Obama will sign legislation allowing for backpay this time around. The government must take care of their own because it would be unbearable to avoid eye contact with 800,000 non-essential employees for the remainder of their terms.
Think about all the people the government is supposed to serve who were inconvenienced by the government shutdown e.g park goers, tax payers, children. Now think about all the "essential" government employees who had to work during the government shutdown while their 800,000 non-essential brothers and sisters got to fret at home and still get paid. To put things optimistically, everybody is getting screwed EXCEPT for Congressmen and women, the President, and the furloughed who will all likely get paid in the end.
THE RHETORIC WILL GET WORSE BEFORE GETTING BETTER
I'm sure there will be more political jockeying that will make things seem like we are going to hell in a cookie basket before October 15. Congress and the President will BUCKLE under the pressure of 800,000 furloughed workers threatening bloody murder if they don't get their bi-weekly paycheck.
I retain a very conservative rollover IRA portfolio (punt portfolio) of 25% bonds, 45% individual stocks, and 30% cash at the moment. I will be buying if there is another 3-5% pullback e.g. S&P 500 1,600. But for now, I'm happy to have locked in gains for the year and watch the circus. If there is a resolution before Oct 15, the markets will likely recoup its losses. If resolution comes down to the wire on Oct 17, then a recovery will take longer because we'll need time to make up for all the damage and lost confidence. And if there is no opening by Oct 17, then down goes the market and we should all hug our families just in case we never see them again. But I'm sure we will, because the pain of such financial loss will finally push our leaders into action.
We shall soon see. Fill out the poll and tell us what you think!

Loading ...
Readers, when do you think the government shutdown will end and why? Are you hopeful all 800,000 furloughed employees will get backpay?
Note: For those contributing to a ROTH IRA, the government needs you to keep paying taxes up front to support their well-run machine. The government also needs at least a couple billion dollars to pay for backpay. Someone has to keep the drugs flowing. Might as well be you. 
Phot: Waiting for the storm to clear, Cabos San Lucas, FS.
Regards,
Sam