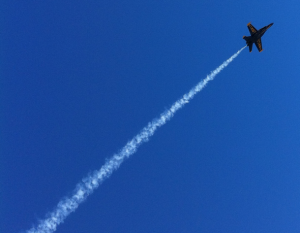 Dividend stock investing is a great source of passive income. The problem is, with dividend yields relatively low at 2-3% you need a lot of capital to generate any sort of meaningful income. Even if you have a $500,000 dividend stock portfolio yielding 3% that's only $15,000 a year. Remember, the safest withdrawal rate in retirement does not touch principal. Furthermore you must ask yourself whether such yields are worth the investment risk.
If you're relatively young, say under 40 years old, investing the majority of your equity exposure in dividend yielding stocks is a suboptimal investment strategy in my humble opinion. You'll be hoping for filet mignon for decades while you eat Hamburger Helper in the meantime. When you reach your desired age for retirement, you might just be asking yourself, "Where the hell is the feast?"
Out of the few multi-bagger return stocks I've had over the past 16 years, none of them have been dividend stocks. I'm sure dividend stocks will provide over 100% returns if you give them a long enough amount of time. But if you are like me, you'd rather build your fortune sooner rather than later. If I'm going to bother taking risk in the stock markets, I'm not playing for crumbs. When things turn south, everything turns south so there had better be more than a 3% dividend yield and some underperforming appreciation to compensate.
The following article will attempt to argue why younger investors should focus on growth stocks over dividend stocks in a bull market with potentially rising interest rates. In a bear market, everything gets crushed but dividend stocks should theoretically outperform.
A FUNDAMENTAL POINT TO UNDERSTAND ABOUT DIVIDEND PAYING COMPANIES