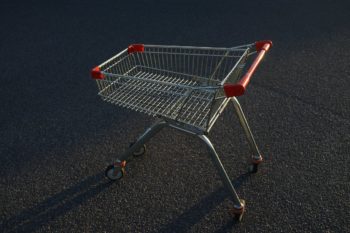 Once your housing expense is under control, the next thing to tame is your consumption habits. The most common waste of money today is buying an automobile. New cars are simply too expensive for the median household income. But because car manufacturers have created ways for consumers to stretch with financing and leasing deals, consumers succumb to marketing persuasion and buy cars they cannot comfortably afford.
If consumers follow my 1/10th rule for car buying, almost all of one's financial problems, as it pertains to a car, will go away. If you spend only 10% of your gross income on the current value of a car, you won't sweat paying insurance, paying tickets, or paying for maintenance or damages. If you want a $30,000 car,  find a way to make $300,000.
Now that we have a viable solution for automobile buying, the next bad consumption habit to slay is everything else you don't need i.e. wants. From buying $3,000 Louis Vuitton handbags to spending $9,000 on a Panerai watch, there are a lot of wants that will prevent us from achieving financial freedom sooner, rather than later.
Therefore, to solve this problem of mindless consumption, I've come up with The 10X Investment Consumption Rule.