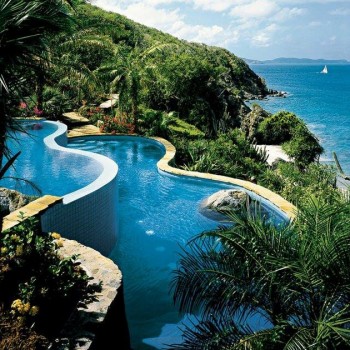 One of the most common pushbacks I got from my post, "Why You Need To Earn $300,000 A Year To Live A Middle Class Lifestyle," is: why the hell don't I just leave expensive San Francisco if I've truly got enough passive income?
Believe me, I've been thinking about relocating out of San Francisco for years now because of the high cost of living, the increased population density, the growing homogeneity, the obsessive money culture, and the growing boredom of living in one place for almost 20 years.
My number one geoarbitrage destination is Honolulu, Hawaii, a place where stress simply melts away. My stress level averages about a 5 out of 10 in San Francisco, but immediately goes down to a steady state 3 when I'm in Hawaii.
Although Honolulu isn't cheap, it's about 20% – 30% cheaper than San Francisco in terms of housing. If you can save money and have nicer climate, that's a win in my book.
But relocating takes time when you've grown accustomed to living in one place for so long. There are friends to say goodbye to and assets to unwind. Then there's the small, but highly significant issue of raising a first child.
We figure we'd provide our son with a stable home environment up until he is 2.5-3 years old, and then consider relocating for preschool.