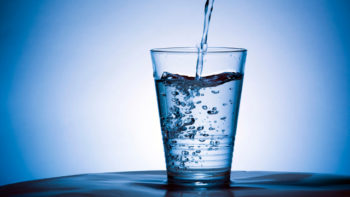 A buddy of mine who so happens to be a very successful frugal blogger gave me some incredible advice recently. He said,
"Sam, you're doing it all wrong focusing on the mass affluent / aspirational niche. Instead of writing about investing, entrepreneurship, and real estate, you should focus on frugal living. I teach people how to save money on groceries, encourage people to walk or ride a bike to work, tell people to never turn on the heat, and of course never buy anything new. As a result, people love me for it! Teaching people how to be more frugal is possible for 100% of the population, which is why my site is so popular.
Whereas you, you talk about how earning $300,000 is middle class, establish tough net worth targets by age, and write super long posts on investment strategies in retirement while most of your readers are still working with less. Of course people are going to end up hating your guts because you're excluding the vast majority of the population!
Showing tough love should only be reserved for the people you care about the most, not your readers who pay you nothing. If they end up getting crushed by inflation 20 years from now because they didn't invest or thought they could cruise through life, it's not your problem. 
Another thing. I hate to say it but you are at a structural disadvantage as a minority. Most people like to connect with people who look and talk like them. Even if you get a 100% following of the Asian American population, you've only got a 6% marketshare. Conversely, if you get only a 10% marketshare of the Caucasian American population, you get a 7.7% market share! Think wisely about the demographic you want to reach. 
Carefully analyze the backgrounds of your greatest detractors. Look at owners of the sites that have been sold for multiple millions of dollars or have developed a cult-like following. Finally, look at the profiles of the people in the mass media and the people the mass media repeatedly highlight. You will find a clear trend if you're honest. 
You can't change your race or the name of your site, but at least you must make your readers feel better about themselves by telling them how little you spend and how little you need to make. I tell my readers I spend less than $30,000 a year for a family of four despite earning well over $1,000,000 on my website each year. This way, most of my readers can relate to me or even feel sorry for me because the median household income is double that. Of course I spend way more than $30,000 a year, but my readers will never know. I've carefully crafted a frugal image that is now unshakeable!
At the end of the day, people just want to read what they want to read to validate the decisions they've already made in their lives. Stop putting so much opinion in your posts. Every successful site in the PF space focuses on frugal living with uncontroversial topics. Focus on easy and watch your site rocket straight to the top!"