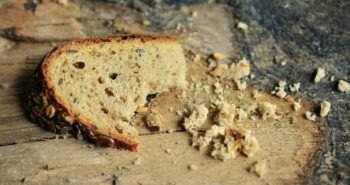 From a personal finance writer's point of view, I found a pot of gold with the 2016 Economic Policy Institute's report looking at the state of American retirement. In this report, I've come to realize how screwed the average American is when it comes to enjoying a comfortable retirement.
It's perplexing to me why Americans don't have more in retirement savings given we've seen a massive boom in the stock market, bond market, and real estate market for the past…. forever.
If I was a working adult back in 1980, I'd like to think I'd be worth at least $10,000,000 today. Not only would I be worth $10,000,000, so would all my friends. How hard can becoming a deca-millionaire be when the S&P 500 is up over 20X since 1980? Look at all the real estate you could have bought for dirt cheap 40 years ago as well. But let's get real. Life happens. Everything is easier said than done. If only I had a time machine.
The main reason why I think more Americans aren't doing financially better is due to a lack of education. Why aren't personal finance fundamentals indoctrinated in kids by the 12th grade, I don't know. I certainly plan to teach my child about the power of compound returns, saving, investing, asset allocation, and the importance of optionality.
Let's take a look at some select charts from the Economic Policy Institute report. The Economic Policy Institute is a 501(c)(3) non-profit American think tank based in Washington, D.C. that carries out economic research and analyzes the economic impact of policies and proposals. I still have my doubts about the efficacy of the data since there are some truly worrisome numbers being reported.