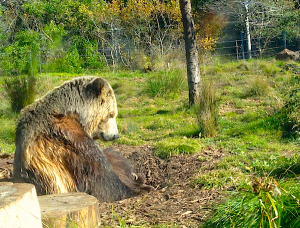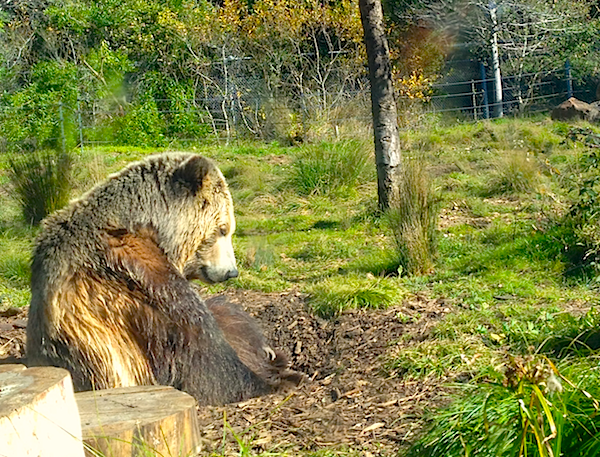 There's only one thing worse than buying a stock that's going down that continues to go down after purchase and that's buying a stock that's going up that ends up going down soon after purchase! A lot of retail investors are wondering whether NOW is the time to jump back in with major US indices at record highs.
Between the recovery years of 2010-2012 there was a net cash outflow of $360 billion dollars in US Stock Funds according to Investment Company Institute. Year to date there has been roughly $41 billion in net cash inflows. It's the classic "day late and a dollar short" herd mentality that we see over and over again.
I'm personally very hesitant about chasing the markets here and have taken some profits in my 401k. That said, I also hate missing out on a potential "too the moon" scenario where stocks continue to percolate higher. Stocks generally always overshoot on the upside and downside thanks to greed and fear.
So what is a late and greedy investor supposed to do in this environment where the S&P 500 is close to all time highs in 2015? Hedge of course!
A WAY TO LIMIT RISK WHILE BUYING STOCKS AT RECORD HIGHS
Take a moment to study the chart of a four year term Dow Jones structured note below. The chart says that you get 100% of your money back if the the structured note closes between 0% to -10% during the duration of the note. Anything beyond a 10% decline and you start suffering a 1-for-1 decline + the 10% buffer. In other words, if the Dow declines 15% over the next four years you lose only 5%.
On the positive side, if the Dow Jones gains anywhere between 0.1% and 20% over a four year period, you get a 20% return on your money. If the Dow Jones gains more than 20% you participate  in 100% of the upside.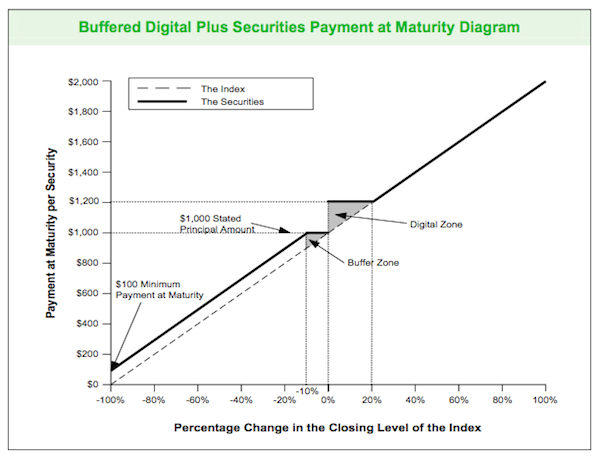 This structured derivative is perfect for someone who wants some downside protection while participating almost fully in any further upside. The Dow is roughly at 14,500 today. Only after the Dow Jones breaks below 13,050 will the investor start losing money on paper. There's also a reasonable chance over the next four years that even if the DJIA breaks below 13,050 it will recover above 13,050 to provide the investor with at least a return of all their capital.
The downside of purchasing such an investment is a four year lockup period and the loss of annual dividend payments that equates to roughly a 2% yield a year.
SO WHERE CAN YOU PURCHASE SUCH AN INSTRUMENT?
This particular structured note is through Citibank. However, I spent some time talking to a Wells Fargo and JPM Chase personal banker and they also offer such products. The only hurdle for some is that you need investable liquid assets of usually $100,000 (Citibank) to $1 million (JPM Chase) minimum in order to invest. Perhaps this is one of the reasons why the general public doesn't feel wealthy with stocks at record highs. Exclusion.
The other way to create a similar structure is by building your own derivative portfolio with your online broker with no apparent minimums. I know E*Trade and Fidelity (where I have assets) can help build such a structure, and I'm sure other platforms can as well. You can simply ask your representative to put together something similar for you.
The whole idea is to give up a little bit of upside to provide a downside buffer in case your timing is terrible. You know, like buying stocks right before a bank run in Cyprus thanks to its new 7-10% tax on bank deposits in order to qualify for EU bailout money!
OVERCOMING FEAR OF INVESTING
As a value investor, I loathe to purchase anything after a run-up. The major US indices are trading at roughly 17X estimated earnings (DJIA 14,500, S&P500 1,560). That's not egregious based on historical valuations. I just don't have the confidence to put fresh money to work without some sort of protection. At the same time, we are experiencing unbridled bullishness in the economy that could easily carry us much higher until we implode again.
Finding some downside protection gave me the courage in June 2012 to dump a large chunk of change into the markets when the Dow was at 12,000. The greedy investor in me wants as much exposure to the upswing as possible. Yet, the retiree in me wants to protect my nest egg at all costs.
RECOMMENDATIONS TO BUILD WEALTH
* Manage Your Finances In One Place: The best way to become financially independent and protect yourself is to get a handle on your finances by signing up with Personal Capital. They are a free online platform which aggregates all your financial accounts in one place so you can see where you can optimize. Before Personal Capital, I had to log into eight different systems to track 25+ difference accounts (brokerage, multiple banks, 401K, etc) to manage my finances. Now, I can just log into Personal Capital to see how my stock accounts are doing and how my net worth is progressing. I can also see how much I'm spending every month.
The best tool is their Portfolio Fee Analyzer which runs your investment portfolio through its software to see what you are paying. I found out I was paying $1,700 a year in portfolio fees I had no idea I was paying! They also recently launched the best Retirement Planning Calculator around, using your real data to run thousands of algorithms to see what your probability is for retirement success. Once you register, simply click the Advisor Tolls and Investing tab on the top right and then click Retirement Planner. There's no better free tool online to help you track your net worth, minimize investment expenses, and manage your wealth. Why gamble with your future?
* Invest Your Money Efficiently: Wealthfront, the leading digital wealth advisor, is an excellent choice for those who want the lowest fees and can't be bothered with actively managing their money themselves once they've gone through the discovery process. All you'll be responsible for is methodically contributing to your investment account over time to build wealth.
In the long run, it is very hard to outperform any index, therefore, the key is to pay the lowest fees possible while being invested in the market. Wealthfront charges $0 in fees for the first $15,000 if you sign up via my link and only 0.25% for any money over $10,000. You don't even have to fund your account to see the various ETF portfolios they'll build for you based off your risk-tolerance. Invest your idle money cheaply, instead of letting it lose purchasing power due to inflation.
About the Author: Sam began investing his own money ever since he opened an online brokerage account online in 1995. Sam loved investing so much that he decided to make a career out of investing by spending the next 13 years after college working at Goldman Sachs and Credit Suisse Group. During this time, Sam received his MBA from UC Berkeley with a focus on finance and real estate. He also became Series 7 and Series 63 registered. In 2012, Sam was able to retire at the age of 34 largely due to his investments that now generate roughly $215,000 a year in passive income. He spends time playing tennis, hanging out with family, consulting for leading fintech companies, and writing online to help others achieve financial freedom.
Updated for 2017 and beyond.