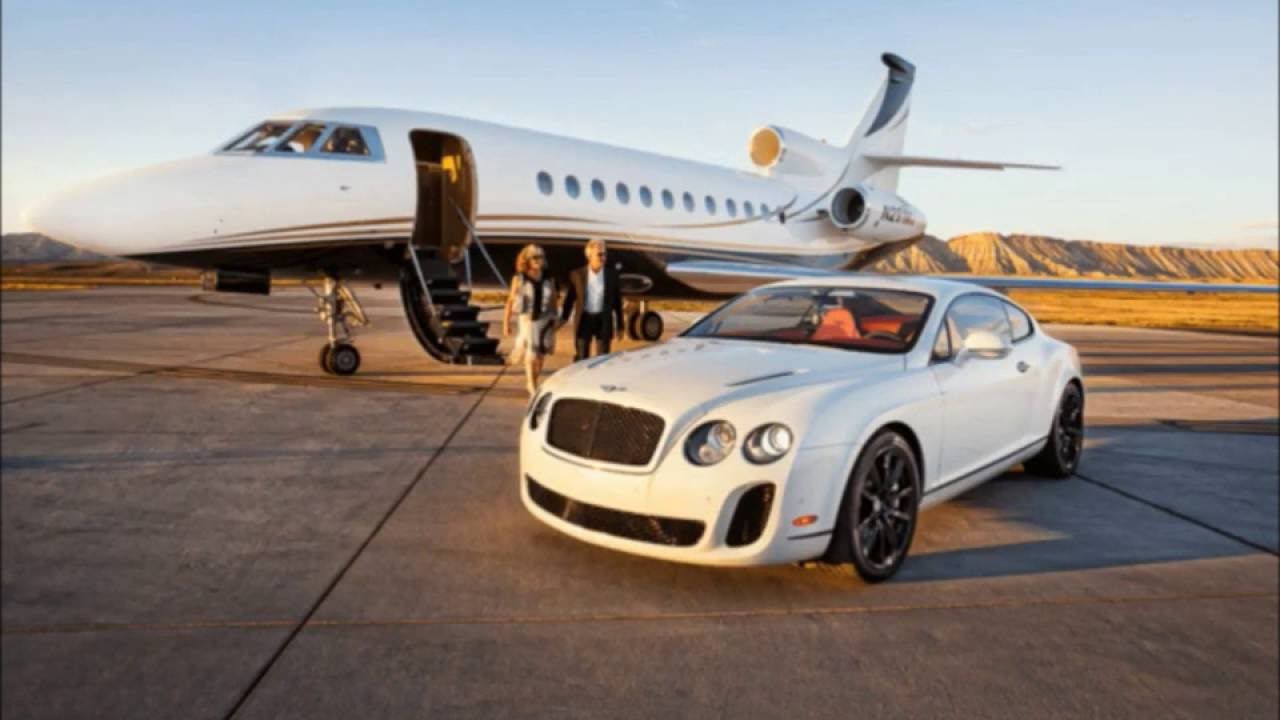 If you're rich and fabulous, you want only the best of the best things. You focus on quality over quantity. You also don't mind paying up for service because you appreciate the best experiences.
When it comes to spending, having an incredible credit card that provides you the best rewards points, the best buyer's protection, the most access to various travel clubs, and 24/7 concierge service in case of emergencies are must-haves.
When you've booked a wonderful first class flight to Paris with your significant other, the last thing you want to do is worry about getting stranded at the airport due to a flight delay or losing your Louis Vuitton luggage. With an exclusive credit card, all your pain points will be ameliorated.
The Best Credit Cards For Rich And Fabulous People
Although the below three credit cards are available to all who have good credit scores, they are the preferred credit cards of people with a net worth of at least $500,000.
To be really rich and fabulous in America, you need a net worth of roughly $3 million thanks to inflation. But once you get to this net worth level your main focus is about buying time and having incredible service.
If you plan to eventually get to millionaire status, these credit cards are also for you. I've spend dozens of hours looking through hundreds of credit card offerings. These are the best of the best, ranked by level of wealth.
Capital One Quicksilver (net worth $500,000+)
Chase Sapphire Preferred (net worth $1,000,000+)
American Express Platinum Card (net worth $3,000,000+)
Capital One Quicksilver Cash Rewards Credit Card
Capital One Quicksilver is my favorite cash back rewards credit card because it gives you some of the best rewards points and a great amount of protection when traveling internationally.
Capital One Quicksilver offers unlimited 1.5% cash back on every purchase. A 1.5% cash back percentage is 50% higher than the typical cash back credit card on the market today.
If you are a budget conscience rich person or are an aspiring rich person, the Capital One Quicksilver is a great choice because it has a $0 annual fee.
Here are the latest features of the Capital One Quicksilver offer.
Current Offer: 0% introductory APR for both purchases and balance transfers for the first 15 months from account opening
Welcome Bonus: $150 cash bonus after you spend $500 on purchases in the first 3 months.
Annual Fee: $0. A $0 annual fee is attractive for those of you who have net worths closer to $500,000 than $3,000,000.
Peace of Mind Features: Enjoy earning 1.5% unlimited cash back on every single qualifying purchase, with no expiration in sight. For example, if you spend $6,000 booking flights and hotels to Hawaii with your family, you get a nice $90 back that can be used for entertainment, food, or baying down your credit card bill.
For further info about the Capital One Quicksilver cash back credit card click here to learn more.
Chase Sapphire Preferred Card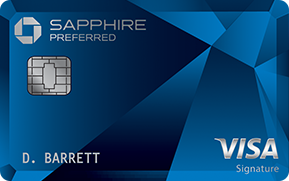 The Chase Sapphire Preferred Card is the ultimate card for domestic and international travelers who also love to eat out at the finest restaurants.
For example, every time I fly to New York City from San Francisco, I use my Chase Sapphire Preferred Card to earn 2X points. Then I love to take my wife to Les Grenouilles at 3 E 52nd St. to have the ultimate meal.
Dinner might cost $500, but I'll get double the rewards points using my Chase card. Les Grenouilles is the restaurant where I first took my wife on a date back in 1999.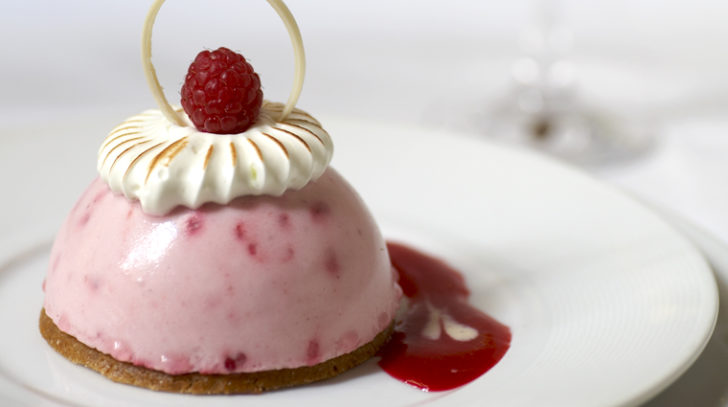 The Chase Sapphire Preferred Card is also great for international travel and fine dining. Given Chase is one of the largest international banks in the world, they partner with about a dozen international hotels and airlines, each with their own partnerships.
Chase Airline Travel Partners
Aer Lingus, AerClub
British Airways Executive Club
Emirates Skywards
Flying Blue AIR FRANCE KLM
Iberia Plus
JetBlue TrueBlue
Singapore Airlines KrisFlyer
Southwest Airlines Rapid Rewards
United MileagePlus
Virgin Atlantic Flying Club
Hotel Travel Partners
IHG Rewards Club
Marriott Bonvoy
World of Hyatt
Once you own a Chase Sapphire Preferred card, it's like being a VIP member at one of a dozen different international hotels and airlines, where you can also earn extra rewards points. Use these rewards points to upgrade your room, access executive lounges at the airport, and also upgrade your travel class as well. You'll also get much more friendly service from your service providers.
Here are the latest bonus features of the Chase Sapphire Preferred card.
Current Offer: Enjoy premium travel and dining rewards by earning double points when you eat out or make travel purchases.
Welcome Bonus: Get up to 60,000 bonus points – worth $750 in travel when redeemed through Chase – after spending $4,000 in your first 3 months.
Annual Fee: $95, a reasonable fee for all the rewards.
Travel Insurance: You'll be covered for up to $10,000 if your trip is canceled or interrupted because of sickness, severe weather, or other factors outside your control. Primary car insurance covers the cost of rental car damages and liability up to $75,000 in both the U.S. and abroad. The card will also cover any lost bags.
Click to learn more about the Chase Sapphire Preferred credit card.
The Platinum Card from American Express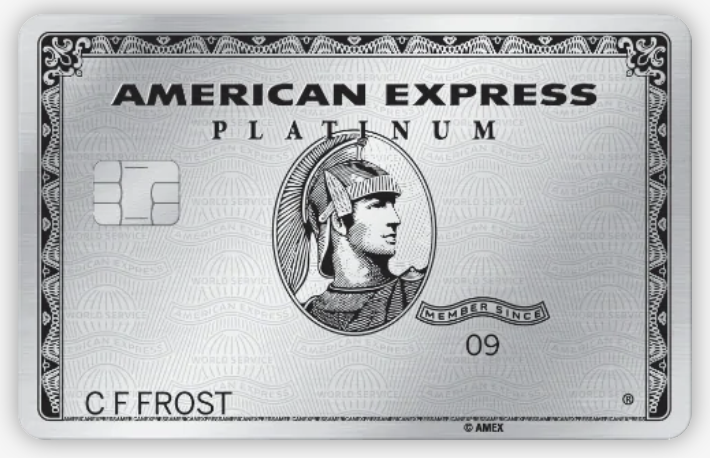 Finally, we've arrived at the ultimate credit card for the rich and fabulous: The Platinum Card from American Express. The Platinum Card is the best of the best as it should be given its $550 annual fee.
As a multi-millionaire, the $550 annual fee is a small price to pay based on all the card has to offer. According to my calculations, The Platinum Card provides at least $2,000 a year in annual rewards alone.
Whenever we travel abroad to amazing places like Santorini, Greece, we will use The Platinum Card to earn points and be our concierge on our international adventures.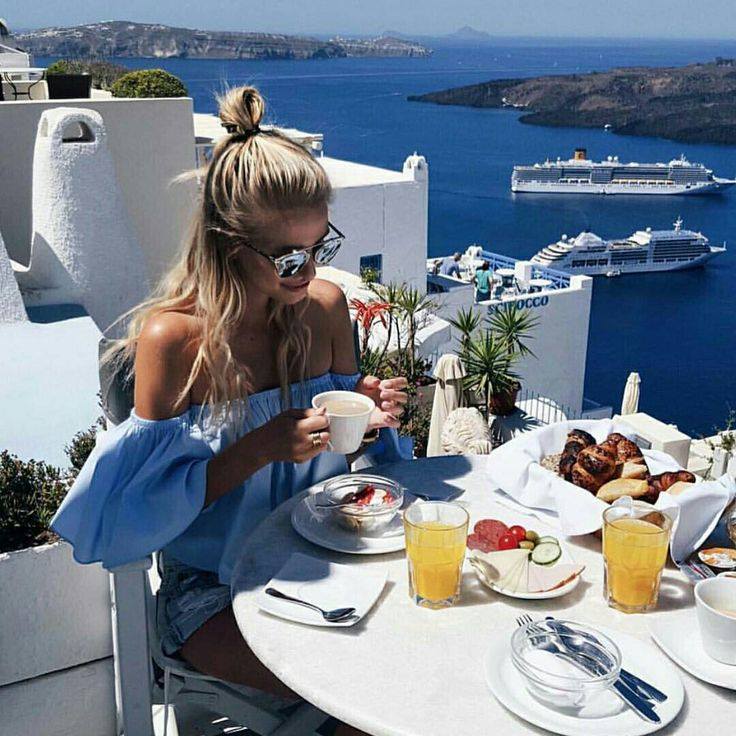 Let's highlight all the benefits below:
Lounge Access – ~$1,000 in value. You get access to eight different lounges, including the Centurion Lounge Network, Delta SkyClub, Escape Lounges, The International American Express Lounges, Lufthansa Lounges, Plaza Premium Lounges, and Priority Pass Select. The Centurion Lounge Network is one of the best. There's free food, free drinks and areas to work and shower.
Monthly Uber Credit – $200 value. These credits are dispersed at a rate of $15 per month, with a $35 credit issued in December. This is added directly to your Uber account in the form of Uber Cash when you link your Amex Platinum to your Uber account as a payment method. You can use your credits towards UberEats in addition to Uber rides.
Earn 5X points per dollar on airfare purchases. $200 value. If you purchase a $1,000 flight, you'll earn 5,000 points. That's massive compared to other cards that have at most 2X the points. Based on a Membership Rewards valuation of 2.2 cents per point, you'd earn $110 in points from that flight, for a total return of 11% back.
Marriott and Hilton Status – $200 value. You get Hilton Honors and Marriott Bonvoy Gold Elite status as a Platinum cardholder. The benefits include bonus points and room upgrades galore.
Rental Car Status – $100 value. Amex Platinum cardholders are entitled to rental car benefits with Avis, Hertz, and National. Avis and Hertz offer special perks and pricing, while National will give you full-blown status with your membership.
TSA PreCheck / Global Entry Reimbursement – $200 value. Amex Platinum comes with Global Entry or TSA PreCheck application fee reimbursements every 5 years. Simply charge your application fee to your Amex Platinum and it will be automatically reimbursed in the form of a statement credit to your account.
Welcome Bonus – $200 value. Be rewarded with up to 100,000 points if you spend $10,000 in your first 3 months of card ownership.
Extended Warranty – $100 value. All purchases you make with your Amex Platinum are eligible for an extended warranty from American Express. If the product you purchase has a standard warranty of 5 years or less, American Express will add a year of coverage on top of the standard warranty.
Return Protection – $100 value. All purchases made with your Amex Platinum are eligible for return within 90 days of purchase. If the store you make a purchase from won't accept your return, American Express will cover up to $300 per item for a total of $1,000 in reimbursements per calendar year.
Purchase Protection – $200 value. The Amex Platinum protects eligible purchases from theft and accidental damage for 90 days from your original purchase date. This covers up to $10,000 per incident and up to $50,000 per calendar year, so it's perfect for portable electronics, music equipment, and sporting goods.
Premium Roadside Assistance – $100 value. Whether you have a flat tire, are out of gas, or need to be towed to a service station, American Express will send someone that can help free of charge.
Car Rental Loss And Damage Insurance – $100 value. American Express provides secondary rental car insurance on all rentals charged to your Amex Platinum. Eligible rentals are covered for theft and damage up to $75,000 without increasing the cost of your car rental — just make sure to decline the damage waiver from the rental car company.
When you add up all these benefits, you get over $2,000 a month in benefits that more than covers the $550 annual fee.
If you are worth at least $1 million, enjoy traveling and eating out, and want to experience the best service, read more and learn how to apply to The Platinum Card from American Express.
Best Credit Cards For Rich People
You've worked hard and taken risks to become rich. As a result, you deserve to enjoy the finer things in life. One of these credit cards will help you spend with confidence and also protect you along during your world adventures.
It's nice knowing that as a cardholder, you've always got a team that has your back, wherever you go.
About the Author: Sam worked in investment banking for 13 years at GS and CS. He received his undergraduate degree in Economics from The College of William & Mary and got his MBA from UC Berkeley. In 2012, Sam was able to retire at the age of 34 largely due to his investments that now generate roughly $250,000 a year in passive income. He spends most of his time playing tennis, traveling the world, and taking care of his family. Financial Samurai was started in 2009 and is one of the most trusted personal finance sites on the web with over 1.5 million pageviews a month.
Disclosure: Financial Samurai has partnered with CardRatings for our coverage of credit card products. Financial Samurai and CardRatings may receive a commission from card issuers. Opinions, reviews, analyses & recommendations are the author's alone, and have not been reviewed, endorsed or approved by any of these entities.
Review Summary
Reviewed by
Review Date
Reviewed
The Best Credit Cards For Rich And Fabulous People
My Current Rating