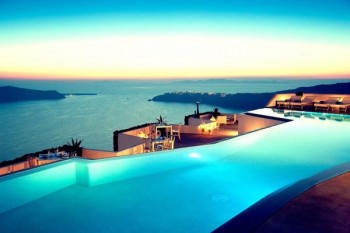 Three years ago, I was told by many bloggers, "You will never make money blogging. And if you do, $200/month will be your highest peak ever."
Three years ago, The Financial Blogger was averaging 500 visits per month and I was ecstatic when I made my first deal of $10 for a link.
Three years later, I now run three financial websites, bought two of them and flipped a blog within a year for over $15,000. Starting your own blog is a no brainer in the internet age. What used to cost thousands of dollars to start a site now costs as little as $12 a year for a domain name and $2.95/month with a Bluehost account.  There's no reason why everybody shouldn't start their own to at least own their brand online instead of letting Facebook, LinkedIn, and Twitter get rich off you.
When I asked Sam if I could write a guest post for Financial Samurai, he asked me to include more details on how I appraised blogs and how do I decide or not to send $10K over the wire (or more!) simply to buy a ".com".
Look at Blogs as a Real Estate Investing Opportunity
When I first started my blog, I went into a partnership with one of my friends (who is the co-founder of our company). He has been in the website industry since the 90s, well before the .com bubble. He told me to picture a rental property in order to understand how a website can generate income and how it should be valued. He actually wrote an interesting piece about the difference between real estate investing and website investing recently.
His main point is the following:
When you value a rental property, you will most likely pay between 10 to 15 times the yearly revenue. Therefore, if the property generates about $40,000 in rental income, you will pay between $400,000 to $600,000 to purchase it.
When you value a website, you will most likely pay 18 to 24 times the monthly income. Therefore, your investment return can easily reach 50% the very first year!
While both type of properties will generate monthly income, the first one will be paid back over 20 years (if not more) and the latter will have a payback period of just two years. So now that I have proven that there is a great investing opportunity, how do you value a website?
Valuing A Website
There are several metrics when we are about to purchase a website. So before we even start with the calculations, we are looking at minimum requirements. The site must be:
– At least 1 year old (in order to have valid traffic data and to have it recognized by Google).
– Minimum of 10,000 visits per month (it's easy to build a blog with 3,000 visits/month, since we are looking to save time, we need a good visitors base).
– Minimum of 50% of visits coming from search engines (we don't want to have boosted traffic from social media since those readers don't stay long on your site, don't click on ads, don't comment and don't register to any of your RSS feeds).
– Minimum of 300 RSS readers (just to make sure you have a community following you).
– Must not be a Page Rank 0. PR0 websites means that Google doesn't like them. While I don't give very much weight to PR, I just want to make sure it's not 0 because I don't want my blogs to be penalized by the search engine.
– Must be under monetized. While I am not the biggest pro in monetization, I like to find blogs that are under monetized according to my knowledge. It gives me confidence that I will be able to get my investment returns faster than 24 months.
We looked at a site called Green Panda Treehouse that met all those pre-requisites. Therefore, we went ahead and did some calculations. Since the site was big (around 10,000 visit/month) but not huge (over 35,000 visits per month), we were able to apply the 18 to 24 months of income rule. For bigger websites, you certainly have to add a premium for the brand, size of community and future income potential.
How Do You Assess Income?
Before putting a number on a website, I like to look in-depth at the different sources of income. I don't like blogs that are dependent on just one source of income (commonly Adsense or Text links). This makes the business risk greater than well diversified income sources. The best source of income is now affiliate income because they blend naturally with your content and should be a great fit as well.
Here are some of the main income sources for blogs:
– Adsense
– Text Link
– Banners
– Affiliates
– Products (ebooks, services, paid newletters, etc.).
The more diversified the sources of income, the more I will be willing to give 24 to 36 months of income (since you can really consider it as a business and not a small sideline).
You can have additional weight if you have been monetizing your blog for several months. If you can show an uptrend for more than 6 months, you can definitely talk about potential future growth.
Learn how to start a blog with Sam's step-by-step tutorial if interested.
Other particulars
There are a few particulars to look at before buying a website. This is more looking towards what you are looking for and what you want to buy as a blog. You can look at the following points before you start shopping:
Niche Content
Do you want to talk about personal finance in general or a specific aspect such as frugality or investments? Obviously, an investment blog will be worth a lot more because advertisers will pay more to show investing products versus coupons.
Popular Blog Posts
I've seen some blogs getting 30 to 40% of their traffic from only 2 or 3 articles. You want to make sure that you have several popular articles in Google so you can count on a steady traffic base. If most of your pages viewed depend on 1 or 2 keywords, chances are that most of your income depends on the very same words. Therefore, it adds to the risk.
Blog Restrictions
Some blogs are very personal and related to its author. While this can be the purpose of a blog, there are some blogs where readers are less attached to its author than others. While you want to have a strong community, you don't want it to be too strong either. A lot of readers may leave if you don't have the same writing style or train of thought of the previous owner.
Some also consider offering a writer's position to the previous owner to make sure they keep their readership. It's not a bad idea at first since it gives you the time to "break-in" your new readers.
Does buying/selling blogs constitute a good business model?
I personally believe that there is a huge investment opportunity in the blog management business since we are currently in a very inefficient market. Blogs are undervalued! Since there are not a lot of buyers and that blog valuation is still complex and a standard method has not yet been determined, there are several gems available for a very small price.
Starting A Website That Makes Money
It's been over seven years since I started Financial Samurai and I'm actually earning more now than I did when I was an Executive Director at a major Wall Street firm. The income is recurring, semi-passive, and extremely rewarding since I really enjoy connecting with other people and helping them with their financial problems. There is no sell, as people come to Financial Samurai on their own.
I never thought I'd be able to quit my job in 2012 just three years after starting Financial Samurai. I highly recommend EVERYBODY start their own blog to own their own brand online, find new job and consulting opportunities, express your creativity, and potentially make a lot of money in the process. See how you can set up a WordPress blog in under 30 minutes with Bluehost. It's cheap and easy to start. The things we do today set ourselves up for a better tomorrow.
Here's my step-by-step tutorial guide on how to start your own site like mine in 30 minutes.
Updated for 2018 and beyond. Think bigger. The best time to get started blogging or building an online business was yesterday!