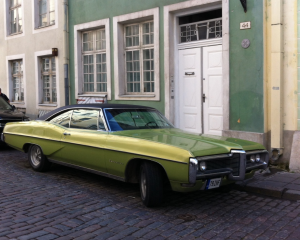 In 2009, I watched in horror as a total of 690,000 new vehicles averaging $24,000 each were sold under the Cash For Clunkers program in 2009.
The government's $4,000 rebate for trading in your car ended up hurting hundred of thousands of people's finances instead.
Your $20,000 invested in 2009 in the S&P 500 index would now be worth over $50,000 today given the stock markets are now at record highs.
Buying too much car is one of the easiest and biggest financial mistakes someone can make. Besides the purchase price of a car, you've got to also pay car insurance, maintenance, parking tickets, and traffic tickets.
When you add everything up, I'm pretty sure you'll be shocked at how much it really costs to own a car and hurl.