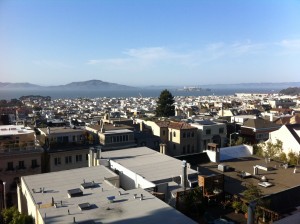 When I hosted my open house for one of my rentals last fall the demand was overwhelming. Over 50 parties showed up and by the end of the day I had 20 applications on my dining table. Each application contained at least one bank statement, an earnings statement, a letter of reference, sometimes a resume, and of course their latest credit score.
My asking price was $3,300, which in retrospect was probably $200 a month too low given the amount of demand I received. I felt too guilty raising the price after the advertisement, so I let it be, hoping someone would offer more instead. I was offered free meals and back massages instead curiously enough.
The good thing about so much demand is that I got to be more picky because nothing is worse than having a problem tenant who always complains, makes a lot of noise, and is always late on rent. Thank goodness I haven't had one of these type of problem tenants yet, and I don't ever plan to have one if I maintain a disciplined approach to screening.
With so many applications on the very first day, guess which document I looked at first to screen? The credit score report of course!
YOU NEED AN ACTUAL CREDIT SCORE TO BE CONSIDERED