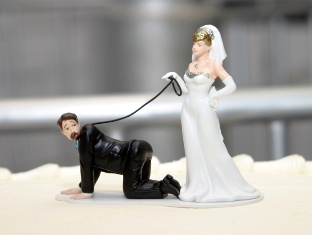 In the past, I used to wonder why two individuals with high incomes or two individuals with a large income differences would ever want to get married. Paying thousands of dollars in marriage penalty taxes didn't make sense. It seemed obvious that the government wanted one spouse to give up his or her career to stay at home, even if there were no children to raise.
Otherwise, why would the top tax rate of 39.6% for a married couple not kick in starting at a combined income of $836,802+?  For 2017, married folks begin paying at the 39.6% tax rate once their combined income surpasses only $470,701.
In the eyes of the government, 1 + 1 literally only equaled 1.12. This is blatant anti-marriage discrimination. Discrimination is not OK even if you aren't being discriminated against. Below are examples that demonstrate the marriage penalty tax that used to occur under the old tax structure. I used the Tax Policy Center Calculator.