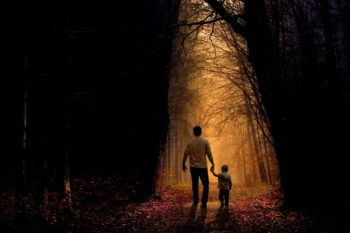 Every other weekday, I walk by my 27-year-old neighbor playing catch in the middle of the street with his 20-something-year-old friend. He's a nice guy with an intricate tattoo of a dragon on his right throwing arm. I saved his beat up Subaru Outback from getting a $120 street cleaning ticket one day, so he's always super friendly.
Although Jake is a nice guy, it doesn't seem like he has a job or any ambition beyond just having fun. When he's not playing catch in the middle of the day, he's off to Tahoe with his buddies for a week at a time. When he's not snowboarding, he's traveling for a softball match. It's a great life. I just wonder whether his parents deprived him of his potential because he's still living with them.
The truth is, I'm afraid my son will turn out to be like Jake or my other 26-yo neighbor who lives at home with his parents and wakes up the street every morning with the gurgle of his new motorbike. When I asked his mom what he's doing now that he's graduated from college, she shrugged and told me, "he's still trying to find himself." Fair enough. At least he's got a sweet sports car and motorbike to take him wherever he wants to go.