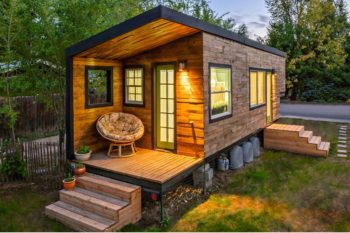 With tens of millions of Americans sheltering in place, the value of a house is going up! Larger houses with views, yards, hot tubs, and pools are in demand. This post will look at the ideal house size and layout to raise a family and live your best life.
The only time I want a mega mansion is when my in-laws or parents come to visit. I fantasize how it'd be nice to put my guests in a separate wing with their own kitchen, bathroom, and living area. This way, we can all keep our independence while also sharing family time every day.
Alas, my family only lives in a 1,920 square foot, three bedroom, two bathroom house. We downsized from a 2,300 square foot, four bedroom, three and a half bathroom house in 2014 because it was simply too much space.
We also wanted to generate more passive income to avoid having to go back to work. There was no way we would be willing to rent our own house at the then $8,800 market rate.
We enjoy living in our current house. Every single room is fully utilized now that we have a little one. There's a nice view of the ocean and enough space for a hot tub and kids to run around outside.
The neighborhood is also extremely quiet, which is a big change from our previous residence that recurrently experienced drunken frat bros screaming nonsense at 2am when walking by.
During the gut remodel of our fixer, we thought of everything we could to make our current residence the perfect house for the next 5-10 years. But after having our baby, I began missing our old house a little bit because a baby will shrink your house by ~30%!