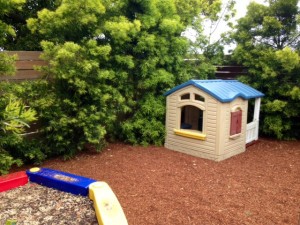 Many major real estate markets like San Francisco, NYC, London, and Paris are difficult for buyers. I found a new property with panoramic ocean views all the way out in the Central Sunset/Parkside district of San Francisco. It has four bedrooms, four bathrooms, was renovated in 2006, and is roughly 2,200 square feet. The Central Sunset/Parkside district is a middle class neighborhood roughly 25-30 minutes away from downtown San Francisco by car (45 minutes by express bus). It's often cold and foggy out there, but the views, oh my, the views are amazing if you can find a home on a hill.
I decided to bid 27% above asking "all cash" for the property. My bid would be a record in that area for this size home, which wasn't something I was feeling too good about. But instead of winning, I got blown out of the water! The winning bidders were a retired couple who offered 50% above asking and a 10 day close. My heart was gutted as this was going to be my "forever home" with ocean views. But at 50% over asking, their price is absolutely ridiculous and I don't have that kind of money laying around. Note to self: must work harder.
I'm not sure if I should share my four strategies for how to increase your chances of winning a property bidding war since I'm in the middle of my own property hunt. But I'll tell them to you anyway given I always want to share lessons I've learned in difficult situations. I'm sure there are people in Southern California, New York City, Las Vegas, and Miami right now who are frustrated beyond belief with the amount of overbidding going on out there. I feel your pain, and I'm here to help.
FOUR PROPERTY BUYING STRATEGIES FOR THE WIN
1) Don't use an agent. What do you mean, don't use an agent? What I mean is don't use a buying agent given you can drive yourself around town and search for properties on the internet. Let's say the typical real estate agent selling commission is 5%. The selling agent must give 2.5% to the buying agent for bringing them the buyer. On a $1 million property, that's $25,000.
Instead of using a real estate agent to buy a property, simply ask the selling agent to represent you the buyer as well as the seller. Of course, having him/her act as a dual agent may create immediate conflicts of interest, but if the agent is a veteran and reputable, I don't see the harm. As a buyer, you immediately have at least an imbedded 2.5% price advantage over all your competition. Furthermore, the dual agent should do their fiduciary duty and tell you everything that's going on directly, not from hearsay.
If there is more conflict of interest, it could be at the seller's expense since a dual agent could "hide" another buyer's better offer from the seller because he/she might make more commission representing you. Typically in this situation, the dual agent's manager will preside over the negotiation talks to make sure everything is properly executed. But again, who is really watching the manager?
For first time homebuyers, not using an agent to buy a property seems a little daunting. But like doing your own taxes, or figuring out how to buy your first plane ticket and travel alone across the country, you'll figure it out if you try. Spend time reading all the disclosure documents. Go on Zillow to figure out the property taxes, the estimated value of the home, and when the property last sold. Get your own inspector to the property to see if there are any problems that need addressing. Review the title report and call the title company to make sure the owners do indeed own the property. At the end of the day, everything is a leap of faith.
Related: My Real Estate Agent Sucks
2) Dangle the carrot. There's nothing that gets a real estate agent more excited than receiving an exclusive listing, especially in a hot market. Receiving a listing to sell a property not only guarantees them a 2.5% commission, but it also builds their selling resume, which is extremely important in getting more listings.
If you do have another piece of property, then I would highlight the property to the selling agent as something you are thinking of offloading IF there is a successful transaction between you and the property he/she is currently selling. Quid pro quo monsieur. This is clearly unfair to those who are trying to buy, but don't have a carrot to dangle. But guess what? Life is unfair. There are 23 year old recent college graduates who are moving into million dollar condos because their parents are making the downpayment.
Like any wise business person, a real estate agent should estimate a customer's lifetime value. The most successful agents buy and sell homes for the same individuals multiple times throughout their lives, and continue to buy and sell homes for their children as well. If you can present to the agent that you could be a fabulous long-term client, then you will have a huge advantage in winning their listing, especially if one of your properties is worth even more.
You should only promise giving them a listing if you really mean it. But there's no harm in telling them you will strongly consider giving them one of your properties to sell if there's a successful transaction.
Related: How Much Does It Cost To Buy Your Kid's Way Into The Best Private Universities?
3) Go with a no financing contingency offer. As I've written in a previous post, no-contingency financing is a way to make yourself look as good as an all-cash offer. Your bank has already approved financing for the home when submitting an offer because they know you're a good customer.
The number one concern a seller and selling agent has is a financing contingency. Having a 14-day financing contingency means that the buyer can walk away with his/her 3% earnest money deposit, and the entire deal for whatever reason they choose. If this happens, the home gets at least a temporary blemish as other buyers wonder why the winning bidder dropped out and also start to question what's wrong with the property and the pricing.
Only go with no-contingency financing if you are absolutely certain you can afford the property and truly want to buy the property. Otherwise, it's always good to have an out just in case anything happens e.g. lose your job, get cold feet, medical emergency, etc.
See: The No Financing Contingency All Cash Offer
4) Look for listings by out of town agents. Out of town agents are the odd-balls in the family. They don't know anybody and everybody looks at them cock-eyed. There's actually a lot of chitter-chatter that goes on behind the scenes in the real estate world. It's one big clique. You are either in with the producers, or you're out. If you are an out of town agent, you are really out and other agents tend to not give you a chance unless you some how have an amazing listing.
As a buyer, you don't really care about real estate agent politics. What you care about is getting the best deal possible. This is where you dial up your efforts to look at all the online listings, go to all the Sunday and Tuesday open houses, and search specifically for listings with no pictures and firms that aren't local.
ALWAYS STAY DISCIPLINED
Property makes people go crazy for some reason. Some of these bidding wars are absurd because there is such a huge spread between the winning bid and the second place bid. He or she who cares least, usually wins the most in any negotiation. Know your absolute bottom line number, and don't cross it. If you end up losing a property in a bidding war, try not to worry too much because there is always something else that comes along.
It can be quite emotional when you are competing against multiple well-qualified buyers. And it can also get frustrating and draining losing out on property after property, especially the ones that meet everything on your wish list. Be careful not to let your emotions cloud your judgement.
Finding a property in a hot market is a numbers game. Get rejected enough, and you'll eventually find something.