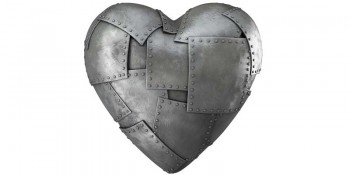 Everyday, we are inundated with e-mails. I personally get over 300 a day, and other colleagues I've heard get 500.  Despite many of the e-mails being largely irrelevant, or impersonal given the blast distribution trend, it's worth responding every once in a while with a "Thank You" and a recognition of what they've sent.
Most of the time all the emailer wants is for someone to respond and recognize their work.  How many times have you proceeded to review your e-mail AFTER you sent it, just so you can relish in what you've said?  Yesterday, I spent about 30 minutes consciously responding to about 12 e-mails which I normally wouldn't have responded to, and it felt good.  Furthermore, I sent out another quick 22 e-mails of congratulation for those who got promoted to celebrate their success.  All replied, and were extremely appreciative.
50% of your work success is selling yourself internally, and the other 50% is selling yourself to your clients, if you have any.  If you aren't client facing, then clearly your internal selling percentage goes up.  The whole idea of responding to many of your internal e-mails is to make the other end feel recognized.  A lot of times colleagues will send out blast e-mails touting their own success.  Instead of up-heaving in disgust, shoot a quick "Congrats and good work!" response to make them feel special.  After all, those who toot their own horn in this manner are generally insecure.
Reputations spread fast in any organization.  You want to build a big enough positive network over the course of your career.  With your big contingent of positive backers, promotions and raises come easier.  Organizations thrive on consensus building, and you must constantly build your personal brand.
Have you ever wondered what's the matter with the job hopper who's had 5 different jobs in 7 years in the same industry?  It's because he's good at selling himself at the gates (interview), but he's unable to develop the support network necessary to keep him stably employed and rising within the organization.  He may say he's jumping for opportunities, but we know better after the third job hop, he's the problem and not the employer.  I'm always wary of someone who doesn't commit at least 2 years at one organization, and so should you.
If you spend just 30 minutes of conscious effort every week reaching out to internal colleagues, you'll have spent 26 hours of painless time over the year developing relationships.  Responding to e-mails is the easiest way to go, but if you can go one step further and give that acquaintance a ring, that works even better.
Goodwill adds up, and pretty soon, you'll have reached out to everybody, and everybody will be saying nice and thoughtful things about you.  So before you mass deleted your e-mails again, pick 5-10 you've never responded to before and thank them for their information!
Related: Why Tough Love Is Necessary In Personal Finance
RECOMMENDATION
Start your own business: If you feel you're not getting paid what you're worth and want to boost your income, start your own business online on the side! It used to cost a fortune and a lot of employees to start your business. Now you can start it for next to nothing with a hosting company like Bluehost for under $4/month and they'll give you a free domain for a year to boot.
Brand yourself online, connect with like-minded people, find new consulting gigs, and potentially make a good amount of income online one day by selling your product or recommending other great products. Not a day goes by where I'm not thankful for starting Financial Samurai in 2009.
Updated for 2017 and beyond.