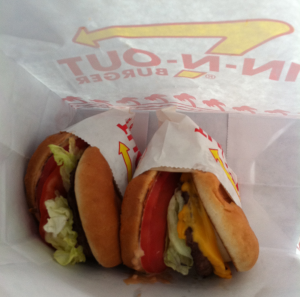 My biggest weakness is the lack of more patience. I wish I was a Zen Monk, unflappable in every way. Sadly, I get annoyed when people are more than 15 minutes late without giving a heads up or don't read directions and start asking questions.
One of the best things about being retired is having more time. As a result, I've developed more patience because I no longer have a jam packed schedule. Furthermore, having a smartphone is one of the best time wasters or productivity enhancers around. Waiting in line for an hour has never been so easy with a fully charged device.
I try and contain my frustrations internally, but sometimes they still manifest themselves in facial contortions, curt speech, or jagged emails. The worst is when I let my annoyance fester over to loved ones. I plan to work on some deep breathing exercises to help calm the mind.
ANSWERING THE DREADED INTERVIEW QUESTION
The beginning of this post is an example of how I would answer the "biggest weakness" question today. There are three main strategies to approach the question and pass with flying colors. Answering this question correctly can either synch the interview or blow yourself up.
1) Share something most people have weaknesses for that is unrelated to work. For example, a lot of people love chocolate. You can say your biggest weakness is chocolate velvet cupcakes and smile! It's the truth, and something you can use to make light of a more serious situation.It shows you are genuine and have a personality. Or, you can say you need to work on your zen when people eat with their mouths open and make lots of noise. Who doesn't find such eaters annoying? You can make an immediate bond by highlighting a common annoyance.
2) Be honest about a work related weakness that you are gradually overcoming. This one is trickier since you want to put yourself in the best light possible. However, if you are asked the weakness question and find that your first answer doesn't fly, then you've got to get a little serious. Good answers are knowledge deficiency based because they can be overcome through practice and studying. For example, you can say your biggest weakness is shooting free throws if you are a professional basketball player. You can then mention how your free throw percentage has improved by 10% over the years.
3) Highlight a real example where you failed due to your weakness and explain what you learned from the experience and how you improved. It's important not to highlight a fake weakness.  Examples such as, "I work too hard and need to have more balance," "I'm too meticulous," and other annoying answers will instantly sink your ship. Instead, talk about a real failure, and show humility i.e. "I lost the client because I was too intimidated to ask him for the contract. I've learned to be more assertive in the future."
HONESTY AND HUMILITY 
The goal of the "What is your biggest weakness?" question is to 1) Find out what really is your biggest weakness, 2) See how honest you are, 3) Observe how you plan to neutralize your weakness and turn it into a strength. It's important you let down your guard a little to show your interviewer that you are not perfect. No employer expects you to be perfect, but all employers expect you to be honest.
A List Of Good Answers
* More patience
* Spreading yourself too thin / trying to take on too much
* Not focusing as much as you'd like
* Any food weakness e.g. pizza, donuts, lemon meringue pie, cupcakes, rib-eye
* Sports fanatic e.g. you are a diehard X fan (hopefully the same as your employer)
Photo: A big weakness for only $2.99 each!  SD