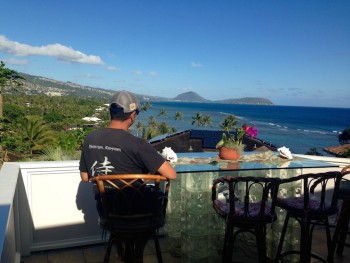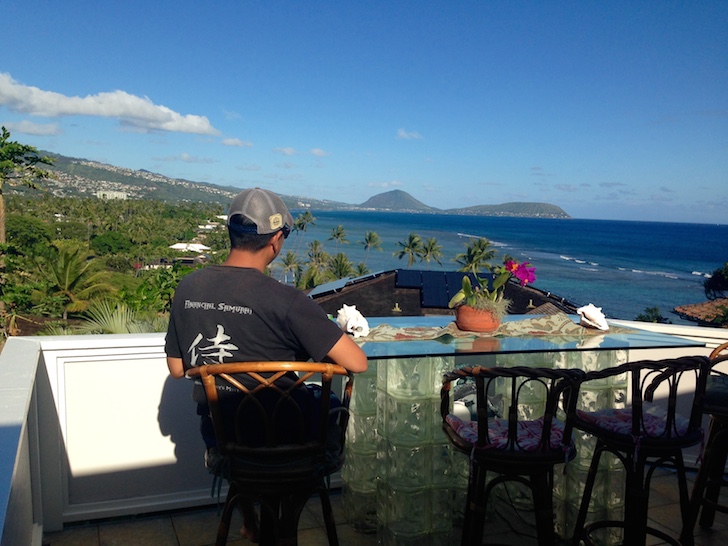 A financial adviser by the name of Carl Richards wrote a perplexing post called, "How A Financial Pro Lost His House." To summarize, Carl bought more house than he could afford and decided to strategically stop making his mortgage payments and turn the keys over to the bank when the house lost value.  Gee, how unoriginal.
What is original is that Carl proceeded to write a book entitled "The Behavior Gap: Simple Ways to Stop Doing Dumb Things With Money" coming out in January, 2012.  Hot dog!  He's planning on making even more money off the rest of us who already bailed him out.  At least he shouldn't call himself a "financial pro".  Maybe he can do the right thing and donate his book's proceeds to charity, or pay back the debt he ran away from!  Nahh.
In the securities industry, if you cheat your clients and do the unethical thing, you lose your license.  In the financial advisory industry, if you do the same, I guess you get to write for the NY Times, get a book contract, and make more money!
CRY FOR ME READERS AND GIVE ME ALL YOUR MONEY
What makes Carl's article so polarizing is that he tells us his story is unique, and tries to garner sympathy from readers for having to move back to Utah from Las Vegas.  Thousands of people have lost their homes Carl.  You are only unique because you think you're a financial pro and actually make money off of people for financial advice.  He writes, "We love where we live now. Still, there are consequences. We lost our home. It's not clear when we'll be in a position to become homeowners again."  You better not dare get a home loan again after making the bank, and ultimately taxpayers foot your bill!
Carl took out a 100% loan, and then took out a home equity line of credit to live an even more extravagant lifestyle.  So when he talks about "losing his home", it's a farce because it was never his to begin with.  Now do you understand what happens when you have no skin in the game and pay no federal taxes?  Essentially, Carl lived in a 3,800 square foot McMansion for years for FREE.  It would be one thing if he put down 20-30%, and then lost his home.  It would be another thing if he put 20% down, lost his home, and kept mum about it.  But to put 0% down and lose his home is not losing his home!
Even more perplexing is that he writes how good he's doing now.  "As for Cori and me, things are much better now. Moving back to Utah clearly was the right choice. The business is doing well, and we've managed to pay down most of our debt. It would be easy to say that we've learned our lesson, that we'll never screw up again."
In other words, he's back to making more money off people who listen to him for financial advice, even though he was highly irresponsible with his money.  Nowhere in the article does he write how he's looking to pay his bank back for welching on his loan or doing anything to give back to the community.  If the Carls of the world did not exist, the financial collapse and the loss of billions in retirement assets might have been prevented.  Thanks buddy!
WHY GETTING AHEAD IS SO EASY TODAY
If you are a financial adviser who decides to take out a 100% loan and screw the bank and the taxpaying public, you do not deserve to be a financial adviser anymore.  Your credentials should be stripped from you, just like how a convicted insider trader should be forever banned from working in the financial services industry.
After reading this article, why on earth would you ever rent?  I sure as hell will never rent again.  You can still borrow a ton of money from banks, live it up for years, and if you find yourself not wanting to pay, all you have to do is not pay, especially if you live in a non-recourse state!
The only consequence is a temporary hit to your credit score.  But who cares?  It comes back in several years.  It's not like you're getting thrown in jail or jabbed in the eyes with 10-inch long needles.  In fact, the government wants to help you out as much as possible.  You can even make $50,000 a year for free from the government if you buy a home and can't afford it!
Carl gets to write for the NY Times, promote his book, and earn money from dishing out money advice again. Isn't America great?
In all seriousness, real estate is one of the best ways to build wealth over the long term. Real estate makes up about 40% of my net worth as I own three properties in San Francisco, one in Lake Tahoe, and another in Honolulu. With over $150,000 in gross rents coming in, real estate gives me the freedom to never work again.
Wealth Building Recommendations
Invest in real estate more surgically: If you don't want to constantly pay massive property taxes, don't have the downpayment to buy property, or don't want to tie up your liquidity in physical real estate, take a look at RealtyShares, one of the largest real estate crowdsourcing companies today. You can invest in higher returning deals around the country for as little as $5,000. Historical returns have ranged between 9% – 15%, much higher than the average stock market return. It's free to explore and they've got the best platform around.
Shop around for a mortgage: Check the latest mortgage rates online through LendingTree. They've got one of the largest networks of lenders that compete for your business. Your goal should be to get as many written offers as possible and then use the offers as leverage to get the lowest interest rate possible from them or your existing bank. When banks compete, you win.
Updated for 2017 and beyond.