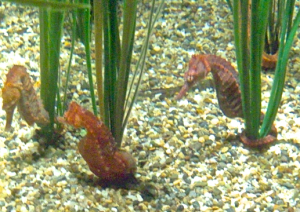 Dear FS Community,
For those who subscribe to Financial Samurai via Google Reader RSS please sign up for a new RSS service such as Feedly which should automatically import your existing RSS subscriptions. Google Readers is about to go kaput on July 1, 2013. Another popular RSS service is Bloglovin.
For those who receive Financial Samurai content via e-mail, later today I will be transporting the existing e-mail subscriber base from Feedburner's email service to Aweber, another e-mail subscription service, which will perform the exact same function. Existing e-mail subscribers: you will get an email alerting you to reconfirm your subscription the Financial Samurai RSS email list, please click on the link in that message to continue receiving RSS over email. During the transition you may receive one duplicate notification. New readers can simply click here to start subscribing over e-mail.
Finally, I'm starting a private newsletter that will go out once a quarter with some special insights into online entrepreneurship, passive income generation, career hacks, special offers and prizes. This exclusive content will only be published in these newsletters and not on the site. For those who would like an even more intimate look behind the scenes please click here to subscribe to my private newsletter or use the form to the right.
HELP ME HELP YOU
Financial Samurai started four years ago in the middle of the financial meltdown to help myself and others get their heads around all the destruction. I'd love to hear some feedback from all of you on how to make the site better. There will always be a conversational tone to my writing that will be filled with opinions. After all, what is the difference between a blog and a newspaper without opinion? My foray into understanding journalism through a fellowship has led me to conclude that no opinions are provided because journalists often don't have the expertise in the topics they are reporting on. Their expertise is in reporting the news.
My goal is to help slice through money's mysteries by making finances readily understandable and less daunting for everyone. I don't want a situation where the blind is leading the blind, therefore, I will continue to do my best to write helpful content based on my experience on Wall St., as a rental property owner, an early retiree, and a multi-strategy investor. It'll also be good to discuss business school topics every so often to keep knowledge fresh.
If I can ask you to spend three minutes providing feedback in this questionnaire I'd appreciate it. I'll report back the feedback to all of you after my summer vacation and work on improving the content further. Here's your chance as I might not do another survey for another four years! Don't forget to scroll down and click *SUBMIT* when done.
Thanks everyone!
Regards,
Sam
PS: FS Forum is growing slowly but surely. "The Future Of Interest Rates" discussion has been particularly useful because the bond market's recently collapse is unprecedented in such a short period of time. By being mindful of interest rates, I have saved myself a lot of money by not buying equities too soon in this pull back. In order to be approved for Forum Membership, it's important to introduce yourself and write a little bit about what you hope to contribute to the forum because I'm getting dozens of spam applications a day.