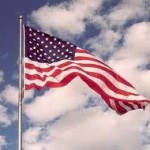 Recently, I've been on a mission to tell anybody who will listen to refinance their mortgage.  I get nothing in return, just the satisfaction of knowing that someone who isn't a rate hawk like me can get a nice kick in the pants to save some money every month for the next 5-to-30 years of their lives.  Nobody gave me a kick in the pants when I locked in my refi, which is why I had to pay 0.125% higher than I should have because I was unsure and waited a little too long.
Banks have promotions all the time, and your duty as a borrower and saver is to identify which banks are offering the most attractive terms at any given moment.  That bank is Citibank, with mortgage rates often 50 basis points (0.5%) cheaper than any competitor out there for 5/1 and 30-year mortgage products.  Citibank is on a rampage to build up their loan book again.  As patriots, it's our duty to spread the word and make sure we don't fall off a cliff again!
THE BIGGEST HURDLE IN REFINANCE LAND
I've spoken to several people who are having a difficult time refinancing simple due to the loan-to-value ratio of their house.  For those who don't know, banks generally now have a maximum LTV of 80%.  In other words, if you have a house worth $1 million dollars, you can not borrow more than $800,000 ($800,000 / $1,000,000 = 80%).  A LTV of greater than 80% is viewed as too risky in this more conservative day and age.  Banks may still lend you money, but at a much higher rate than you may like.
In many areas of America, although housing has shown over 13 consecutive months of year over year increases,  values are easily 10-20% lower than the peak.  In the example above, your loan to value percent rises to 100% if your house value falls 20%, given your mortgage of $800,000 equals the value of your house.  In this scenario, what are you going to do to take advantage of these blockbuster low interest rates?
If you love your home, and plan on staying in it for a long time you may simply want to pay down your mortgage to make your LTV 80% or lower again. Here's a great example I modified from a WSJ article highlighting the trend of putting more cash in your home:
Value of Home: $910,000 from $1,100,000 just a couple years ago.
Current loan balance: $809,000 (on a 30-year fixed mortgage at 6%)
Loan-to-value = $809,000 / $910,000 = 89% = too high!
Current monthly payment: $6,398
Cash paid at closing to retire current loan: $80,000
New loan terms: $729,000, 15-year fixed mortgage at 4.375%
New loan-to-value = $729,000 / $910,000 = 80% = compliant!
New monthly payment: $5,530
Monthly payment savings: $868 per month ($6,398 – $5,530)
Return on the $80,000 investment: $868 / $80,000 = 10.4% return annually for five years.*
*Includes both the principal paid down on the new, shorter-term loan and the monthly savings in loan payments.
I don't know about you, but I would throw ALL my money at an investment that guarantees me 10.4% annually a year. 10% is what Bernie Madoff promised, and he built a $50 billion empire!  Hence, the key variable is whether you want to stay in your house for 10+ more years and whether you have the cash on hand ready to pay down your mortgage and refinance.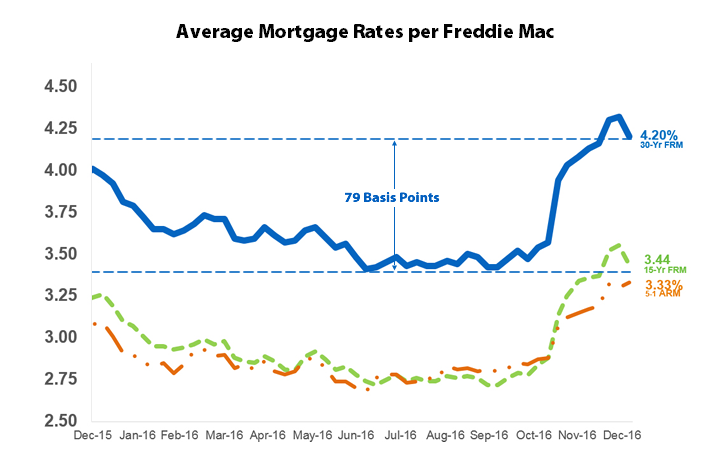 CONCLUSION
The fact that more people are injecting more cash into their homes tells me that people have become conservative with their finances, and are looking for as close to sure things as possible.  If you are tying up tens of thousands or more dollars in an illiquid asset, you're also showing that you are more confident about your financial future.
It's unfortunate that not everybody who owns a home can take advantage of current low rates without having to inject more cash.  But, if you are adamant on taking advantage of the current low rate environment, and plan to stay in your house indefinitely, then it behooves you to pay down that mortgage and increase your disposable income.  Your budget will thank you in the long run, and America will thank you further!
Note: Hopefully many are able to take advantage of these rates because you've followed the 30/30/3 rule of home buying.  With a 20% buffer, and an extra 10% in cash savings, you should be alright.  The 10-yr treasury yield is now at 2.37% as of June 2015!
Wealth Building Recommendations
Invest in real estate more surgically: If you don't want to constantly pay massive property taxes, don't have the downpayment to buy property, or don't want to tie up your liquidity in physical real estate, take a look at RealtyShares, one of the largest real estate crowdsourcing companies today. You can invest in higher returning deals around the country for as little as $5,000. Historical returns have ranged between 9% – 15%, much higher than the average stock market return. It's free to explore and they've got the best platform around.
Shop around for a mortgage: Check the latest mortgage rates online through LendingTree. They've got one of the largest networks of lenders that compete for your business. Your goal should be to get as many written offers as possible and then use the offers as leverage to get the lowest interest rate possible from them or your existing bank. When banks compete, you win.
Updated for 2017 and beyond.