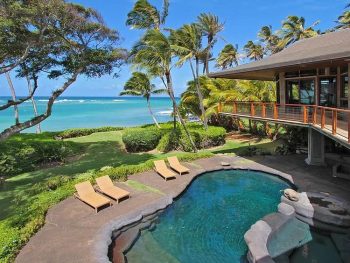 Real estate is one of the best asset classes to build long term wealth. As an owner of five properties (3 in SF, 1 in Lake Tahoe, 1 in Honolulu), I've seen my net worth soar over the past 15 years as my principal values and rents have increased far beyond inflation. Real estate alone accounts for roughly $200,000 in gross passive income a year.
I came close to buying my 6th property, but instead of taking down a Hawaiian dream home for my parents, I've decided to invest more surgically through RealtyShares, the leading real estate crowdsourcing platform in America.
Here are three reasons why I didn't want to own more physical property, and would rather own a piece of real estate through crowdfunding:
1) Property taxes. I'm already paying over $50,000 a year in property taxes. If I buy another property that costs let's say $3M, I'll have to pay another ~$35,000 in taxes a year. That's just way too much.
2) Dealing with bad tenants. If I were to buy this Hawaiian home, one of the plans was to rent out my parent's old house for ~$40,000 – $50,000 a year after they moved. Tenants can be great, or they can be a real PITA. The older you get, the less you want to deal with tenants.
3) Too much financial risk. To add millions of dollars in illiquid real estate exposure near the top of the Honolulu market, when ~40% of my net worth is already exposed to real estate seems like a really bad move. It's much better to invest smaller sums in higher yielding markets instead.
4) New tax policy. The capping of the SALT deduction to $10,000 and the limiting of mortgage interest deduction to new mortgages of $750,000 for 2018 and beyond will hurt expensive coastal city real estate. Therefore, it's time to buy property in heartland real estate.

REAL ESTATE INVESTMENT SOLUTION
Given I'm no longer parting with so much cash, I've decided to invest some of the money in RealtyShares, one of the premier real estate crowdsourcing company based right here in San Francisco. They've raised over $60M in company funding from the likes of 500 Startups (top incubator), General Catalyst Partners, and Union Square Ventures in order to open up investment opportunities for accredited investors in the sub-$50M real estate market.
RealtyShares offers a mix of fix-and-flip loans, preferred equity and mezzanine products, joint venture equity and commercial loans. Those commercial buildings with higher returns that were once out of reach are now more readily available. So far, RealtyShares has had over $200 million go through its platform from investors like myself investing in over 2,000 properties as of 2017.
I've decided to invest $250,000 with RealtyShares in 2017 and beyond.
RealtyShares Company Overview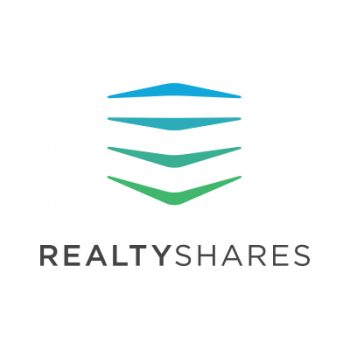 Total Equity Funding: $60 million
Headquarters: 525 Market St #2800, San Francisco, CA 94105
Description: RealtyShares is an online marketplace for real estate investing
Founders: Trey Clark, Nav Athwal, Ray Sturm
CEO: Ed Forst, ex-CEO of Cushman & Wakefield
Categories: Real Estate Investment, Crowdfunding, Financial Services
Founded: April 1, 2013
Contact: contact@realtyshares.com, (866) 202-2023
Employees: ~150
Sign up link: RealtyShares
RealtyShares Management Profiles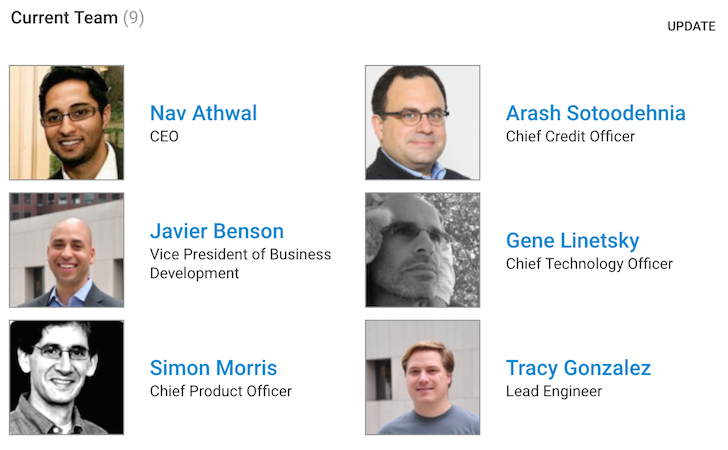 RealtyShares Investment Project History
RealtyShares has funded more than $700 million in real estate projects since inception, across more than 1,000 deals as of January, 2017.
Average deal size is just under $500,000 ($493,000) across all asset classes. (Sep 2017)
Average commercial deal is more than $850,000. (Sep 2017)
Average Residential deal is more than $430,000. (Sep 2017)
We have more than 25,000 registered investors on the platform, with over 4,500 new registered users in August alone. (Sep 2017)
RealtyShares Careful Review Process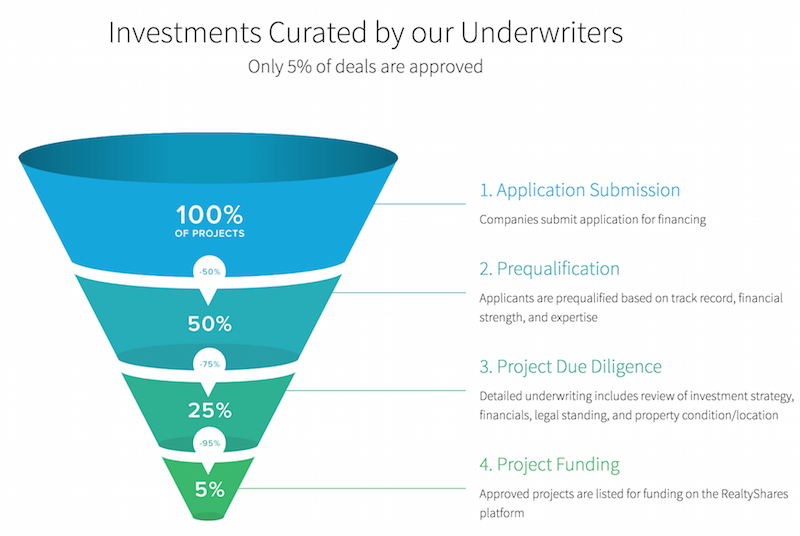 REALTYSHARES SIGN UP PROCESS
The sign up process is easy and takes only about three minutes.
Step 1: Input your first name, last name, telephone number
Step 2: Self accredit by choosing how you are accredited: income, net worth, joint income, or business
Step 3: Link a checking account or skip to first explore the various investments.
Step 4: Verify your e-mail address.
Step 5: Reach The Cooling Off period. This is a great step for all new investors. The Cooling Off period is suggested by the SEC for all investors to get comfortable with an investment before deploying capital. It's not mandatory, just recommended. After you fill out the questionnaire, you'll get a phone call from someone at RealtyShares to talk about the product and answer all your questions.
GROWTH OR INCOME?
You're either looking to invest in growth or income on the RealtyShares platform. My main focus is income given I'm satisfied with my current financial nut.
Three main investment categories:
1) Single family residential property. Target 9% – 11% annual return. You are the senior debt holder (first position on lien). The investment duration is usually 6 – 24 months and income usually paid out monthly. This product is considered their least risky investment for investors and has been around since the beginning. Roughly 40% – 45% of total investments on the platform are in this category.
2) Preferred Equity/Mezzanine debt. Target 12% – 14% annual return. You provide bridge loan for sponsors and are a lower position in the capital stack. The investment period is usually 2 -3 years. Investments are mostly in commercial property. Roughly 20% – 25% of total investments on the platform are in this category. This is where I will probably focus most of my investments since I already own single family residences.
3) Joint venture equity. Target 10% – 16% annual return. You are an equity owner alongside the sponsor and take part in profits once preferred returns are hit. Typical duration is 5 years, but can be as short as 3 years. Income is usually paid quarterly once the deal is closed. This category accounts for roughly 25% – 30% of all investments.
Invest More Surgically In Higher Yielding Areas
Given the motto for the Trump presidency is, "Buy American, Hire American," it's logical to conclude that there will be more demand for Middle America property as new factories get constructed and new capital gets spent by both foreigners and American companies alike.
Middle America real estate already has higher yields and much lower valuations than coastal city property. Given technological and demographic trends, it makes sense to diversify away from coastal city properties that have already run. Here are some other reasons why I'm bullish on the heartland over the next 4- 8 years.
There will be a net migration out of Blue states into Red states as more people realize it's a great deal living in Texas if you can get 3X as much for 1/3rd the price.
As our country gets older, more retirees will move out of Blue states to stretch their retirement dollar.
The remote work trend will continue due to technology and a tight labor market. Sanctuary cities are at risk of seeing their federal funding pulled and reallocated to Red cities.
Income growth should be higher in Red states due to demographic shifts.
Now that investing in real estate is more efficient, Red State 10%+ cap rates compared to <4% cap rates in Blue cities are too hard to ignore. The spread should narrow.
A potential expansion of who can invest in real estate crowdsourcing will lead to an increase in demand and prices.
The rise of real estate crowdsourcing platforms increases the supply of capital, thereby increasing the demand and prices of previously hard to tap investments.
SURGICALLY DEPLOYING CAPITAL
Instead of overly concentrating new money into one very expensive property in Hawaii, I'm now going to surgically deploy capital into multiple types of investments with potentially greater returns, less hassle, and more liquidity across the country.
If you're looking for yield in this low interest rate environment, don't want the hassle of managing rental properties, don't have the downpayment for a physical property, want to more easily allocate real estate dollars around the country, don't like buying REITs or real estate ETFs that have already run, and are looking to diversify your investment portfolio with real estate exposure, take a look at the RealtyShares platform. I've personally invested $810,000 on the RealtyShares platform for 2018.

About the Author: Sam began investing his own money ever since he opened an online brokerage account online in 1995. Sam loved investing so much that he decided to make a career out of investing by spending the next 13 years after college working at Goldman Sachs and Credit Suisse Group. During this time, Sam received his MBA from UC Berkeley with a focus on finance and real estate. In 2012, Sam was able to retire at the age of 34 largely due to his investments that now generate roughly $200,000 a year in passive income. Sam owns three properties in San Francisco, one property in Lake Tahoe, and another property in Honolulu. He spends time playing tennis, hanging out with family, consulting for leading fintech companies, and writing online to help others achieve financial freedom.
FinancialSamurai.com was started in 2009 and is one of the most trusted personal finance sites on the web with over 1 million organic pageviews a month and growth. Financial Samurai has been featured in leading publications such as The Wall Street Journal, Bloomberg, and The LA Times. 
Review Summary
Reviewed by
Review Date
Reviewed
My Current Rating