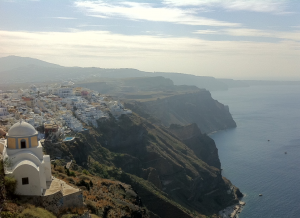 The median US family net worth in 2017 plunged to just $77,300 from a high of $126,400 in 2007 according to the Federal Reserve's Triennial Survey of Consumer Finance.
$77,300 can't even buy you two years of private college tuition!  No wonder why so many people think the US is screwed.  The 39% drop in median net worth is stunning, since it puts us back to where we were two decades ago.  Around two-thirds of the drop is due to housing to nobody's surprise.
What is surprising is that the median amount of home equity dropped to $75,000 in 2010 from $110,000 in 2007, but has since rebounded to ~$120,000 in 2016. In other words, the median person has 87%-97% of their entire net worth tied up in property! This is a recipe for disaster.
One of my biggest tenets is "follow what people do with their money and not what they say."  The data clearly shows that the middle class loves to role the dice and go for broke.  Can you imagine Warren Buffet having $50 billion+ tied up in housing?  Warren runs a conglomerate and is as diversified as one can be!
GAMBLERS, THE LOT OF YOU!
Betting 87-97% of your net worth in property means the typical US household is a hardcore gambler!  Think about it.  If housing goes to zero, you go to zero.  You will be on government welfare for a couple years, exhaust the remaining 3%-13% in savings you have and then you will go homeless because the banks will eventually take your home!
Of course housing is not going to zero, but your equity surely can.  If you put down 20% and your house price falls by 20%, your equity is wiped out.  So long as you can pay the bills, everything but your mental health will be alright.
Given that we now realize that roughly $75,000 of the $77,000 2010 median US net worth is now in housing, now is the time to buy!  The median US household is scared shitless!  And when people are scared shitless, they do irrational things like sell things in panic.  Can you imagine having just a $2,000 buffer before potentially losing everything?
All you've got to tell the median US home seller is that the world is coming to an end thanks to the European debt crisis, and you'll probably be able to spook them into giving their house away!
Furthermore, if you are in a profession that sells your knowledge and skills (accountants, architects, mortgage intermediaries, insurance brokers, consultants and financial advisers), you should probably get professional indemnity insurance against claims by client or third parties who feel you've been negligent or given bad advice.  PII will cover your legal costs as well.  You don't want to work hard all your life and lose what little net worth you have outside of housing!
CANCELING MY HOME SALE EXPERIMENT
The Facebook IPO was a flop (but now in 2016 it is 4X higher if you held on) and homebuyers were still quite cautious even here in bull market San Francisco. As a result, I've decided to discontinue my pocket listing experiment with an asking price that is around 5% higher than market.  I'm wasting my time given there are too many bargain hunters out there who come to the same conclusions I have about median household net worth.  Now is the time to buy, not to sell.
It's amazing to read from the Fed that the share of families saving anything over the previous year fell to 52 percent in 2010 from 56.4 percent in 2007.  Is everybody still partying like it's 1999?  At least the share of families with credit card debt declined by 6.7 percentage points to 39.4 percent, and the median balance of that debt fell 16.1 percent to $2,600.  Furthermore, there has been a healthy recovery in the markets and the economy since 2010.
I'm thankful for being able to refinance my primary home mortgage to 2.625% despite the process taking around 100 days. I think I'll just continue to happily live in my house for at least another 3-5 years and enjoy the "privilege" of  paying such a low rate.  I believe both the real estate market and the stock market will be higher in 3-5 years time. Updated 2016: I'm now renting out the home for $9,000 a month after buying a fixer with panoramic ocean views in 2014!
Unless you truly are a hardcore gambler, consider diversifying your net worth more evenly between fixed income, equities, real estate, and CDs. Real estate is currently about 30-35% of my net worth, and it will never go above 40%. If everything goes to hell, I will still be able to live off 30% of my net worth which is in stable investments with FDIC guarantees such as CDs.
Wealth Building Recommendations
* Shop Around For A Mortgage: LendingTree Mortgage offers some of the lowest refinance rates today because they have a huge network of lenders to pull from. If you're looking to buy a new home, get a HELOC, or refinance your existing mortgage, consider using LendingTree to get multiple offer comparisons in a matter of minutes. When banks compete, you win.
* Invest in real estate more surgically: If you don't want to constantly pay massive property taxes, don't have the downpayment to buy property, or don't want to tie up your liquidity in physical real estate, take a look at RealtyShares, one of the largest real estate crowdsourcing companies today. You can invest in higher returning deals around the country for as little as $5,000. Historical returns have ranged between 9% – 15%, much higher than the average stock market return. It's free to explore and they've got the best platform around.
* Manage Your Finances In One Place: One of the best way to become financially independent and protect yourself is to get a handle on your finances by signing up with Personal Capital. They are a free online platform which aggregates all your financial accounts in one place so you can see where you can optimize your money. Before Personal Capital, I had to log into eight different systems to track 25+ difference accounts (brokerage, multiple banks, 401K, etc) to manage my finances on an Excel spreadsheet. Now, I can just log into Personal Capital to see how all my accounts are doing, including my net worth. I can also see how much I'm spending and saving every month through their cash flow tool.
Finally, they recently launched their amazing Retirement Planning Calculator that pulls in your real data and runs a Monte Carlo simulation to give you deep insights into your financial future. Personal Capital is free, and less than one minute to sign up. Ever since I started using the tools in 2012, I've been able to maximize my own net worth and see it grow tremendously.
Updated for 2018 and beyond. Now is more important than ever to track your net worth because the easy money has already been made. I suspect uninspiring times until 2019-2020 as we've just gone through a 7-8 year bull run since the financial crisis. Refinance your mortgage, increase your savings, and watch your money like a hawk!