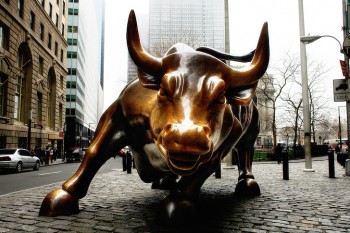 In The United States, an accredited investor is someone who has a net worth of at least one million dollars, excluding the value of their primary residence, or has income of at least $200,000 a year for the last two years or $300,000 together with a spouse, with the expectation to make at least as much every year going forward.
Once you become an accredited investor, you're now allowed to invest in certain types of private investments, which are usually less liquid, potentially more risky, and sometimes more complex than public equities and bonds. These investments include: private equity, venture capital, angel investing, limited partnerships, and hedge funds.
I've written consistently about how I think an adjusted gross income of roughly $200,000 – $250,000 is the ideal income for maximum happiness due to the maximum you can put away in a SEP-IRA or Solo 401k, a more agreeable federal tax level, less persecution by the government, a more digestible AMT, and enough income per individual to survive happily anywhere in the world. Now we can include being an accredited investor as yet another reason to shoot for $200,000 – $250,000 in income.
WHO DETERMINES THE DEFINITION OF AN ACCREDITED INVESTOR?
The Securities And Exchange Commission Investment Advisory committee determined the current accredited investor definition back in 1982. As you know, $3 million is the new $1 million, so it seems like the SEC needs to do some updating. 33 years is quite a long time! Actually, they did put into new law in 2011 that the $1 million net worth must now exclude your primary residence.
What's interesting is that the Dodd-Frank financial reform law requires the Securities and Exchange Commission to revisit the accredited investor standard every four years. July 2014 marked the fourth anniversary of the law's enactment, and the SEC is considering creating an "accredited natural persons" class, which states that the person must be both an accredited investor and also own not less than $2.5 million in investments.
$2.5 million sounds like a reasonable level thanks to inflation over the past 32+ years. The question is: are the income and net worth minimums fair?
IS THE ACCREDITED INVESTOR DEFINITION FAIR?
The primary mission of the U.S. Securities and Exchange Commission is to protect investors. When you've got Bernie Madoffs running around promising 10% returns and bilking investors for billions, something is not right. Anyone who has seen Boiler Room and The Wolf Of Wall Street knows that there are a lot of scams in the wild.
But why $200,000/$300,000 and $1 million in net worth before a person can decide to invest in private offerings? The theory is that someone with at least such income and net worth is more sophisticated than someone who doesn't have such financial metrics. Furthermore, accredited investors are more able to withstand investment losses than other investors. The U.S. Supreme Court even decided last century that someone who has a lot of money "can fend for themselves" when it comes to investments.
I don't know about you, but I'm well aware of plenty of accredited investors who lose a lot of money in their investments all the time. A lot of people with money also made their fortune not from investments, but from a small business, sale of startup equity, or an inheritance. Furthermore, it's not like someone who has a $100,000 net worth is investing the same amount of money as someone who has a $1 million net worth – the investment is likely much smaller or proportionate to one's net worth.
What about all the financial advisors who advise on various investments, but who can't invest in the same investments themselves? Should your financial advisor be wealthier and smarter than you? I think so, but that's oftentimes not the case. Is the SEC saying that the financial advisor or investment analyst who spends 50 hours a week investigating good investment opportunities can't invest, but someone who might have made their millions running convenience store franchises can? Seems odd to me.
A BETTER SOLUTION TO DETERMINE WHO CAN INVEST
We're all adults here. Some of us may have stronger risk-taking tendencies than others. But instead of using the $200,000/$300,000 income and $1 million net worth metrics to determine who can invest in what, let's offer up some other solutions.
1) Any person can invest in private offerings so long as they limit their total investments to no more than 20% of their net worth.
2) Any person who wants to become an accredited investor must pass an accredited investor exam, which tests a person's investment knowledge.
3) A combination of the above two.
Do you know who all the private investors are in firms like Uber, Airbnb, and Dropbox? Already very wealthy people who are going to get wealthier once there's a liquidity event. Wealthy investors will continue to get first looks on the most promising investment opportunities, which doesn't seem fair to the rest of the population. But, arguing fairness is futile. Even if you were allowed to invest in a private company, the founders might not want to let you invest! As a private company or fund, the owners are free to do whatever they want.
LIFE AS AN ACCREDITED INVESTOR
As an accredited investor myself since 2003, I can tell you that I haven't had that many more opportunities to invest than a non-accredited investor because I haven't been actively looking. I've sunk about $75,000 in Bulldog Gin Co., $150,000 in a Venture Debt fund, and $100,000 in a Japanese private real estate fund, and that's about it. Bulldog Gin signed a great distribution contract with Campari, but I haven't seen any dividends yet and it's been over six years now. The venture debt fund will provide a 9% minimum preferred return, which is great, but the S&P 500 has been beating that mark every year since 2009 so far. The Japanese private real estate fund has returned a solid 24% IRR since 2009. I wish it would continue forever, but the fund is returning all money to investors by 2017.
To maximize your opportunites as an accredited investor, you must:
1) Actively look for private investment opportunities
2) Be smart and savvy enough to recognize investment opportunities
3) Be connected enough so that you are invited to invest
4) Take risks by deploying capital
There are plenty of investments out there that lose accredited investor's money. It's not like you suddenly are guaranteed higher returns just because the SEC now says you are savvy and tolerant enough to invest. Every investor must do their due diligence and take calculated risks, no matter how much they make or how much they are worth.
Update: Starting in January 2016, all Americans will be able to invest in private companies due to the passage of Title III of the JOBS Act. Americans who make up to $100,000 a year can invest up to $5,000 and those who make between $100,000 – $200,000 can invest up to $10,000.

Loading ...

Loading ...
RECOMMENDATIONS TO BUILD WEALTH
* Manage Your Finances In One Place: The best way to become financially independent and protect yourself is to get a handle on your finances by signing up with Personal Capital. They are a free online platform which aggregates all your financial accounts in one place so you can see where you can optimize. Before Personal Capital, I had to log into eight different systems to track 25+ difference accounts (brokerage, multiple banks, 401K, etc) to manage my finances. Now, I can just log into Personal Capital to see how my stock accounts are doing and how my net worth is progressing. I can also see how much I'm spending every month.
The best tool is their Portfolio Fee Analyzer which runs your investment portfolio through its software to see what you are paying. I found out I was paying $1,700 a year in portfolio fees I had no idea I was paying! They also recently launched the best Retirement Planning Calculator around, using your real data to run thousands of algorithms to see what your probability is for retirement success. Once you register, simply click the Advisor Tolls and Investing tab on the top right and then click Retirement Planner. There's no better free tool online to help you track your net worth, minimize investment expenses, and manage your wealth. Why gamble with your future?
* Invest Your Money Efficiently: Wealthfront, the leading digital wealth advisor, is an excellent choice for those who want the lowest fees and can't be bothered with actively managing their money themselves once they've gone through the discovery process. You don't have to be an accredited investor either, as their minimum is only $500 to get started.
In the long run, it is very hard to outperform any index, therefore, the key is to pay the lowest fees possible while being invested in the market. Wealthfront charges $0 in fees for the first $15,000 if you sign up via my link and only 0.25% for any money over $10,000. You don't even have to fund your account to see the various ETF portfolios they'll build for you based off your risk-tolerance. Invest your idle money cheaply, instead of letting it lose purchasing power due to inflation.
About the Author: Sam began investing his own money ever since he opened an online brokerage account online in 1995. Sam loved investing so much that he decided to make a career out of investing by spending the next 13 years after college working at Goldman Sachs and Credit Suisse Group. During this time, Sam received his MBA from UC Berkeley with a focus on finance and real estate. He also became Series 7 and Series 63 registered. In 2012, Sam was able to retire at the age of 34 largely due to his investments that now generate roughly $220,000 a year in passive income. He spends time playing tennis, hanging out with family, consulting for leading fintech companies, and writing online to help others achieve financial freedom.
Updated for 2017 and beyond.