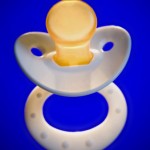 Unless you're perfect, there will be times when things don't go your way.  You're last to be picked in PE class, Yale says, "thank you, but no thank you", and your girlfriend/boyfriend dumps you for another man/woman.  Do you start sulking?  Or do you get up, get angry, and prove to yourself you're worth it?
Some people are so afraid of rejection, they never put themselves out there.  They reject themselves before even giving others a chance!
Lame Excuses:
"Why would this school accept me?"
"Why would she want to talk to me?"
"I don't deserve a raise so I'll never ask."

"I'm not good enough to work for this firm, so I won't bother applying."
"What if everybody thinks what I say is stupid?"
"My writing is horrible, why would anybody want to read anything of mine?"
These types of thoughts crush dreams, lead to low-self esteem and mediocrity. 
Change the way you view rejection with these 5 strategies:
1) Always ask yourself, "What is the worst that can happen?" On a scale of bad things, 10 being some terrorist attack and 1 being a puppy pooping on your carpet, getting rejected by a firm, girl, anonymous publisher is around a 3.  It's no big deal!
2) Success is a numbers game. When guys go out to bars, those who don't care about rejection (point #1) usually succeed because they ask the most amount of women out as possible!  If your chance of scoring is 10%, and you only ask 2 girls to have a drink with you, you're going to have a snowfall's chance in the Sahara of getting the girl's number.  You need to ask 10 girls to even have an opportunity for one to not think you're a creep!
You may think your green marble has nothing to offer, but I bet if you put it up on Craigslist or Ebay there will be someone looking to buy it.  The scale of these two sites is huge; you are maximizing your numbers game.  It's the same for finding a job.  Make enough phone calls, ask enough people and attend enough networking functions and you will get there.
3) Put your rejections in plain site as a badge of honor and take some of them personally! I've got my college, work, and publisher rejection letters all taped up on my refrigerator and office wall for me and all to see.  Six months ago, I approached some personal finance network asking if I could join and they told me to go away.  Awesome!  Every time I see the e-mail, it motivates me to write more and grow the Financial Samurai brand.  I've asked a couple of the major PF writers for help before, and some have never bothered to reply back.  Sweet!
The best rejection that keeps on giving is my college wait-list rejection.  Being rejected from one of my target schools has given me 15 years of non-stop energy to prove their decision wrong.  It's a gift that keeps on giving! I must admit it's an interesting scenario when I have to deal with interviewing candidates from this particular school.  Honestly, it makes me absolutely giddy to watch their football team crash and burn this year!
4) Seek out rejection! Rejection is like adrenaline during a fight or flight scenario.  You've heard about people lifting cars and doing miraculous things because of their body's natural defense mechanism kicking in.  Whenever you attempt something new, seek out somebody at the top of his or her game and get rejected. Turn your rejection into Popeye's spinach and pound away.  Benchmark yourself to them and work your butt off to prove them wrong.
I remember when I was in my mid-20's, I was rejected from joining my senior colleagues on a client visit because they said, "it'd be too crowded." What they really meant to say was I was too junior, inexperienced, and they didn't believe I could hold my own.  They may have been right, but I enjoyed taking their rejection to mean they were embarrassed of me.  I used this rejection to work an extra 20 hours a week on my communication skills, while buttressing my knowledge of my particular product area so I would come across as the consummate professional.  It worked, and I was promoted a year later.
5) Know that even the best get rejected. Michael Jordan got cut from his sophomore high school basketball team. President Obama went to Occidental for undergrad because he couldn't get into any of the Ivy League schools.  Sandra Lee from "semi-homemade" got rejected by all the TV execs before becoming ubiquitous in the food network space.  Look at them now.
CONCLUSION
So I ask again, will you let rejection crush your spirits, or raise your determination?  You need unwavering focus in order to succeed in a world full of talent.  You have seen many examples where you know you can do better.  Effort requires no skill.  Go out there, get rejected, knowing that each time you do, your hunger grows until you finally succeed!
Readers, how do you deal with rejection?  What are some of the things you use to get you all fired up to succeed? Check out Yakezie.com where I share my latest story of rejection.
Keigu,
Financial Samurai – "Slicing Through Money's Mysteries"
Follow me on Twitter @FinancialSamurai and subscribe to our RSS feed!