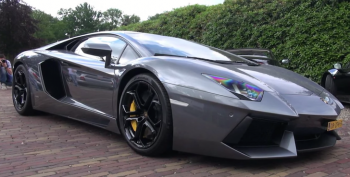 When it comes to purchasing car insurance, more consumers are putting down their telephone and picking up their mouse. A record 2.8 million auto insurance policies were purchased online last year. That's an increase of 80% since 2006, according to the 2010 U.S. Online Auto Insurance Report by ComScore. It's not that surprising given the way everything is moving online.
Shopping for car insurance online is a quick and easy way to get the coverage you need to insure your vehicles.
THREE THINGS TO DO
1. Review Your Existing Policy
Examine the coverage you now have to make sure it reflects your current situation. If a recent job change has you driving fewer miles each day, your lower mileage may entitle you to a lower rate. If you first bought your coverage when your car was new, you may not have adjusted your collision coverage over the years. Older cars may not need as much coverage as newer ones. Take a good look at your policy to make sure you've been given every available discount. If your insurance company is like most, you'll be able to review your policy online and make any adjustments.
2. Comparison Shop
Insurance rates vary as much as 100% from one company to the next – for the exact same coverage. That's why the best way to save money on car insurance is to compare rates. The Internet makes it easy to do just that. Before you log on, make sure you have a copy of your current auto insurance policy handy. That way
you can be sure you're making an apples-to-apples comparison of the coverage you're pricing.
Compare rates from at least three different companies. You can visit individual insurance company sites or visit a site that allows you to submit your information once and get a number of auto insurance quotes simultaneously. With either option, your quotes often delivered in just minutes. Then you can make a side-by-side comparison to see which company offers the best price.
3. Check Reputation
Don't stop at price. Your auto insurance is only as good as the company that stands behind it. Check the financial stability of a company by visiting a rating agency website. A.M. Best, for example, assigns a grade that indicates a company's ability to meet its financial obligations. To see how satisfied other consumers are with the companies you are considering, view consumer complaint data at your state's department of insurance.
CONCLUSION
Once you've found the best coverage, from the best company, at the best price, go to that company's website and apply. Once you've lock-in the policy you want, be sure to cancel the coverage you have with your existing insurance company. Ask about getting a refund of any unused premium.  With the internet nowadays, there's really no reason to overpay much for anything.  Just make sure you have at least 3 price comparisons.
RECOMMENDATION
Lower Your Auto Insurance Costs: Check out Esurance online. They have some of the best plans with the lowest rates around due to their lower overhead costs. It's worth spending a moment filling out a quote to see if you can save some money. Car insurance is one of the largest ongoing expenses for car owners. Esurance has good driver discounts, and multi-product discounts as well.
Updated for 2017 and beyond.