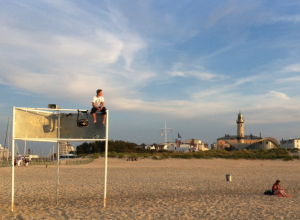 A 25 year old acquaintance just told me he quit his startup of two years because "it felt too much like work." What? Run that by me again, because these old ears don't understand the logic. He told me the company is doing fine and the rest of the five person team are as dedicated as ever. He just wants to take a break and do his own thing. I thought he was doing his own thing!
I've never heard of someone quitting their own company because it felt too much like work. A bad business model, profitability issues, a fall out with fellow partners, 10+ years of the same thing…. fine. But too much work? Ridiculous. Good things don't magically appear. There's no such thing as a quarter life crisis. We've got to put in our dues and work like no other just for the chance of making it!
Although I do my best to empathize with folks 10+ years my junior, sometimes I just can't understand their thought process. I'm not sure if I'm stupid, or simply ancient in beliefs. Perhaps it's a little of both as each generation always seems to look at the next generation with peculiarity. If you are a Gen Yer I sure could use your perspective!
WE ARE ALL SPECIAL AND PROUD