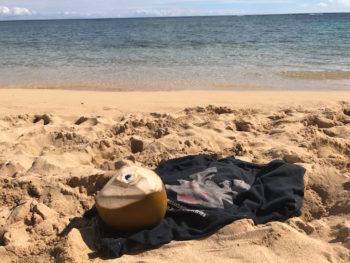 My biggest disappointment in 2017 was pushing my mind and my body past their limits. At the age of 40, I no longer have the energy to do what I've been used to doing all my life, yet I worked more than I ever had before. I was a stubborn mule who couldn't accept the fact that I had aged. As a result, I injured my ankle, back, elbow and quads.
I also had a breakdown one evening when I couldn't put my son to bed after the third try at around midnight. Hearing my baby cry is a heart-stinging experience. After an hour and a half of singing and cradling, I gave up on giving my wife the rest she needed and texted her to relieve me.
I felt like such a failure. I had spent years building a lifestyle business in order to be able to be a good father. Yet I lost it because I was working way too much on the business instead of storing up energy reserves for the late night shift.
It was at this moment I realized that going down the path of full-time caretaker with my wife while also keeping Financial Samurai going at a fervent pace wasn't going to work out. I was no longer my happy go lucky pleasant self. Here are some goals that will make life better in 2018!