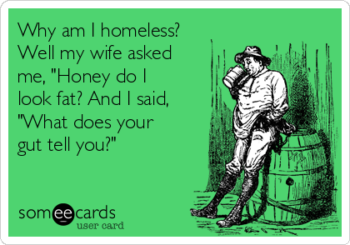 One of the downsides of putting yourself out there is that you open yourself up to misinterpretation or criticism. Fear of ridicule is one of the biggest reasons why 97% of people don't do anything to change their life. It all starts with getting bullied at school or admonished by our teachers or parents for doing something different. Is it no wonder why we all get in line once we graduate?
For some reason, I was always the kid who fought back against bullies, no matter how big or how menacing they were. I figured, even if I got pounded to a pulp, before I did, I'd be able to at least get in one blow and it'd be worth defending my honor.
Because of my defiant behavior, I went to the principal's office plenty of times. I was suspended from school twice for fighting and my parents were none too pleased. It didn't matter who started the fight, if you fought back, you were equally punished. I thought this was a terrible system, which gave me my first clues into a rigged society.
Despite the discomfort of doing something new, I'll continue to experiment in order to grow. But sometimes, I've got to recognize failure by being honest. Here are a couple examples. I'd love for you to share some of your examples as well.