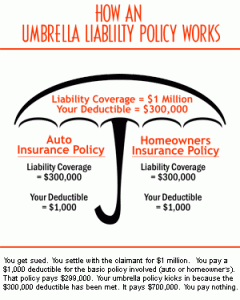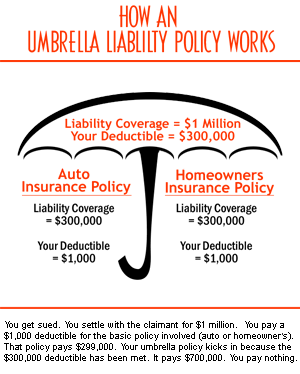 We've talked about all the different types of auto insurance. I'd like to now talk about whether you should get an umbrella policy given this was the most brought up next step in the comments section. An umbrella policy is also known as a personal liability insurance.
When you've spent a lifetime building assets for your retirement, the last thing you want is to get sued for all your're worth. Accidents happen all the time and the more you are worth, the more the injured person will go after you. If someone in a $160,000 Porsche 911 Turbo GTS runs you over after running a red light, you're probably more inclined to hire a lawyer and sue for big bucks than if you were run over by a 1985 Honda Civic!
Auto insurance policies only cover so much. My auto insurance policy has a maximum $500,000 liability per accident. I could get more liability, but the increase in premiums would make my insurance less worthwhile. My car is only worth about $5,000 max. Because I have assets over $500,000, I elected to get an umbrella policy to cover the rest of my net worth.
The chances of getting sued for over $500,000 is slim because: 1) I've got to be found negligent in the accident, 2) I've got to create massive damage in the accident, 3) The victim needs to go through the process of suing, 4) The victim needs to win, 5) Cases are usually settled out of court for less, 6) I drive half the national average, 7) I'm a pretty careful driver with a slow car, and 8) I'm a nice guy! Unfortunately, even nice guys get unlucky sometimes.
If I do get sued for say $1 million, I'm safe because my auto insurance coverage will kick in to pay the umbrella policy deductible, and then my umbrella policy covers me for the rest. The picture above illustrates the point clearly. The only out of pocket expense I incur will be my auto insurance deductible of $1,000.
SCENARIOS WHERE AN UMBRELLA POLICY MAKES SENSE