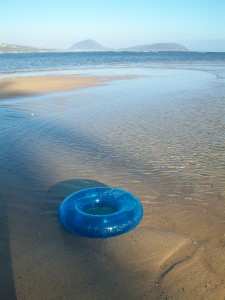 If you haven't done so already, calculate your net worth to assess how you did this past year. Hopefully, you've grown your net worth, despite the stagnant stock markets through aggressive savings, retirement company matches, a diversified investment portfolio, rental property cash-flow, and an increase in your start-up's value.
Wait, all you have is your savings? Then you better start diversifying your income stream so you're always moving forward, no matter how rough the economy. Once you've calculated your net worth, make sure your life insurance levels equals this amount, especially if you have dependents, or a spouse who makes much less than you. If you die, and want your loved ones to maintain a similar standard of living, consider matching your life insurance amount with your family's net worth amount.
Some might not agree with this life insurance guideline and wonder whether it would be better to have insurance that equals a family's debt level only. Having enough life insurance to pay off all of your family's debt is better than no life insurance at all.
If you're single and have no dependents, do you really need life insurance?  Probably not.  If you die with a million bucks in debt, you're living large!
Consider the Robinson family in San Francisco with two children ages 8 & 7: