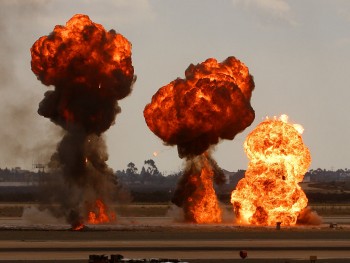 1, 2, 3 panic! The US stock markets are getting crushed in 2016 as the Fed goes forward with their multiple rate hike path. China is in a tailspin and oil is heading towards all-time lows.
It's a good thing that most of us are super savers, have a diversified net worth, actively rebalance our portfolios, and haven't confused brains for a bull market!
We've also been preparing for downturns all year with posts such as: "Are We In Another Financial Bubble," and "Creating A More Defensive Portfolio With Bonds," so I suspect most of us are doing just fine. But what about other people who might feel like jumping out the window because they went on margin? Or how about that starry-eyed person who thought the grass was greener at a startup?
In this post, I'd like to go through the implications for various types of people if there is a sustained market correction. It's nice to say that all of this is really just noise since we're investing for the long run. But over the next one-to-three years, a lot of things could change if the pummeling continues.
Besides, it's always good to have plans for various scenarios, whether they come true or not. Let's imagine a current scenario of a 20% correction in the stock market.