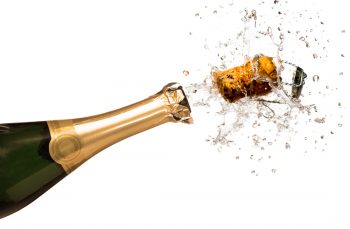 Mortgage rates are back down to ALL-TIME lows in 2020 thanks to the coronavirus. Take advantage by refinancing your mortgage today with Credible, one of the largest mortgage lending marketplaces that allows you to compare multiple rates and lenders.
Good news! After almost four months, my latest mortgage refinance to 2.375% from 2.625% for a 5/1 jumbo ARM is now done! What used to take 30 – 60 days to refinance a mortgage pre-crisis now regularly takes three months or more due to increased scrutiny by lenders. Higher lending standards is one of the main reasons why I don't think there will be a housing correction as painful as we had in 2007-2010.
New readers may not know, but in 2015 I failed at my initial attempt to refinance my 5/1 jumbo ARM in its fourth year. The main reason for failure was I didn't have two full years of consulting income under my belt. For any of you who are freelancers, even if you make $1,000,000 in 1.9 years, the banks will not count any of it during their underwriting calculations until you get past year two.
For those of you thinking about leaving your day job and becoming a rockstar freelancer, please refinance before leaving your job. Once you no longer have W2 income, you become dead to banks. Thank goodness rates came down again in 2016 and I did not give up! In this post, I'd like to share the factors that allowed for a successful refinance. Maybe it will encourage you to refinance or never give up if you're in the process too.