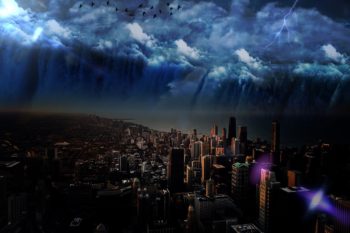 When I found out RealtyShares was closing its doors to new investors on Nov 7, 2018, I was shocked and saddened. Given they are based in San Francisco, I had met multiple people from RealtyShares since mid-2016 and developed some good relationships.
I feel terrible for the people who will no longer have jobs as we enter the holidays. In a way, I feel like I've lost a job and colleagues as well since they were a business partner.
On Wednesday, October 24, I had lunch with their CMO at Townhall restaurant. She told me they had just revamped their website and rebranded the company's name with a new color scheme and logo. I even got a new shirt.
Further, I was told they would be launching a second fund, with a minimum $25,000 investment (vs. $250,000 for their first), to be more accessible to more investors. Their second fund would act like an index fund for all the deals they vetted onto their platform.
Obviously, the new fund is no longer launching. All that will remain will be an asset management and operations team who will be responsible for servicing existing investors and their approximately $400 million of assets under management until scheduled completion.
RealtyShare wrote in their e-mail, "This transition will have no impact on the underlying real estate investments. Investments will continue to be managed and distributions will continue to be made. Investors will continue to receive asset management updates and year-end tax information."