Self-publishing a book is one way to make money from home. If you have your own website, you can sell the book there. You can sell your book via your social media platforms. Or you can also sell your book via Amazon and other established online book platforms.
As someone who has self-published his own book about severance negotiations, I'm considering self-publishing a whole series of books. I figure, if we're going to be stuck at home forever, we might as well create more products for online consumption.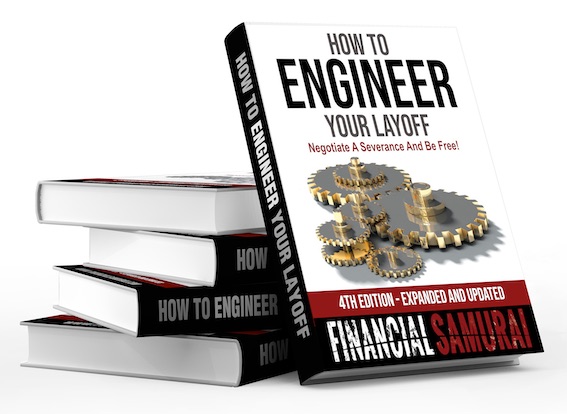 My book was originally published in 2012 and is available exclusively on the Financial Samurai platform. Since publication it has gone through four iterations and is updated for the new decade. After almost eight years, the book has generated around $250,000 in profits.
If I hadn't slacked off, I could have self-published one book a year since 2012. If each book sold as much as my severance negotiation book, I would have made more than $1,000,000 by now. It's too bad so much hard work is required to make money nowadays.
In this post, I'd like to compare and contrast the benefits of self-publishing versus traditional publishing. I'll also delve more into how much you can make writing a book. I'm assuming we're all trying to figure out more ways to make money from home.