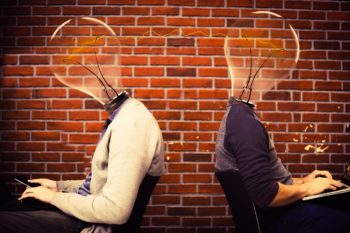 Since making money from our investments might be getting more difficult, it's good if everybody figures out how to improve productivity. During a downturn, corporations try to squeeze employees to do more after letting go of a bunch of people.
But working more is not my definition of being more productive. Working the the same and generating more output, working less and generating the same output, or working less and generating more output is a much better definition.
We often get stuck in a rut, doing the same thing and expecting things to improve. We're also creatures of habit despite knowing there are better ways to get things done.
One example of being inefficient is tracking your net worth on an excel spreadsheet despite the proliferation of free net worth tracking software. Another example of inefficiency is vegging out in front of the TV instead of also doing something brainless at the same time, like folding laundry. Another example is watching a terrible movie on a 5-hour flight instead of doing some work on a laptop.
In this post I'd like to introduce my 5-step productivity framework using writing answers on Quora as a case study.